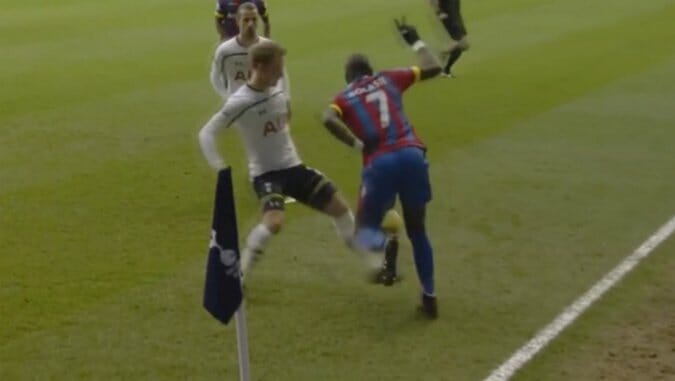 Crystal Palace winger Yannick Bolasie found himself backed into a corner against Tottenham's Cristian Eriksen on Saturday, so he performed a turn and flip move rarely seen outside a game of FIFA 15.
Bolasie simultaneously spins away from Eriksen with his left foot while flicking the ball in the air, which means he must get his foot under the ball somewhere in the move. Slow-motion footage suggests Bolasie actually gets his right foot under the ball, so that when he spins with his left, the ball rolls over his right foot and pops in the air.
None of which makes the move any easier to replicate, but you can bet Cristian Eriksen is practicing it right now.