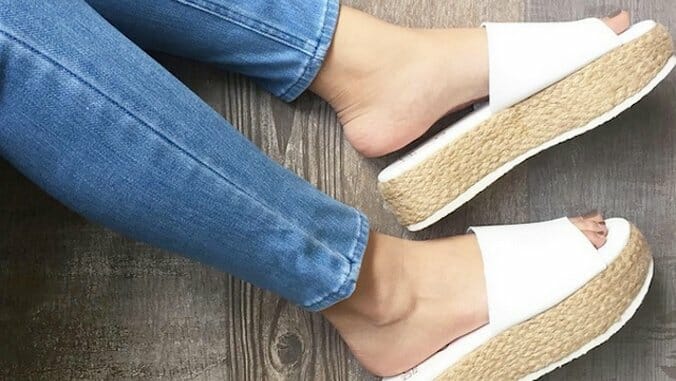 There's nothing like a lukewarm breeze and a fresh pedicure to make you want to bust out your spring footwear. Up your game this season by investing in some of these shoe styles you won't regret. Your Insta #floorcore game will thank you.
1. Flatform Sandals
FABLE Flatform Sandals via ASOS, $38
Flatform sneakers have been out in full force this winter IRL and in street style snaps from fashion weeks. Let your toes wiggle around at a higher elevation with these chunky sandals. The Spice Girls would approve.
2. Tassel Accents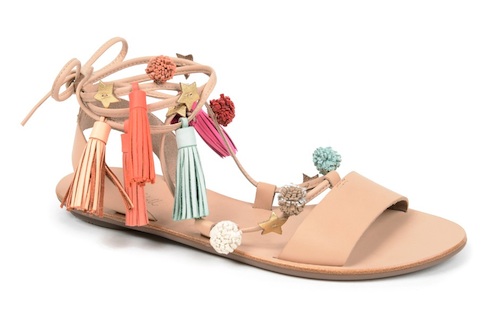 Suze Strappy Sandal via Loeffler Randall, $295
Tassels and fringe have made it onto bags, dresses, and basically every other fashion piece. Now it's footwear's turn. Look for styles with tassels directly on the shoe's body, or at the end of straps.
3. Espadrilles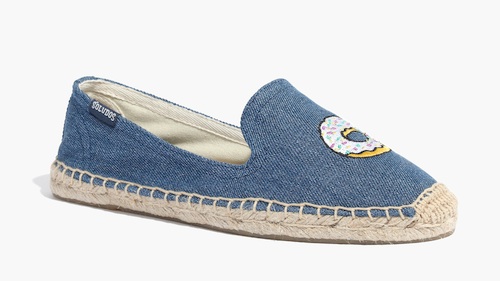 Jason Polan for Soludos Donut Smoking Slippers via Madewell, $75
This comfy shoe is getting a makeover in about every style imaginable. So sit back, relax and kick up your heels in a kitschy version like this one with embroidered donuts.
4. Open-Toe Mules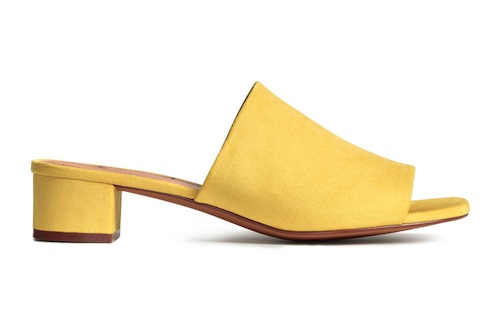 Mules with Block Heel via H&M, $29.99
This 90s style is back in full force. They look equally chic with a blazer and cigarette pants at work or a midi dress on the weekends. Stick with modern with a chunky heel to avoid looking like Sarah Michelle Gellar in "Cruel Intentions." But then again, that might not be a bad thing.
5. Lace-Up Sandals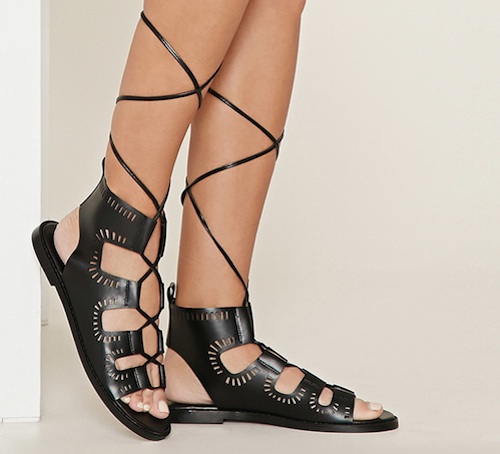 Cutout Lace-Up Sandals via Forever21, $29.90
Blame Isabel Marant for reintroducing us to the lace-up flat. (We have the French designer to blame for wedge sneakers and any other vaguely boho cool-girl trend.) Now that you don't have to worry about frostbite, opt for some open-toe options.
6. Backless Loafers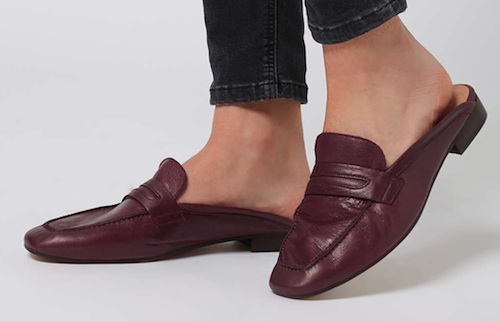 Mule Loafer by KOLA via Topshop, $100
The Internet went nuts over the fur-lined Gucci slippers that even Mary-Kate Olsen was recently spotted wearing. But you don't have to take out a loan for a pair that you'd be afraid to wear on the street. Ditch the fur for a pair of shoes that you can sport well into summer. Hello, chic office wardrobe.
7. Slingbacks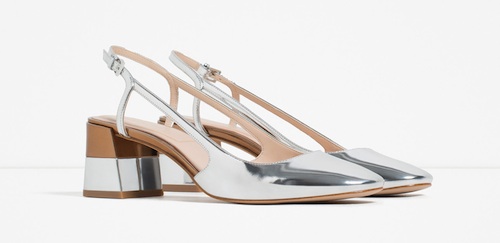 Laminated Block Heel Shoes via Zara, $69.90
Chanel recently brought back this ladies-who-lunch silhouette on the runway. The classic looks are still a go-to but metallic, patterns and other materials make them feel like shoes from the future.