After three Olympics, we're getting a little tired of the same old, same old Ryan Lochte. His infinitely adorable smile and his finely toned muscles just don't do it for us anymore. Maybe he wants to re-capture our attention because he's got a new look for his fourth Olympics.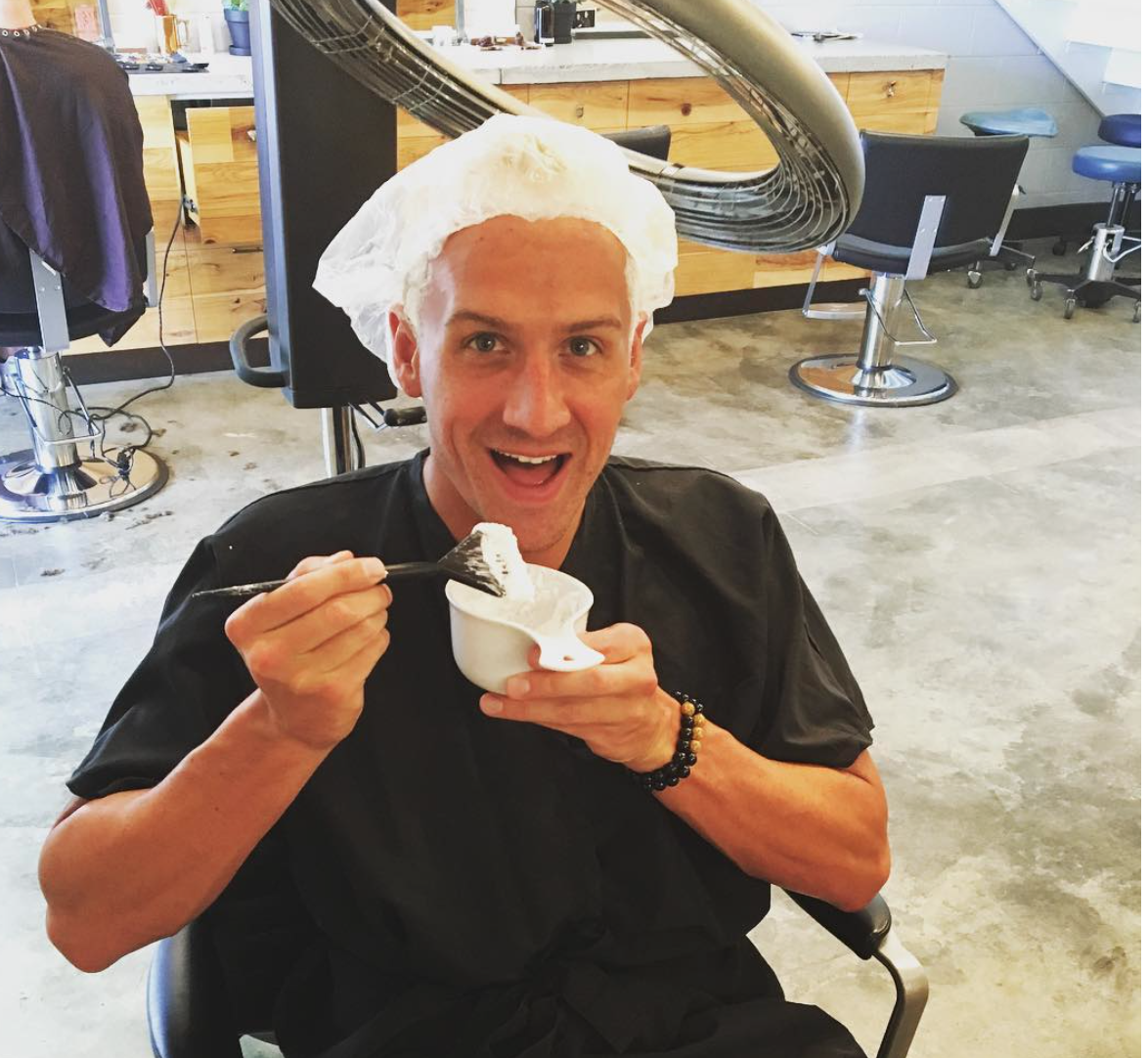 Jenn Jones at Akasa Salon dyed the swim god's hair a gorgeous silvery blue while he was in Atlanta this past weekend. Of course, he posted many a precious photo of the dying process and the final product (including a boy band pose) on Instagram.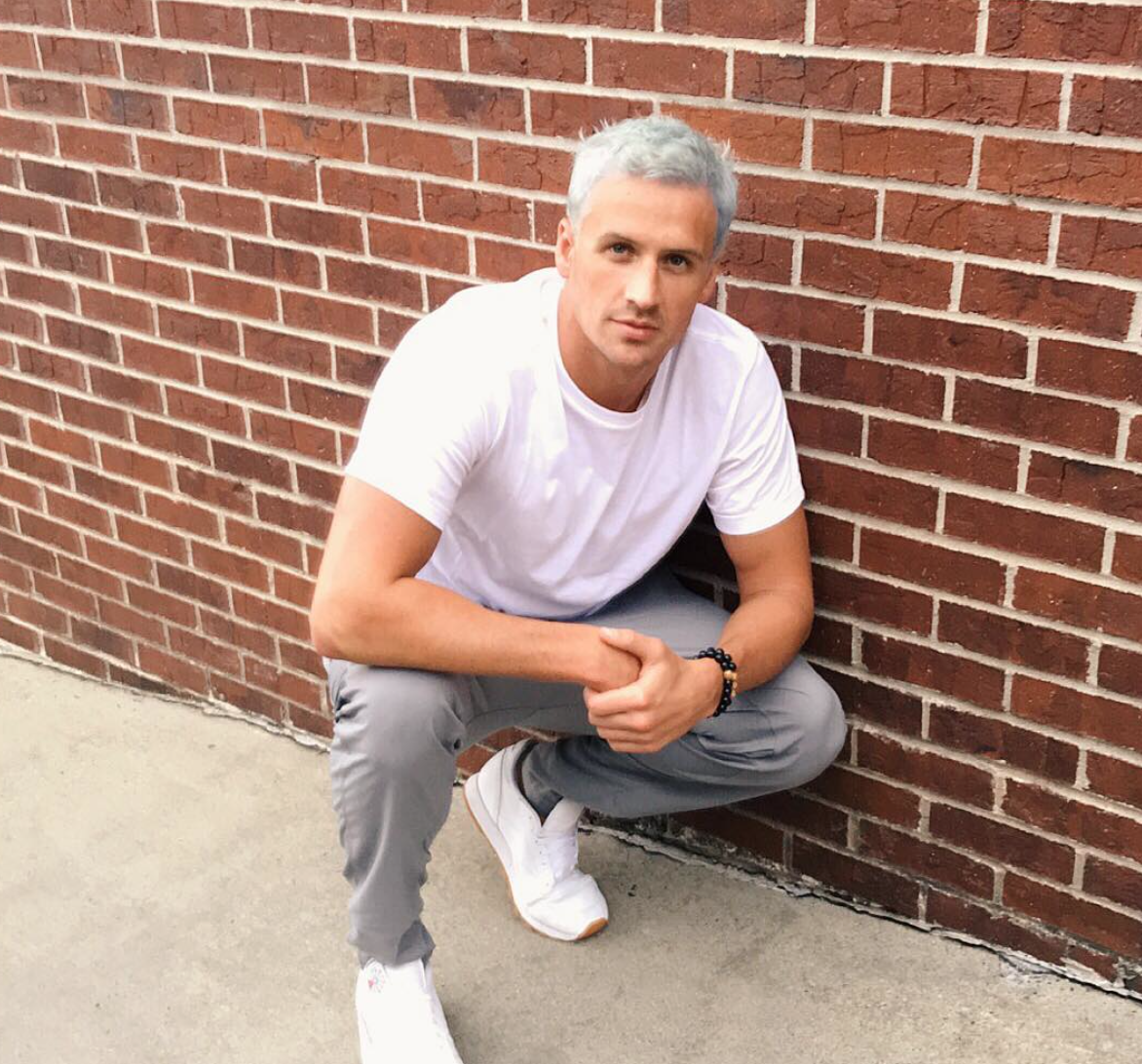 Just give him the gold medals now. All of them.