Acer has been the biggest supporter of Chromebooks since the inception of the line of laptops back in 2011. However, as has been the case with many laptop manufacturers, the company has struggled to find the right balance of compromises to make for an ideal budget laptop that is still enjoyable to use. It's tried big Chromebooks, ultra-cheap Chromebooks, and pretty much everything in between over the years.
The newest iteration in Acer's Chromebook lineup is the R11, a small convertible laptop that is a different take on what else is out there in the Chromebook market.
Hardware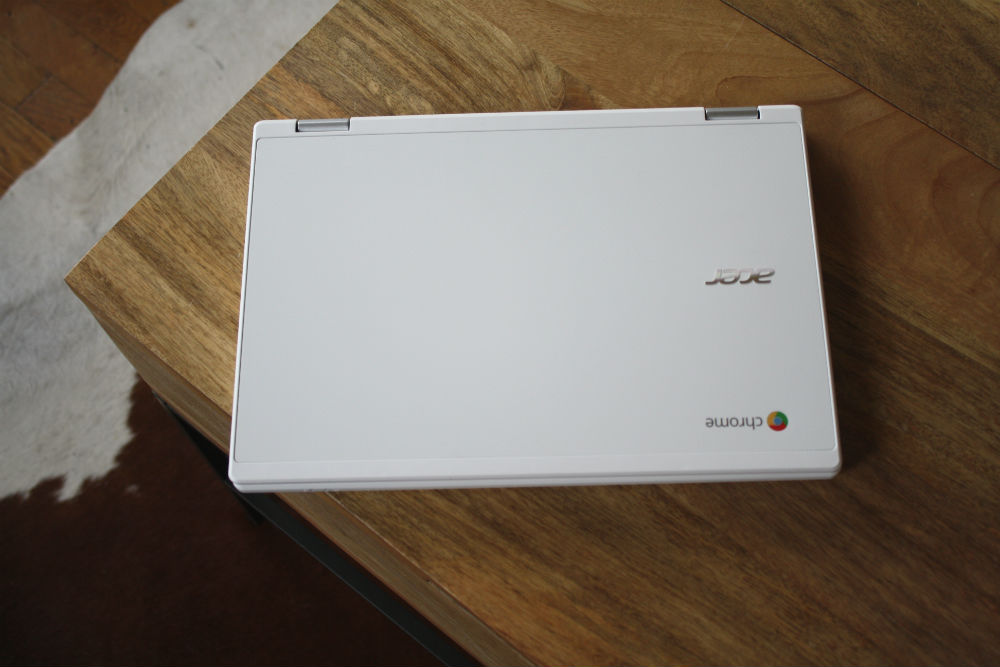 The first thing to notice about the Chromebook R11 is it's incredibly compact and mobile. It's got an 11.6-inch display and weighs only 3.5 pounds, making it really easy to throw in a bag or move around. When it comes to Chromebooks, I've always found that this size is a really great option as a computer that can be easily brought into meetings or into class.
The all-white look of the R11 is pretty elegant and the different textures from the grip on the bottom to the matte finish elsewhere are all minimalist and simple. The only real problem with the exterior is the build quality. It's not terrible, but the lid definitely has some flex in it, which is a little unfortunate considering it's a touchscreen.
As mentioned above, the R11 is a convertible laptop, meaning the screen can be flipped all the way around so that it looks like a tablet. Of course, that means you can also put it in "tent mode," which is great for watching videos. Overall, there's no reason not to like the convertible abilities of the R11. I can't see myself using the different "modes" all that much, especially since I hate using convertibles in tablet mode with the keyboard on the back. Even still, it doesn't hurt anything to have it there for the rare occasion when you'll want it—that makes it a plus in my book.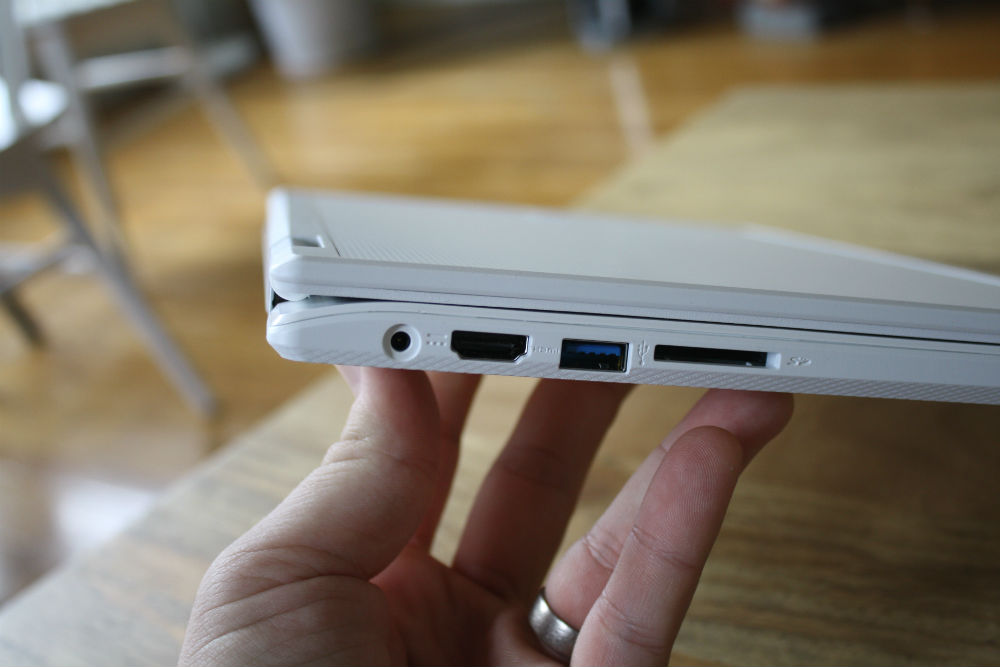 As for the display itself, you've got a decent enough 1080p HD screen, which has become the standard for Chromebooks. If you're coming from something like a Dell XPS 13 or a MacBook Pro with Retina Display, you'll probably notice the pixels in the screen right away. However, I really was impressed by how vibrant and crisp the colors were. I wish the bezels were a little bit smaller, but overall the display is just what I wanted and expected in the R11.
The battery life on the R11 was also fairly impressive. On a normal day of usage, I got around 9 hours of battery life, which is just as good as the competition—no complaints here.
There is one major hangup with the R11 though: the trackpad. I've come to not expect much from trackpads on Chromebooks. After all, the only one that has really nailed it is the Dell Chromebook 13, but it comes at a more premium price. The R11's trackpad though, is one of the worst I've used on a Chromebook in quite some time. The texture of the trackpad is decent (at least it's not textured like the one of other Chromebooks), so sliding around on it is fairly smooth. The click, however, is just terrible. It's loud, rigid, and way too deep—so much so that I almost exclusively use tap-to-click here. There's really no excuse for a trackpad like this in 2016 and if the R11 wasn't so good in almost every other category, it just might have been a deal breaker—and for some people, it will be. I can get over it, but the trackpad is definitely a try before you buy scenario.
Software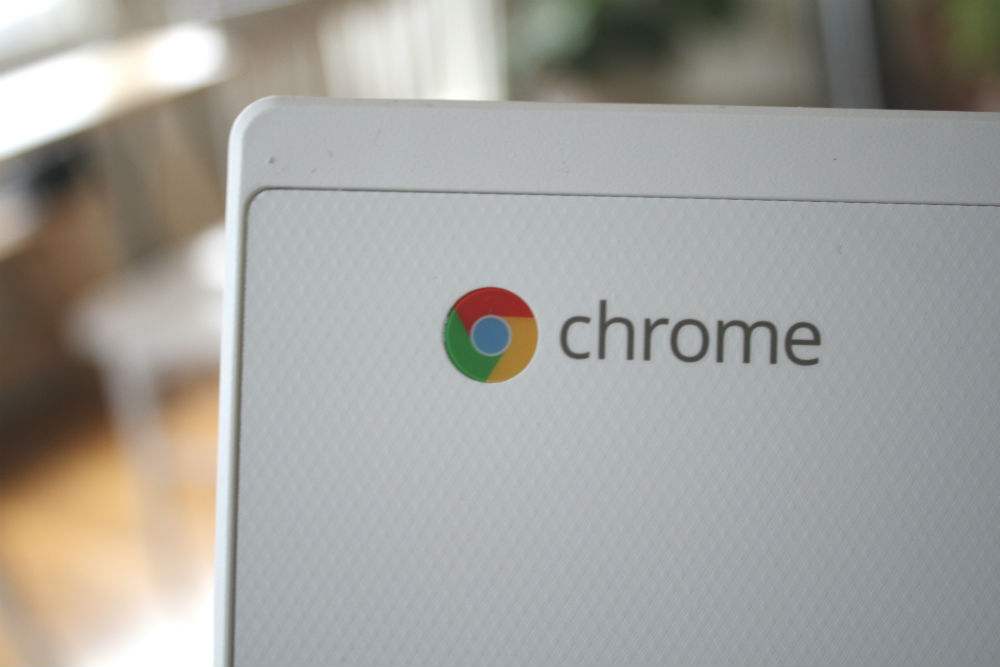 As always, the limited nature of Chrome OS has to be mentioned in any review of a Chromebook. You won't be running Photoshop or Final Cut Pro on your Chromebook, nor will you be playing any video games that aren't browser-based.
However, I've been a big proponent of Chromebooks in the last year or so due to the changing way we use laptops these days, as well as the increase in quality that these machines have. Most people who use their laptops for things like social media, word processing, Netflix, Spotify, YouTube, and reading articles—I'm just going to say that you should be considering a Chromebook like the R11.
As with all Chromebooks, Acer hasn't pushed any flashy features or gimmicks into the R11's software. The R11's one standout feature is the touchscreen, which is great. It's responsive and and even things like pinch-to-zoom work really well. There's still not nearly enough you can do in Chrome OS with touch to make it something I'd use often—but again, it doesn't hurt anything to have it.
Performance on the R11 is quite good and I never had a problem with my 15 or 20 browser tabs open—even on graphically heavy websites. It's got 2GB of RAM and is running an Intel Celeron N3150 processor, which is definitely a capable chipset for this kind of laptop. I'd definitely have preferred 4GB of memory, but I never got a noticeable slowdown. What's more, it comes with 32GB of storage, which is more than what you'll get on other 11-inch Chromebooks such as the Asus Chromebook Flip or Dell Chromebook 11.
Verdict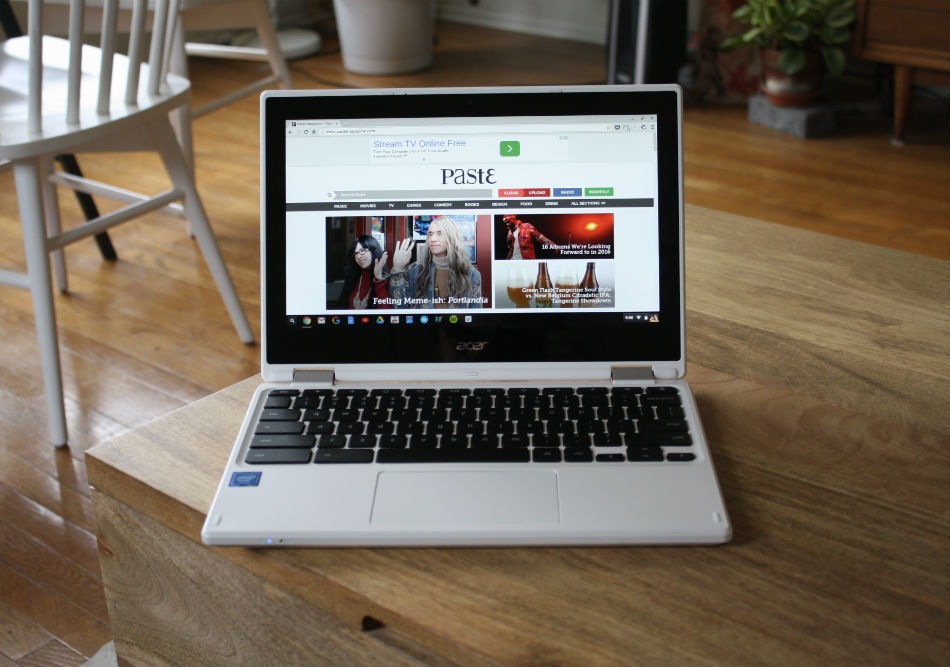 The R11 is certainly not a Chromebook without compromises. The build quality isn't amazing, and the trackpad is downright bad. However, the R11 has enough positives to overshadow those downsides.
It's the best convertible Chromebook we've seen yet—and one of Acer's best attempts at nailing the Chromebook formula. It's got a great display, a nice touchscreen, and impressive battery life. With its $299 pricetag, it's a bit cheaper than laptops like the Toshiba Chromebook 2 and Dell Chromebook 13, which uniquely positions itself for people looking for a cheap laptop that's good on the go.