Samsung Unveils New Galaxy Book3 Ultra Laptop, Galaxy Book3 Series
Images via Samsung
Tech
Lists
Samsung
Wednesday's Samsung Unpacked event played host to the tech giant's latest family of laptops, the Galaxy Book3 Series. The company announced updated iterations of its popular 2-in-1 notebook, the Galaxy Book Pro 360, and its ultrathin answer to the MacBook Air, the Galaxy Book Pro. But 2023's laptop roster included a new high-performance device that Samsung's offerings had been lacking in recent years, the new Galaxy Book3 Ultra.
The addition widens the appeal of Samsung's notebook series, potentially even putting them in the gaming laptop conversation. And all three take advantage of Samsung Multi Control, allowing users to move information across Samsung devices from Book3 keyboards. Let's dig into the Galaxy Book3 Series in more detail.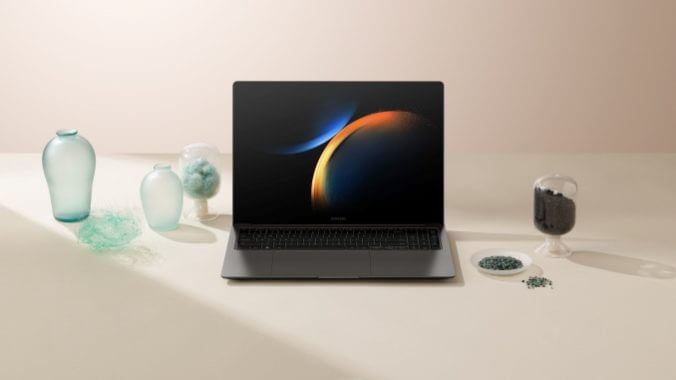 Galaxy Book3 Ultra (From $2,199)
The Galaxy Book3 Ultra is positioned to be Samsung's powerhouse notebook for users of nearly any kind. Fueled by the 13th Gen Intel i7 and i9 processors, the Book3 Ultra includes NVIDIA GeForce RTX 4050 or 4070 GPUs for raw power in a sub-four pound package. Pairing that with up to 32GB RAM memory places the Book3 Ultra as an attractive notebook for creators and those wanting a suitable gaming rig on the go. Throw in a 16-inch Dynamic AMOLED 2x display (the same previously used in Samsung's smartphone lineup), up to 1TB SSD storage and a 1080p onboard webcam and you have a great debut for Samsung's suped-up debut. Also, it thankfully includes the same amount of ports as the Galaxy Book3 Pro. You can never have too many ports. The Galaxy Book3 Ultra will be available for preorder on February 14 and will be available on February 22.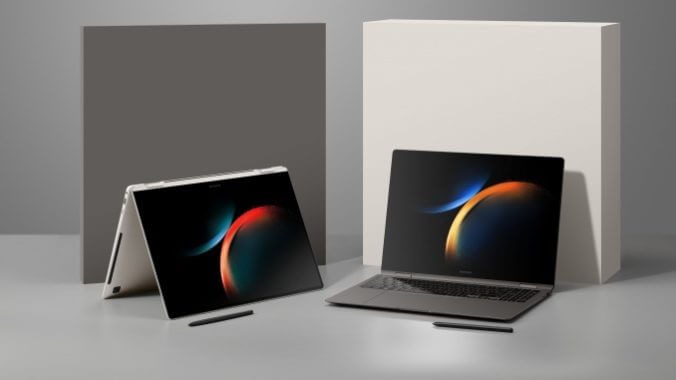 Galaxy Book3 Pro 360 (From $1,399)
The Pro 360 line has become a go-to for users wanting the flexibility of a 2-in-1 laptop, and Samsung is back with another solid entry in the series. The Book3 Pro 360 includes an up to 13th Gen Intel i7 processor powering the same 16-inch display featured on the Book3 Ultra. The notebook comes with Samsung's S Pen stylus, which the company says has reduced latency compared to last year's model. The Book3 Pro 360 also features a larger touchpad, 1080p webcam and finally adds USB A and HDMI ports back into the chassis, making it even more flexible for users. The Galaxy Book3 Pro 360 is currently available for preorder ahead of its February 17 release date.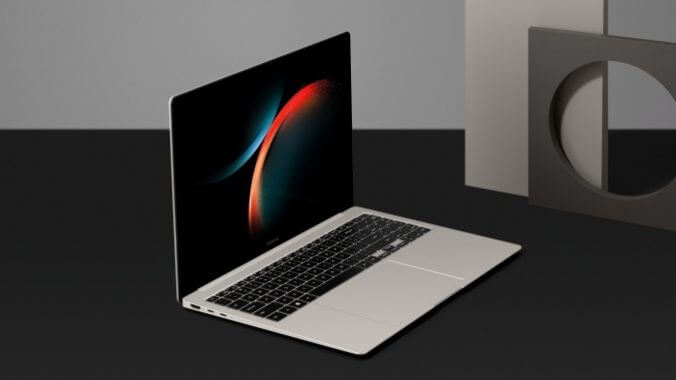 Galaxy Book3 Pro (From $1,249)
Thin and light are what define the Galaxy Book3 Pro. Samsung's player in the ultrathin laptop market puts impressive performance into a sub-four pound package. The Book3 Pro comes in a 14-inch and 16-inch model, with the only differences between the two spec-wise being display size and battery capacity. It includes flexible memory (up to 32GB RAM) and storage options (up to 1TB SSD) and features a nice array of ports for such a thin laptop. The whole package doesn't scream "major overhaul," but rather solid improvements that keep the Book3 Pro securely in the conversation for an everyday notebook. Preorders for the Galaxy Book3 Pro are available today and the notebook will release on February 17.