In 2013, HTC was at a crossroads. It was already years into a decline that had some asking exactly how long it could hold on. The Taiwanese company, which was once one of the largest manufacturers of smartphones in the world, was watching its market share quickly decline to Samsung and its behemoth line of Galaxy phones. HTC needed more than a flagship, it needed a savior.
The company threw everything it had that year into the One, a phone that turned industry heads but failed to open wallets. It was a gorgeous piece of technology, with aluminum front and black plates that were joined together by a strip of white plastic. The company's lauded BoomSound speakers flanked either end of the 4.7-inch 1920 × 1080 display, giving the phone a distinctive look. At the time, amid a sea of plastic smartphones, the One was the closest design any Android phone had ever come to the quality of the iPhone. It was enough for me. As soon as I could, I got my hands on the One, and I convinced many of my friends to do the same. A year later when HTC released the M8, a phone that didn't quite carry the same magic as its predecessor but boasted an entirely metal design, I convinced even more people to jump on HTC's sinking ship. Then the M9 came along, and it was clear the company didn't know when to say enough. Still a beautifully crafted phone, the M9 was nearly identical to its older brother and the magic that came from holding the original One for the first time was gone.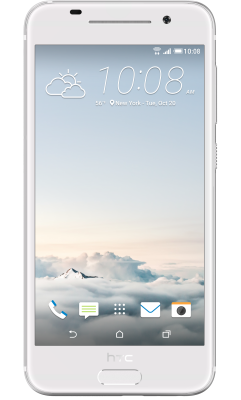 There are numerous reasons why HTC has continued to fall since the peak of its powers in 2011, when, in the third quarter of that year, the company became the biggest U.S. smartphone vendor, passing Samsung and Apple to corner nearly a quarter of the market. Part of that is competition. Samsung would soon use its massive size to body its way to the top, despite releasing arguably lesser devices than HTC. LG would improve its line of smartphones each year and Motorola, first under the guidance of Google and later Lenovo, produced some of the best budget-conscious phones starting with the debut of the Moto X. On top of that, the Android market saw upstarts like OnePlus come in and shake things up and now Chinese maker Huawei has its best chance to find footing in the U.S. with the Nexus 6P, one of the best reviewed phones of 2015. But, HTC isn't without blame. Consistently poor cameras plagued the One series from the start. HTC hitched its wagon on UltraPixels, putting a 4MP shooter in the original One with the promise that increased pixel size would allow the camera to perform just as well, even better, than those with a larger number of megapixels. That promise never came to fruition, though, and HTC's phones received harsh notes year after year for its underperforming cameras, even after it ditched UltraPixels with the M9. Despite underperforming commercially with the One series, HTC managed to hang on and release some of the best, if flawed, phones every year. Now, the situation is more desperate.
In 2015, things got really ugly for HTC. With turning a profit seemingly impossible, the company has seen a 60 percent drop in its stock with its total market value dipping below its cash on hand amount. For years, it's been said that HTC's best option is to sell or go private, but management has instead remained steadfast in its optimism. Horace Dediu, analyst and founder of Asymco, said recently in an interview with Computerworld, "HTC has no cards to play…I don't see anything that HTC has that someone in China or India can't build on their own."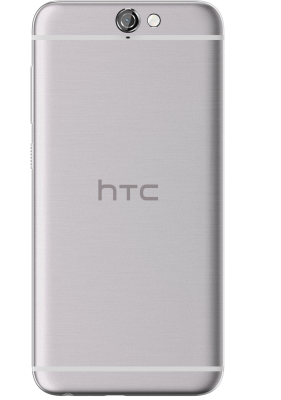 All of this makes the card that HTC decided to play, the new One A9, fascinating. After being steamrolled for delivering an iterative product with the M9, HTC took an enormous leap with its latest effort. The One A9 is a vastly different device than its One brethren. It's also highly reminiscent of a certain smartphone designed in Cupertino, California. HTC can huff and puff all it wants, the fact remains that the average consumer will set eyes on the A9 and see an iPhone 6. While I'm heartbroken that a company with such a wonderful track record for hardware design went this direction, none of that matters. What does matter is if anyone will buy the phone. Early reviews are quite positive, noting the impressive (if uninspired) build, Sense's light touch and the best camera HTC has ever put in a handset. Price was also thought to be a bonus, but the original $399 listing was revealed this week to be only a promotional offer, with the full price bumping to $499 the first week of November. HTC never really had a problem with critics before, however, and I can't imagine if their previous designs weren't able to grasp the imagination of smartphone buyers, despite strong review scores, this one will.
The A9 feels like a hail mary. That, though it would never admit such a thing, HTC thought it could capitalize on some of Apple's success with a phone eerily reminiscent of the design made famous by Cupertino last year. HTC can continue to argue they were the true innovators, but if no one can mention the A9 without mentioning its resemblance to the iPhone (which they can't), the argument is moot. What the failing smartphone maker should do instead is deflect focus on its similarities to the iPhone, and tell us why we should buy the damn thing.
Ultimately, the One A9 is another entry in a long list of confusing choices by a spiraling company that still lacks genuine focus. There are interesting things happening in Taipei, particularly with the company's VR headset the Vive, but its smartphone division feels stagnant. It may be a well-built phone with solid performance and decent camera, but the One A9 feels like one thing more than anything: the beginning of the end.