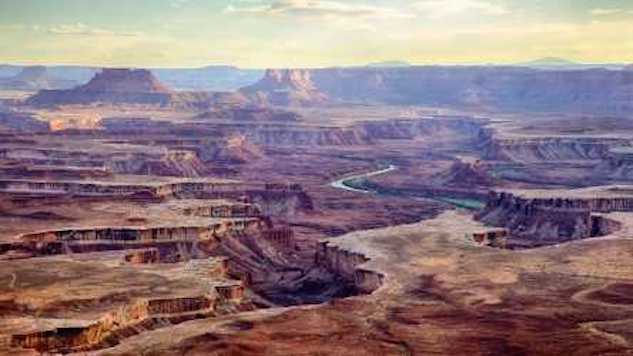 "This place is big." That's what I daftly said to my wife while overlooking one of the most dramatic viewpoints of Canyonlands National Park recently. In hindsight, my obviousness was a gross understatement.
You see, Canyonlands is 70 square miles bigger than Utah's other four National Parks combined. It's so mighty that it's divided into three sub-districts that (if separated) would probably warrant their own distinctions as National Parks, namely Islands In The Sky (the most popular, if not scenic), The Needles, and The Maze—arguably the most inaccessible area of protected America.
But Canyonlands is defined by more than just its size and diversity. Its belly is where the Green and Colorado Rivers combine to form one super-Colorado, the same one that carved both the beautiful Lake Powell and massive Grand Canyon a little further "downstream." In many ways, the park itself is just as grand, if not moreso given the dueling rivers that cut the namesake "islands" that seemingly float in the sky.
This impressive effect is best observed at sunset from the Green River Overlook (pictured). Or while driving the white-knuckle switchbacks of the Shafer Trail and onto White Rim and Potash Roads in a 4×4 vehicle. Or while taking in Colorado's gooseneck canyons from Deadhorse State Park just outside of Canyonlands.
While I can't yet speak about the distant Needles or Maze districts (having never visited either), Islands In The Sky get even bigger when you lump in two of nearby Moab's other forces of nature Arches National Park and Castle Valley. The former is home to Utah's iconic Delicate, Landscape, and Double Arches, as well as the famous Balanced Rock. The latter is the area darkhorse—like driving along the bottom of a lesser Grand Canyon while on scenic byway 128.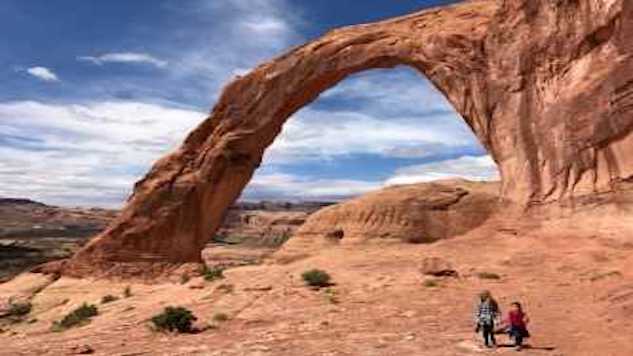 Photo by Lindsey Snow
What's the best way to experience this tri-force of nature? To get the most, you really need a 4×4 with high clearance or at least an AWD sport utility vehicle with medium clearance. The real-deal will get you just about anywhere, including Hell's Revenge and Elephant Hill. The "better than nothing" digs will let you access the stunning Potash-Shafer trail and maybe even the Onion Creek Trail in Castle Valley if the streams aren't roaring. I've done it both ways and had a good time either way, but would strongly recommend renting a Jeep.
While there, you'll also want your hiking shoes. Whether to Corona Arch (my favorite; pictured), Mesa Arch, or the demanding Delicate Arch, each journey is just as rewarding as the payoffs. Although there's not really any slot canyons to be found here (there's more in South Central and South Western Utah), there are plenty of wide open spaces and arguably the most interesting rock formations you'll ever encounter.
On my most recent trip with family, Grandstaff Trail was the highlight hike of our trip. After weaving through Capitol Reef-like gorges alongside a run-off stream, you'll approach Morning Glory Arch on a picturesque and stepped ascent. In truth, it's one of the more spectacular hikes I've endeavored in a state known for its hikes.
Where to Stay
If hotel-camping is more your style, we recharged in the heated pools and perfectly-situated rooms of the well-rated Fairfield Moab.
Top photo by Chao Yen CC BY-NA 2.0
---
Off the Grid columnist Blake Snow writes epic stories for fancy publications and Fortune 500 companies. Follow him @blakesnow