As the capital of the European Union, Brussels has a reputation for being buttoned-up and a tad boring. While you could spend all of your euros visiting the city's bohemian bourgeois hotspots, there's an affordable side to Brussels, if you know where to look.
When you've finished stuffing your face with chocolate and frites and swilling Chimay, you'll want a comfortable, clean place to lay your head. Luckily, there are dozens of modern, well-appointed apartment rentals that let you live like a Bruxellois in some of the city's best neighborhoods. Airbnb rentals currently average $90 a night, but you can easily find a place for $75 or less. Here are 10 that we found with great reviews, amenities, and prices.
Note to reader: Descriptions correspond to the images just above text. And, please make sure to double-check prices and details before booking your stay.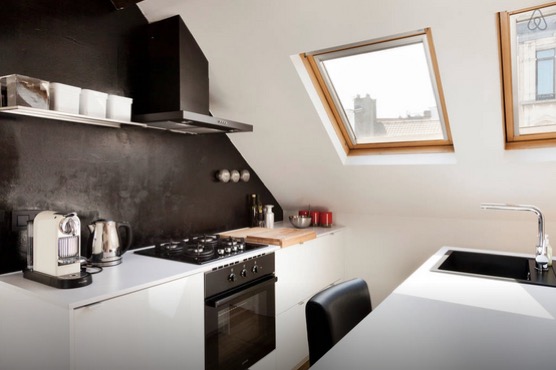 Located in the Porte de Namur in the northern part of the city, this black-and-white flat has a terrace that looks out over the city's rooftops. The bed is a fold out couch, but skylights flood the space with light, the kitchen is fully equipped and the shower setup is pretty sweet. Previous guests praise the thoughtful snacks left by the host and the apartment's proximity to local shops and restaurants.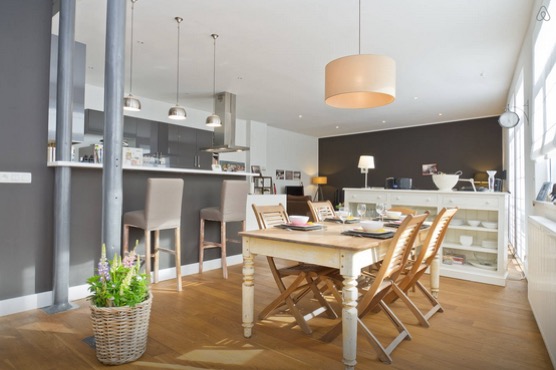 The polar opposite of a cramped hotel room, this renovated loft offers plenty of room to spread out. The open floor plan includes a full-size kitchen, dining area, office, and living room. The bedroom opens up to a sunny terrace on one side and a deep soaking tub on the other. The current price is $77/night.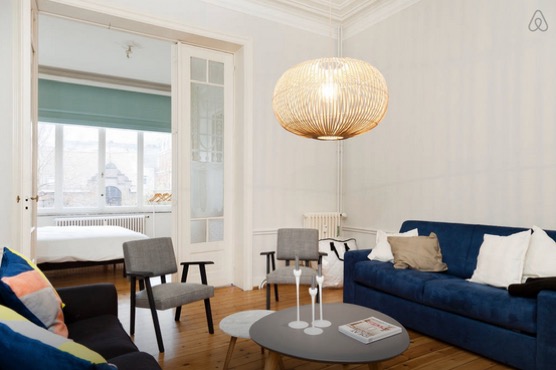 Experience life in a classic Brussels house by renting this first-floor apartment in the city's upscale, leafy Uccle district. The kitchen, bathroom and furniture are mostly modern, but the space's high ceilings and architectural details give it an old-world feel. The Bois de la Cambre Park is just around the corner, along with a tram that goes to the city center. Multiple guests praise owner Michel as the best Airbnb host they've ever had.

This colorful little apartment is close to the city center and offers all the basics with a stylish flair. There's a bed and fold out couch, so room for four guests, and it's near the posh Avenue Louise and the hip Place Flagey.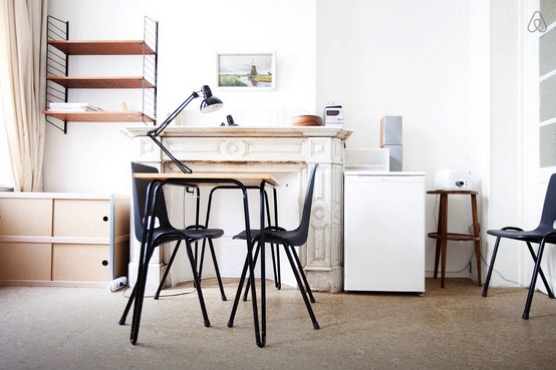 Inside a local family's home—but separate—this budget-friendly studio ($56/night) is right near the bustling Midi Station. There's free Wi-Fi, a covered patio, and the hosts are quick to recommend their favorite nearby shops and restaurants, like the organic brunch spot Yeti.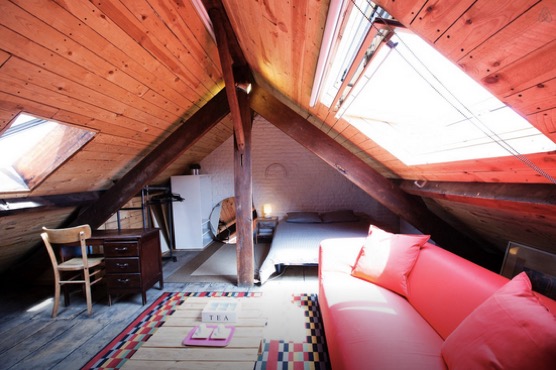 This unique apartment lets you see what it's like to stay in a rustic Belgian barn without leaving the city. The wooden attic studio has a double bed, basic kitchen, and a (shared) terrace with a view of the city. Note that the apartment is on the fourth floor, and the bathroom is two steep flights of steps down—so it's not for the mobility-impaired.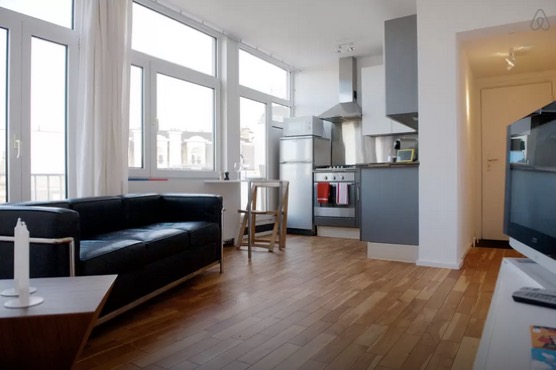 This top-floor flat of a 1960s Mondrian building is in the fashionable Dansaert district. You'll find a Villo! rental station down the street, where you can hop on a bike and cycle between Brussels' main sites. Rue Neuve, a major shopping street, is just five minutes away.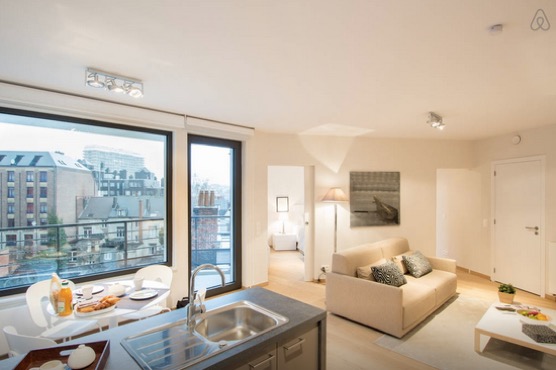 Walk just 15 minutes to the city center from this recently refreshed apartment, which has an open floor plan, a great view and super-clean, hotel-like furnishings. A past guest recommends the nearby bar Delirium, where you can choose from more than 2,000 beers.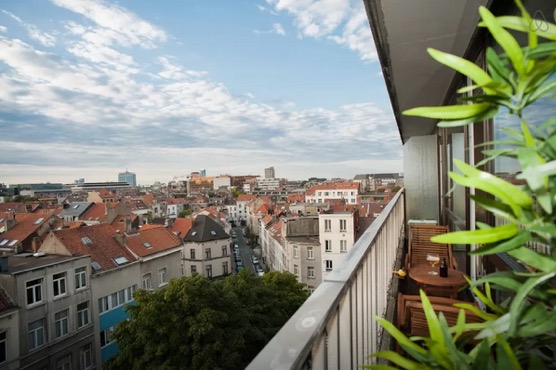 Get a bird's eye view of the city in this Ixelles apartment, located in a residential neighborhood a quick subway, bus, or bike ride from the center of town. There's a little balcony where you can watch the sunset and soak in the view. Guests recommend Sounds Jazz Club across the street.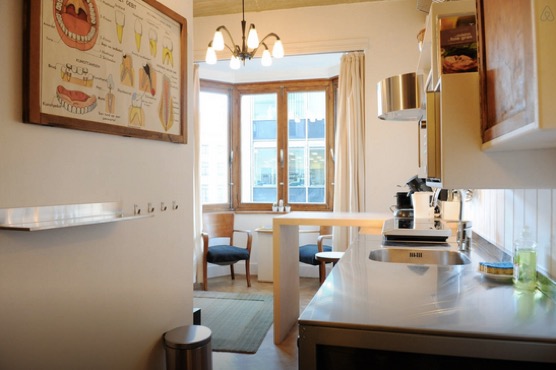 Just upstairs from a funky art gallery, this vintage-style space is close to the city's central square, the grand Grote Markt. Up the street, the vintage and antiques quartier is convenient for a bit of afternoon shopping, and Central Station is two minutes away, if you decide to take a day trip to Antwerp, Bruges or Ghent.
Top photo by artjazz/Shutterstock
Writer Erica Jackson Curran is a former alt-weekly editor turned moonlight freelancer based in Richmond, Virginia. She likes fancy cocktails and red lipstick, and she's currently planning a fall trip to Paris and Portugal.