In the past, Canadians escaped to Prince Edward County's placid lakefront town not to make waves, but for peace of mind. Fittingly, Prince Edward County is still a secret kept peacefully from rowdy tourists.
Things are changing as a new crop of young Canadian artists and artisans migrate to the
county, enhancing a once sleepy wine country with undertones more relative to distant
metropolises. A breezy two hour drive outside of Toronto brings you to this country homestead where its newly robust scene is currently the talk of the town.
1. The Open Road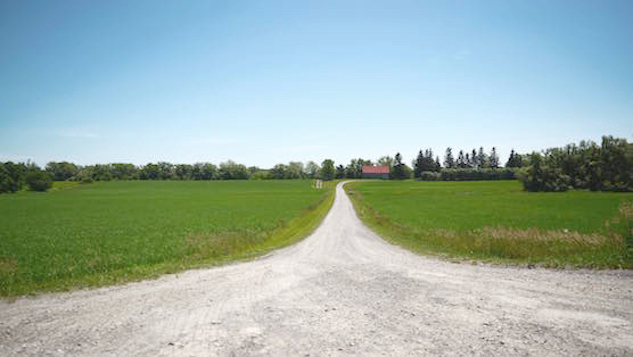 Photo: Keith Flanagan
There's no point arriving in rural Ontario unless you approach it on the open road. Nearly every inch of the county's sprawling roads are flanked by farmland so picturesque you'll think it exists not for harvesting, but for Instagramming. Route 33, just to name one, will bring you across the county, straight through the heart of farm country and all the way to the coast. If you're behind the wheel during warmer months, roll your windows down, crank up the music, toss the map and choose your own adventure.
2. Sandbanks Provincial Park
Believe it or not, Prince Edward County, which consists mainly of bucolic farmland, has not one but three beaches. On the shores of Lake Ontario, Sandbanks Provincial Park boasts the largest baymouth barrier dune system in the world. The county's main attraction for Canadians, the protected lakefront stretches over 12 miles with dunes that scale to 197-foot bluffs. From kayaking to paddle boarding, or even just basking, afternoons in Prince Edward County are best enjoyed on these sandy stretches.
3. The Hubb Eatery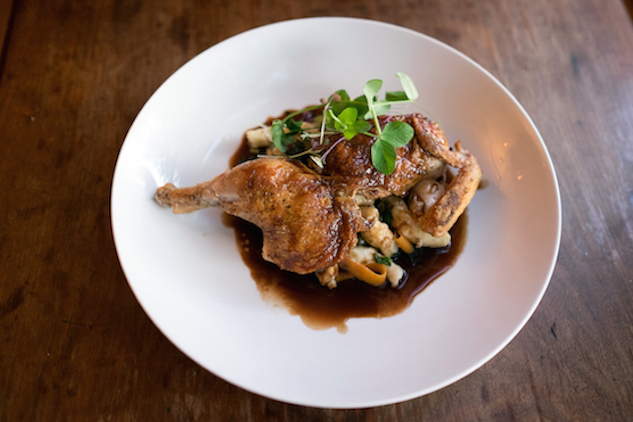 Photo: The Hubb Eatery
It's almost unfair how charmed you'll be after leaving The Hubb Eatery (if you can even will yourself from your cleared plate). Run by a couple, The Hubb Eatery's seasonal menu, served in the western wing of an old Italianate-style home, is thankfully more fun than it is fancy.
Coriander honey, parmesan dumplings and fennel confit made with playful ingredients that taste even better than they sound are served with the main attraction, locally raised meats.
4. The Hayloft Dancehall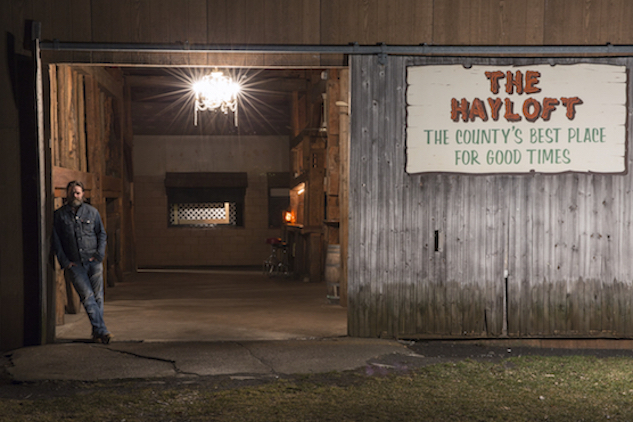 Photo: Adelaide Utman
This is the country, of course there's a music venue housed in a refurbished barn. The Hayloft Dancehall, one of the latest embellishments to Prince Edward County's once languid nightlife, will keep you dancing through the night. There's perhaps no better place to drink local beer, wine and cider than amongst the local crowd itself. The venue draws Canadian bands you've never heard of, but they'll have your attention soon enough after you let loose, dancing to the beat of a welcome different set of drums.
5. Drake Devonshire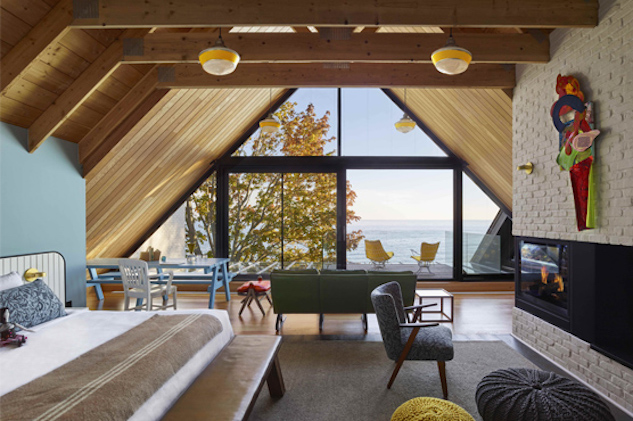 Photo: Nikolas Koenig
Drake Devonshire (pictured above and at top) is the county's newest home for the trendy. Exacting in its execution of "cool" to a degree which at times feels schooling, the 11-room and two-suite inn brings an appreciation for contemporary aesthetic, littering its walls, outdoors, and floors (even tiling can be hipster) with custom designs and art. You won't find one missing indulgence here; cocktails (try the Beets by Drake), turndown sweets (citrusy, buttery cookies), curated wines (one made exclusively by a local vintner) and signature playlists are all on-point with the county's new vibe. So popular that it can barely handle itself, reserve a room early as the Drake Devonshire's petite stature doesn't measure up to its mass appeal, often booked solid for months in advance.
Keith Flanagan is a writer, eater and consummate traveler who loves the journey home to Brooklyn, NY, as much as the open road.