Checklist: Door County, Wisconsin
Photos courtesy of Door County Visitor Bureau
Travel
Lists
Checklist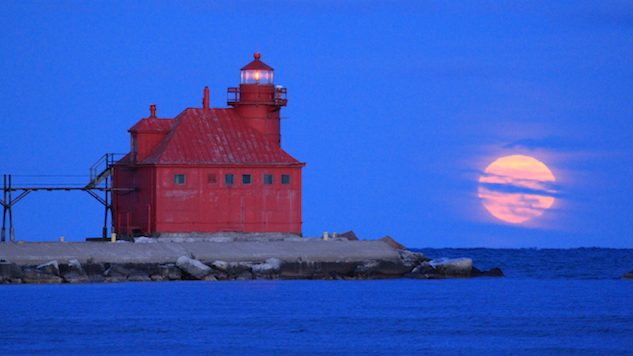 You might not expect a tiny strip of Wisconsin real estate to be called "the Cape Cod of the Midwest." Until you go there. With five state parks, 11 lighthouses and eight wineries sprinkled throughout the dozens of charming small towns that line this stunning peninsula north of Green Bay, you'll be looking at "cheesehead country" in a whole new light.
Here are seven ways to make the most of your trip to Door County, one of America's finest under-the-radar vacation destinations.
1. Outdoor Bars in Sister Bay
This centrally located Door County town of less than 1,000 residents makes the perfect place to set up operations and explore "the Door" (as locals call it). The town has experienced something of a boom in recent years, with new outdoor bars popping up including the Austin-style outdoor garage at Husby's (where live bands play five nights a week in summer) and the German beer cafe Bier Zot. There's also a friendly new outdoor patio at Al Johnson's Swedish Restaurant (world famous for the live goats that graze on its roof), but for our money the best place in the area (and quite possibly, the world) to grab a drink and admire the sunset over the water is Fred & Fuzzy's Waterfront Bar & Grill. You won't want to leave. Ever.
2. Newport State Park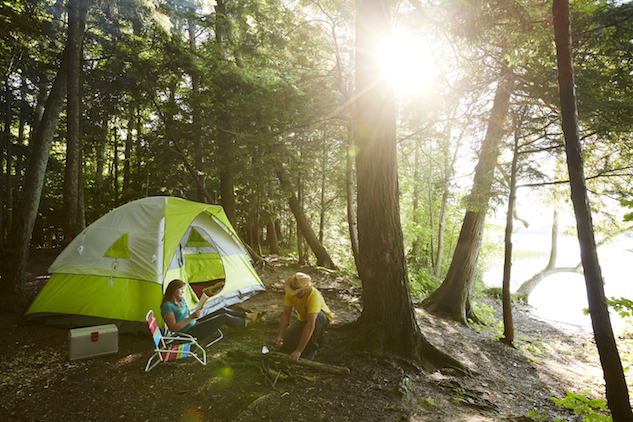 Lest you think the only thing to do here is get drunk staring at the water (not that there's anything wrong with that), nature abounds in this land that is surrounded by water on all sides. Of Door County's remarkable five state parks (all located within close proximity), Peninsula State Park is the largest and most popular, but we prefer the quiet solitude of the lesser-known Newport State Park. With remote beach hikes accessible throughout its 11 miles of quiet Lake Michigan shoreline, Wisconsin's only wilderness-designated state park is ideal for camping, sunning yourself on the shore or, if you're feeling really adventurous, even skinny dipping. So we hear.
3. Bailey's Harbor Dining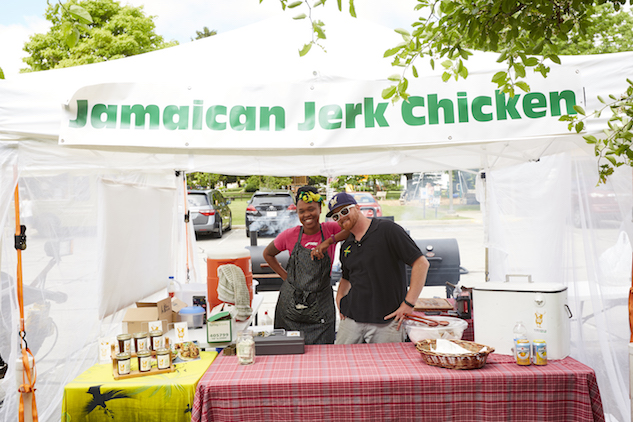 This little town is no stranger to relaxing vacation activities such as dining at New England lobster boils while sipping cocktails over the water. But if you're looking for less white tablecloths and more grizzled locals, you best mosey on across the street to the on the iconic Blue Ox, quite possibly one of the best dive bars in the country. A Door County landmark built in 1887 as a general store, these days it's the perfect place to belly up to the bar and share war stories of your day's adventure with the gag-loving bartenders. A bit further into the woods is the seductively classy Top Deck Restaurant at Gordon Lodge, so grab a drink at the Blue Ox before taking a date here for dinner.
4. Washington Island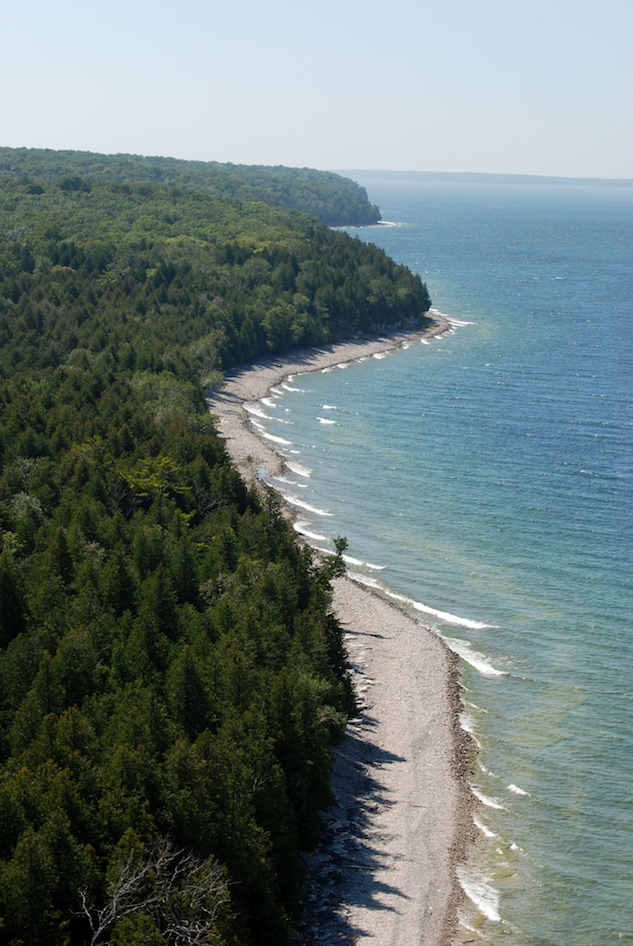 Sometimes you just want to see what's out past the horizon. And just because you've reached the northern end of Door County at the so-cute-it-should-be-illegal hamlet of Gills Rock, your adventure doesn't have to end there. Pack your car onto the ferry and take the short ride over to Washington Island, where you can drink wine on the outdoor patio at Jackson Harbor Soup & Sandwiches or kick back at the world-class Schoolhouse Beach, one of only five beaches of its kind in the world where the smooth limestone rocks that make up the beach (instead of sand) are so rare they are illegal to take. And if you're still in the mood to explore, you can hop on another ferry and camp at the remote Rock Island State Park.
5. Boating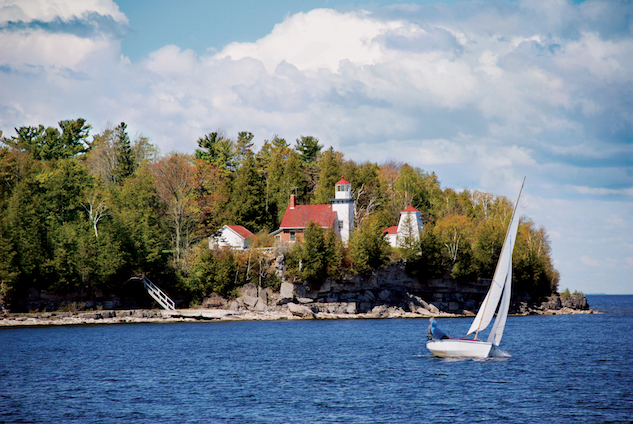 There is no shortage of stunning vistas dotted throughout every nook and cranny of Door County, but at some point you'll need to get on the water to really experience it. Boat rentals are available at several towns, but our favorite is South Shore Pier Boat Rentals in the beautiful tiny town of Ephraim, which gives off that Cape Cod white buildings and khakis vibe with a notably Scandinavian flare. After exploring the town via the relaxing walking trail that lines the shore, hop into a pontoon boat and make your own adventure on the high seas. In winter, ice fishing, cross county skiing and snowmobiling showcase a different side of the Door.
6. Caves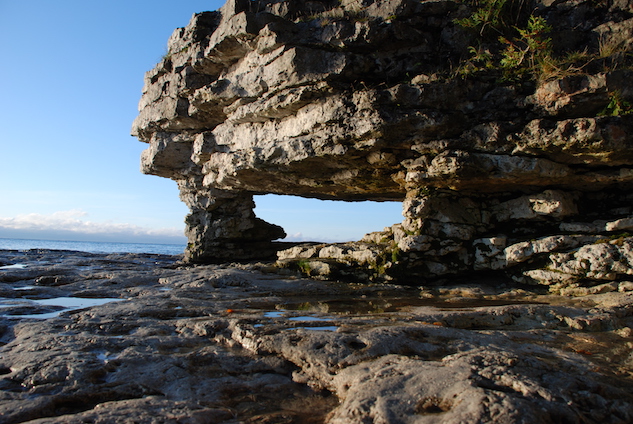 While at least some of Door County's state parks are known to most visitors, often overlooked is the area's wealth of caves and bluffs that can be explored at out-of-the-way locales like Cave Point County Park (pictured above) and Door Bluff Headlands Park. There are no facilities or marked trails at the purposely wild Door Bluff, and Cave Point is best accessed via kayak as you watch the waves splash against its rugged cliff shore. Another lower-impact destination for bluff gazing is the chilled-out Ellison Bluff Natural Area, where wide boardwalks make for placid riverside strolls and massive open lake views.
7. Lighthouses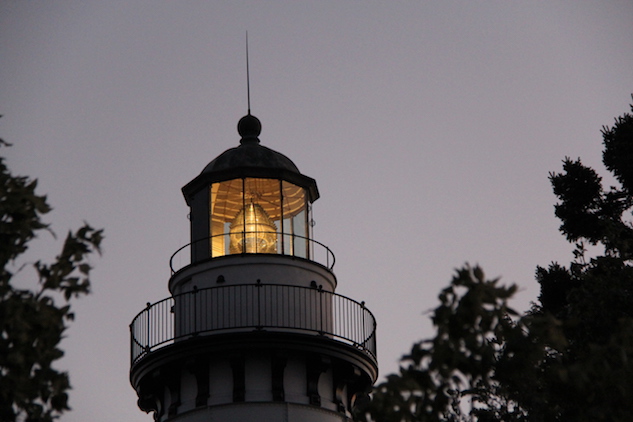 Door County's lighthouses, many of which were built in the 1800s, are a source of fascination for many visitors, and you can visit them by Segway, trolley, boat, kayak or car.
8. Harvesting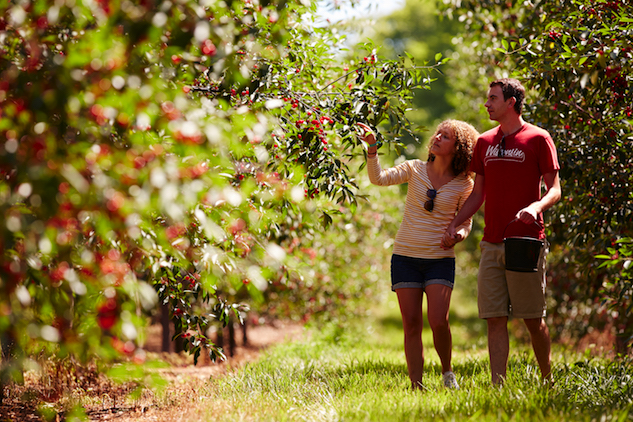 Another popular activity is picking your own cherries in their world-famous cherry orchards, and they even have a "Cherry Train" you can ride. In addition to its wineries, the area is also known for its local breweries and craft distilleries as the home of Death's Door Spirits (named after the historically treacherous passage from Door County to Washington Island).
9. Odds and Ends
Some things just can't be categorized, like the drive-in screenings at Skyway Drive-In Theatre. And you're not leaving here without experiencing a local fish boil at a place like the Old Post Office Restaurant. That's just a fact.
Jay Gentile is a world traveler and freelance writer whose work has appeared in a variety of publications including SPIN, VICE, Chicago Tribune, Thrillist and Consequence of Sound.