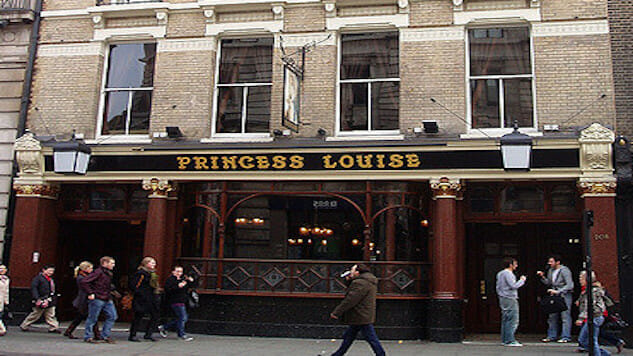 At once sophisticated and standard-issue, gin has underscored the drinking culture of Western Europe since the alchemists of the Benelux mixed juniper berries with malt spirit to make the medieval martini. London then picked up the ball and ran with it, creating Hogarthian havoc on the streets in the 1700s and gorgeous gin palaces, now revered ornate pubs, a century later.
The G&T, concocted to ward off malaria in the tropical swathes of the British Empire, is as universal an acronym as "OK." The booze barrios of Spain's twin metropoles are dotted with Gin-Tonic bars, pronounced with an initial 'dj' in the English way, but devised with Iberian panache. Even Oslo is getting in on the act, its gin-focused Chair Bar offering an exotic alternative to the ubiquitous akvavit.
For real McCoy, though, return to the source: Flanders. There, traditional genever bars, forerunners of London's gin pubs, never seem to age.
Antwerp
Home of genever, jenever to local Flemings, Flanders created "Dutch courage" when drinking water was a risky proposition in Plague-ravaged Europe. After invading German troops confiscated the copper stills in 1914, laws remained in force after 1918 banning the profitable distribution of the juniper-enhanced spirit. Prohibition wasn't repealed until 1984, when bars across the Dutch-speaking half of Belgium revived a long-lost Flemish tradition.
A year later, De Vagant opened near the Rubens statue in Antwerp, gradually expanding its drinks menu to include 200 types of formerly forbidden genever and filling its interior with old flagons and pre-prohibition posters. This now constitutes a collection of sorts—although there is also a National Jenevermuseum in nearby Hasselt.
Nobody leaves Antwerp without a visit to Den Engel, the landmark bar created 500 years ago in the main square and serving quality genever since—1914-1984 excepted, of course.
Plymouth
Road signs outside English towns say: "Twinned with …" before listing random destinations, generally European, of goodwill partnership. "Torquay, twinned with Hellevoetsluis," that kind of thing. Across Devon, a town sign reads, "Plymouth—twinned with tonic." This historic port, actually twinned with its American namesake of 1620 fame, of course, is synonymous with gin. Near the departure point of The Mayflower, the Plymouth Gin Distillery is where the Pilgrim Fathers spent the night before embarkation. Then a monastery, it has produced brand-specific Plymouth Gin since 1793. Distillery tours take in the Refectory Bar, wares sampled in expertly mixed cocktail form. Plymouth Gin is stronger and earthier than its London counterpart, its reputation just as illustrious. Plymouth Gin was naval issue around the British Empire. The seminal cocktail recipe book at London's Savoy Hotel specified the Plymouth variety for its gin-based mixed drinks.
Traditional bars around Plymouth's seafront Barbican – the Queen's Arms, say, or Maritime Inn, also stock the town's signature drink, recently remarketed with The Mayflower on the label.
Barcelona
Spain's love of gin has lasted as long as the word ginebra, a kissing cousin of the Flemish jenever, entered the language. Per capita, Spaniards drink more gin than anyone else. And how! Free poured from above head height, gushes of top-brand gin waterfall over towering ice cubes in your expectant glass, your expert barman not only asking/advising which gin to select but which tonic also. Gin-Tonic is both the Spanish for G&T, served with verve, and the type of cosmopolitan bar where it is best consumed.
Groundbreakingly contemporary Bobby Gin complements its Gin-Tonics—Tanqueray 10, tropical Asian kaffir lime and grapefruit bitters—with 21st-century tapas, ceviche, shiitake, truffles and the like. For authentic Gatsby-era joie de vivre, Antonio Gotarda's classic Ideal Cocktail Bar of 1931 vintage is in the capable hands of grandson José María.
Nearby, Barcelona-born Javier de la Muelas planted the flag for his later Dry Martini bar empire—Madrid, San Sebastián, London—at clandestine gin joint Speakeasy.
Oslo
Of all the gin joints in all the world, Oslo's wouldn't be the most obvious choice. Yet, among the cosy cabin pubs and bafflingly incongruous retro bars (Amundsen, anyone?) dotted around the charming Norwegian capital, past the Munch Museum you find the Chair Bar. Here the drinks menu is 60 gins long, from Whitney Neill Africa Inspired to Gabriel Boudier Rare Dijon, categorised by flavour ("cheerfully sexy," "aromatic and magical"). Sure, you're paying 130Nkr/$15 but this is oil-rich Norway—hand over that credit card and shut up.
If that's got you in the mood, then the rooftop bar at the Grand Hotel on Oslo's showcase main square allows you to create your own G&T from premium brands including Norway's own Myken Arctic and Kimerud, with top tonics such as Fever Tree and Peter Spanton.
London
The characters of classic London—engraved by Hogarth, described by Dickens—were drowning in gin. It took three Acts of Parliament before the cheap hooch flooding the metropolis was reduced to a trickle. Londoners were encouraged to patronise licensed outlets known as gin palaces, convivial, communal and gas-lit. A riot of mahogany and etched glass, the gin palace is typified by examples still intact today: the Princess Louise in Holborn, the Argyll Arms at Oxford Circus, the Punch Tavern in Fleet Street.
Today's discerning gin drinkers gather elsewhere, at dedicated establishments such as The London Gin Club, formerly a Soho nightspot from the 1930s, now a chic drinkerie offering 270 premium and super premium brands. Over in Notting Hill, the Portobello Star gives top billing to its own Portobello Road gin and other prime brands, while housing the upper-floor Ginstitute, with courses on gin history and production.
Main photo by Ewan Munro/ Flickr CC BY-SA
Lead photo by David Jones/ Flickr CC BY 2.0
Budapest-based Peterjon Cresswell runs Libero Guide, a worldwide travel guide for soccer fans.