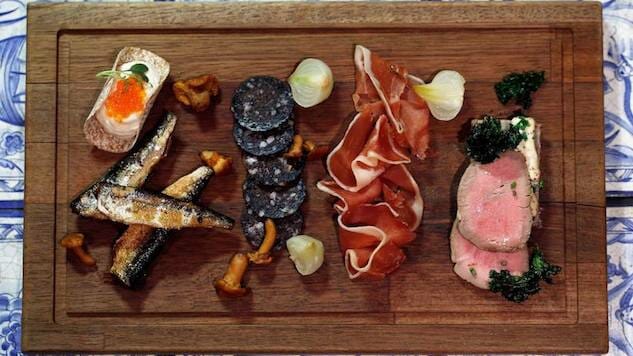 As a series of amuse-bouches were placed on our table, I wasn't sure which part was actually edible and which was just there for display. Pancetta snaked its way around wild salsify, a root vegetable shaped as a twig, sitting on a bed of pine leaves. Kohlrabi, a bulb-like vegetable that's part of the cabbage family, was molded into a cone and stuffed with parsley, placed delicately over moss and bark. Chicken consommé, meanwhile, was served with fried pieces of chicken perched in a nest complete with feathers. This was just the start to a 12-course tasting at the two Michelin-starred restaurant Mirazur, a Menton, France-based eatery known for weaving in elements of the nearby mountains and sea. It's inventive plates like these that have earned the 40-year-old, Argentinian-born chef Mauro Colagreco titles like Gault & Millau's "Chef of the Year," making him the first non-French chef to win the award.
The chef sources his seafood from the bay sitting below the three-level, 1930s rotunda-style restaurant, which is surrounded by a vegetable garden growing seasonal fruit, more than 250 herbs and flowers, and avocados from a 200-year-old tree. Mirazur reopened last month for its 11th season, and while Colagreco relies on flavors from the rich regions of the Côte d'Azur and Ligurian Coast of Italy, he also pulls inspiration from nature with both his garnishing and forest-themed fare.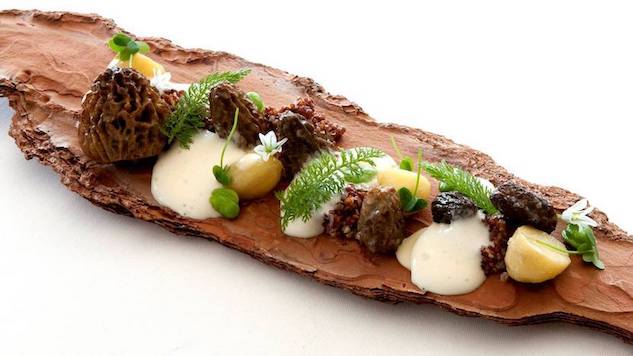 Photo courtesy of Mirazur's Facebook
Mixologists and chefs like Colagreco are turning to the surrounding forests for inspiration and ingredients, redefining what it means to serve seasonable and sustainable cuisine using birch-infused syrups as bases for cocktails and wild herbs and foraged mushrooms in sauces.
At the award-winning A21 Decades, a cocktail bar housed in a former sex shop in the center of Helsinki, owner Timo Siitonen looks to Finnish flavors when crafting his nature-based libations. Playing on local culture and seasons, A21 Decades takes traditional cocktails and gives them a Nordic twist. The Koivu 3.0, for example, is inspired by the iconic tree of Finnish forests—birch—which is crafted into a syrup serving as the cocktail's base. Classics like Sex on the Beach have been renamed Sex in the Forest and weave in herbal and floral notes from ingredients like thyme liqueur, cranberry black tea and blueberries. Of course Old Fashions also take a cue from Nordic culture, throwing in sought-after orange-tinged cloudberries that are such a delicacy in the region, they're nicknamed "highland gold."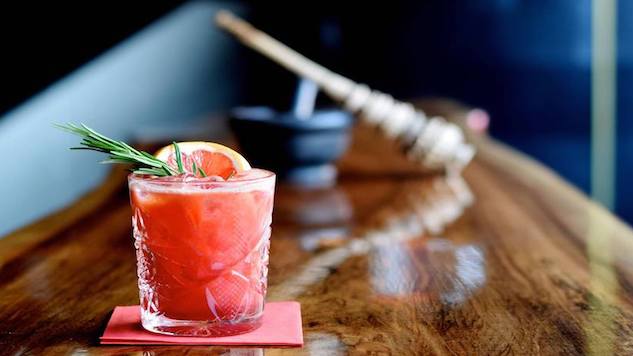 Photo courtesy of A21 Decade's Facebook
Nokka, one of the pioneers of the forest-to-fork movement in Helsinki, sits along the harbor on the Baltic Sea in a former boat warehouse in the rapidly developing Katajanokka neighborhood. Chef Ari Ruoho handpicks all of the eatery's seasonal ingredients that are sourced from the forests of Salla in Lapland and from boutique producers across the country.
Since we were having lunch at Nokka in the midst of winter, our plate wasn't packed with vibrant vegetables you'd find in warmer seasons. Instead, dishes were heavy on root vegetables like beetroot and Jerusalem artichokes, served alongside wild reindeer from the Salla forests and baked Vendace, or freshwater white fish, from Lake Saimaa in southeastern Finland. Desserts once again favor that highland gold, pairing cloudberries with flambéed brioche alongside beestings ice cream crafted from the milk cows produce just after giving birth.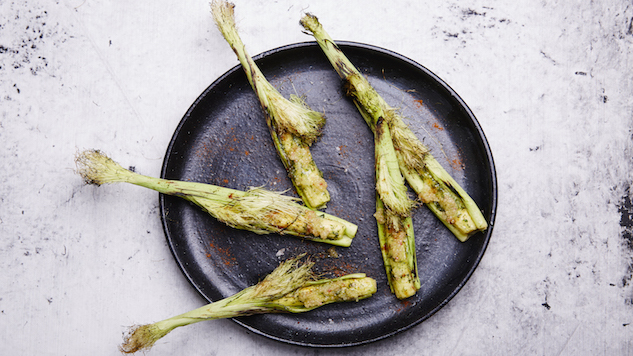 Photo courtesy of IDES
For the past decade, Nordic cuisine has been one of the leaders when it comes to foraged fare, but Australia's tradition of living off wild foods is one of the world's oldest. The country's indigenous people have lived off the land for the past 50,000 years, using shoreline plants for medicine and bush food as bases for dishes. In Victoria, the Mornington Peninsula may be known for its Pinot Noir, but it's also the perfect spot to gather edible pine and field mushrooms in fall, which are weaved into dishes back in town just an hour away in Melbourne.
One chef who cut his teeth working with one of Melbourne's foraging masters at Attica one of the World's 50 Best Restaurants by San Pellegrino—turned his pop-up dinner party series into a permanent affair at the recently opened IDES. New Zealand-born chef Peter Gunn offers a single menu nightly of six dishes (four savory, two sweet) that toast to native ingredients, with constantly changing cuisine from roasted pork neck and fennel to corn-fed chicken and sorrel.
When it comes time to the end of the meal at IDES, flavors of the forest once again reign supreme and are highlighted simply in the menu with desserts like "fried mango with lots of pine." The pine comes into play in branch form, with a pinecone sitting right next to the part on the plate that's actually edible—the fried mango.
Main image: Photo courtesy of Nokka
Lane Nieset is Paste's Jet-Set Bohemian columnist and a freelance writer covering all things travel from her home base in Nice, France.