There's a Spanish proverb that translates to, "How wonderful to do nothing, and then rest." It's printed on t-shirts at Ernie's Bar, a humble beach shack on Anguilla's Shoal Bay—a stretch of powder-white sand and endless turquoise-teal water, once named the number one beach in the world. It's a sentiment that's easy to settle into on Anguilla, a Caribbean island of 35 square-miles with just 15,000 inhabitants.
Long a sanctuary for celebrities in search of an under-the-radar retreat (it's where Brad and Jen had their infamous breakup walk on the beach), it's also an up-and-coming foodie destination for both authentic West Indian cuisine and elevated organic fare. A British territory and northernmost Leeward Island, Anguilla is accessible by direct flight from the East Coast to St. Martin/St. Maarten, followed by a 20-minute ferry transfer. Unblemished by cruise ships, this island is the perfect distance off the beaten path.
1. Malliouhana
Debuting in 1984, the storied Malliouhana (pictured above) was one of the Caribbean's first luxury resorts. It reopened to guests in November 2014 after a three-year closure and 18-month restoration by Auberge Resorts. The result is a sublime escape that's part Beverly Hills chic and part F. Scott Fitzgerald on the Côte d'Azur. The airy, tiered lobby sparkles with mosaic mirrored tile floors and a cerulean blue wall lined with vintage dive helmets leading to Caribbean views and tiered infinity pools with yellow ruffled umbrellas.
If you can't swing the nightly room rate (starting around $1,000), stop by for lunch at chef Jeremy Bearman's bluff-side restaurant. Shaded by a terracotta tile roof, the open-air eatery with endless views of the Caribbean is designed in a blue and white nautical motif with rope accents and Art Deco light fixtures. Formerly of New York City's Michelin-starred Rouge Tomate—famous for its elevated, healthful organic fare—Bearman brings the same approach to Malliouhana, working with local farmers, fishermen and purveyors to source the freshest local ingredients for inventive Caribbean fare. Start with the grilled kale salad sourced from nearby Rainbow Farms. The bitter greens are sweetened with chopped apples, acorn squash and dried cherries drizzled with pecan oil, a touch of lemon juice and fresh parmesan. In Anguilla, spiny lobster (as well as its crustacean cousin, the mushier and slightly sweeter crawfish) is as abundant as cheeseburgers in the U.S. At Malliouhana, indulge in the lobster atop a brown garlic oregenato butter pizza with conch, lemon, chili, parsley and pecorino. For dessert, try the lighter than air, housemade coconut yogurt with seasonal tropical fruit.
2. Sandy Island
The only thing better than a secluded beach on a Caribbean island is an even smaller, barely inhabited island a few miles offshore. In Anguilla that's Sandy Island, a tuft of pale pink sand that's been swept away by hurricanes more than once over the years, but somehow always reforms to welcome day boaters to its beach shack restaurant and driftwood-laden shores. It's accessible from Sandy Ground Beach via the wooden boat Happiness for $10 round trip. You may also wish to charter a boat with Shoal Bay Scuba to discover Anguilla's dramatic cliffs and cays with a boat tour and snorkel excursion before being dropped off at Sandy Island.
If possible, place your order for lunch ahead of time because the tiny kitchen gets backed up and they're definitely operating on "island time." With a straightforward Caribbean BBQ menu, you can't go wrong with the coconut and ginger grilled lobster served with peas and rice, coleslaw and pasta salad alongside a giant plastic goblet of rum punch. The only thing left to do post-lunch is sunbathe and frolic in the pink sand.
3. Hungry's Food Van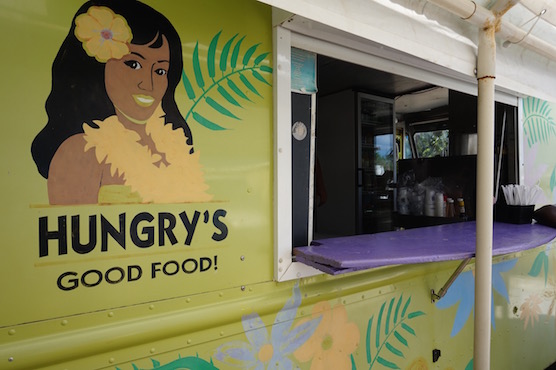 Anguilla is swiftly making a name for itself as a Caribbean fine dining destination, but one of the most satisfying meals can be had in a far humbler setting at Hungry's Food Van on a shady side of the road in the Valley, Anguilla's business and commerce center. Anguillan dishes to go are simmering inside this lime green van with tropical flowers and a smiling island girl painted on the side. While soups, salads and quesadillas may sound familiar, the food at Hungry's—often prepared by owner Irad Gumbs—is purely Anguillan. Other nearby food trucks and stalls worth perusing include Papa Lash for Jamaican-style patties and Ken's BBQ.
4. Bankie Banx's Dune Preserve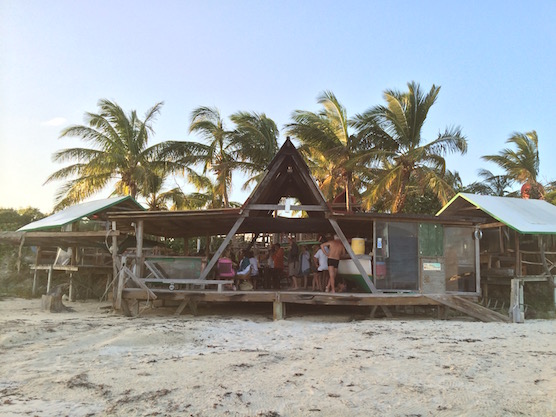 While Jamaica may get all the credit, Anguilla has a bona fide reggae legend all its own with Bankie Banx. A pioneer since the 1960s, he's toured the world and performed alongside Jimmy Buffett and John Mayer. He also founded the annual Moonsplash reggae festival in 1991 held every March on the island. His delightfully ramshackle beach bar on Rendezvous Bay, Dune Preserve, is a destination for reggae music year-round where Bankie himself performs Wednesday and Friday nights at 9 p.m. In acid-washed blue jeans, with a rambling, storytelling style and nothing more than a harmonica; electric guitar and his gravely voice, his style is more Bob Dylan than Bob Marley. The vibe is chill, the rum is cold and the governor of Anguilla is a fan, often perched at a private table sipping Coronas during his shows.
5. Viceroy's Sunset Lounge
For sunset views in a chic setting that might actually take your breath away, head to the Viceroy on a cliff overlooking Meads and Barnes Bay. All right angles, in a pastiche of gray and sand marble, the lobby opens up to the dramatic Sunset Lounge framing the panoramic views with a high overhang and dark stone infinity pool jutting out to the horizon. The crowd is fashionable, tanned and relaxed, and the atmosphere amps up after the sunset. Whether you opt for cocktails and wine or sushi and small plates, really, it's all about that view.
Shayne Benowitz is a Miami-based writer in search of adventure, luxury and her place in this wild world.