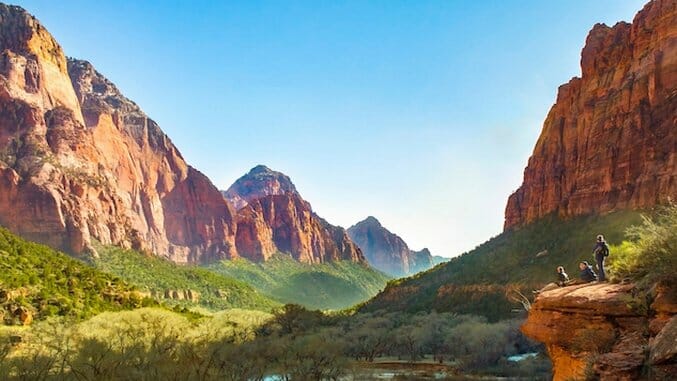 Airbnb and the National Park Foundation (a nonprofit partner of the National Park Service) have partnered up to make planning a visit to America's national parks more convenient than ever before.
Airbnb has announced that it will dedicate a page on its website to finding accommodations located near select national parks. The page will feature accommodations near Acadia National Park, Badlands National Park, Everglades National Park, Grand Canyon National Park, Grand Teton National Park, Olympic National Park, Rocky Mountain National Park, Sequoia & Kings Canyon National Parks, Shenandoah National Park and Zion National Park. Listed accommodations will include Airstreams, tepees and mountain lodges.
The project has been launched to help make the parks more accessible to people by helping visitors have an easy time finding a place to stay. Airbnb is already a popular vacation rental go-to amongst millennials, and the partnership hopes to ensure that millennials will be able to experience and support the parks, the long-term goal being that future generations feel connected to America's national parks and work to conserve them. Just last year the National Park Service and National park Foundation launched the "Find Your Park/Encuentra Tu Parque" campaign for the same purpose.
"Our national parks preserve the natural beauty, culture, and history of our nation," said NPF President Will Shafroth in a statement released by Airbnb "Our partnership with Airbnb will help us connect more people all over the country to these national treasures."
Main and lead photo by Matt Machin/Flickr CC BY 2.0
---
Madison Gable is a freelance writer based out of Athens, Georgia.