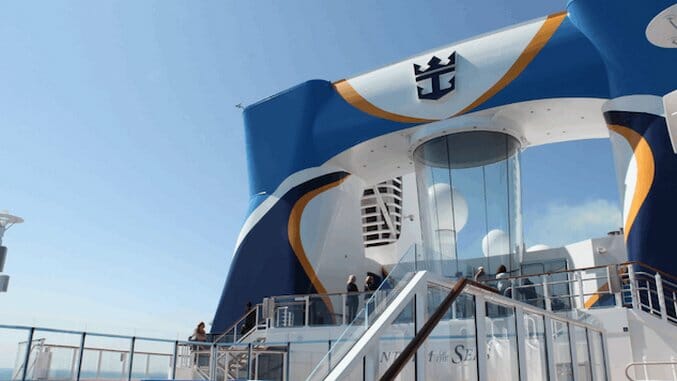 Royal Caribbean has created a cruise specifically for the total eclipse that will ship out on August 21. The Great American Eclipse be the first total solar eclipse visible from the U.S. mainland since 1979.
Royal Caribbean's Total Eclipse Cruise will tour five Eastern Caribbean destinations over a 7-night period.
The President and CEO of Royal Caribbean International said in a press release that this cruise is "nearly a century in the making."
The itinerary on the website states that "The celebration continues with a live concert by a major headliner and more celestial surprises" which will be revealed later this summer. Other fun activities include dance parties, interactive science for kids, aptly named cocktails like Cosmic Cosmo and Planetary Punch and trivia.
On August 22, the cruise will hold an eclipse viewing party. Eclipse-safe glasses can be purchased through NASA on their eclipse website.
Lead photo by Gary Bembridge, CC BY-SA 2.0
Photo by tequilamike , CC BY-SA 2.0
---
Caroline Windham is a travel intern and freelance writer out of Athens, Ga.