As evidenced by the recent showing at Utah's bi-annual Outdoor Retailer show, outdoor apparel makers are making confident strides toward creating products that don't make you look like some neon-clad adventurer without sacrificing any of the core advantages of wearing their brand. Apparel, in other words, that lets you benefit from the waterproof/breathable technologies and smart insulation solutions suited to combat the harsh environs of the backcountry—yet still appear fashion-forward enough to wear in any city throughout the world. It's an encouraging trend. But a few outdoor brands have been doing this for years. Four of the very best are below.
1. Nau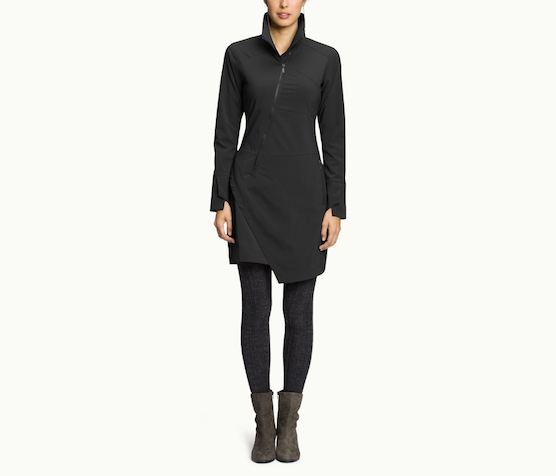 This manufacturer, based in Portland, Oregon, makes some truly striking, high-quality clothes, which can fashionably handle all the elements of travel. Think stylish bike-commute pants, jackets that shed rain but never leave you clammy, travel-ready dresses and shirts, and host of thoughtfully designs accessories. Their attention to detail is nonpareil, from heather-brushed fabrics to the use of recycled down in their insulated pieces. But Nau is much more than one of the best tech-savvy apparel-makers out there. They're also deeply committed to sustainability, as evidenced by their use of recycled materials and their Partners for Change program, which donates two percent of all sales to one of five NGOs.
Key Pieces: Men's weatherproof Hokkaido Blazer ($475) and the woman's weather-resistant, tailored Tech-Nique Dress ($200, pictured above).
See Also: Toad & Co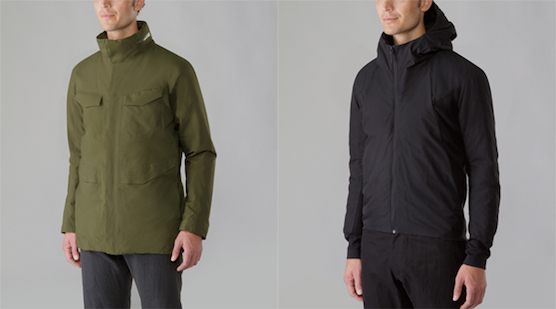 Self-described as products designed for "life in motion" Veilance grew out of the Arc'Teryx brand, one of the most revered outdoor gear makers around. They leverage the same high-tech fabrics like Gore-Tex pro waterproof/breathable technology, but with more fashion-forward, metro-sexual designs. Though their prices aren't cheap—the least expensive jacket runs $995, the contemporary designs and the brand's long-established reputation for years of durable use make buying one of their products more of an investment than a whim purchase. And sorry, ladies. Right now they only have men's clothing. But some of the femme Arc'Teryx stuff is pretty righteous.
Key Piece: Field IS Jacket ($1,195, pictured above)
See also: Craghopper
3. Icebreaker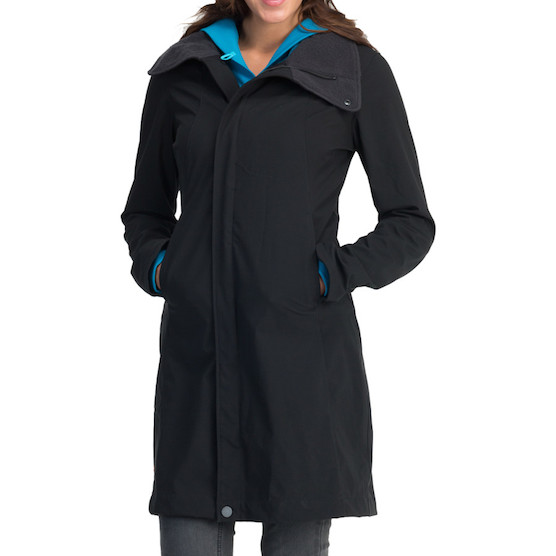 New Zealand-based Icebreaker isn't the only company that works with merino wool: that itch-free, miracle fabric that keeps you warm when it's cold (even when the clothes get wet), cools you off when you start to warm up, wicks away your sweat, and—a real coup for travelers—never retains any body odor, even after weeks without washing. But they are one of the best. Their line comes in all shapes and sizes, from base layers to fleeces, and in a variety of thicknesses to accommodate all sorts of temp ranges. New forays into insulated and hybrid layers with polyester speak of the brave New World ahead, but their t-shirts alone should be a standby in your overnight pack.
Key Pieces: The men's MerinoLOFT Ranger Zip Hood Jacket ($499), and the woman's Highline 3/4 Jacket ($449, pictured above)
See Also: Ibex
4. Fjallraven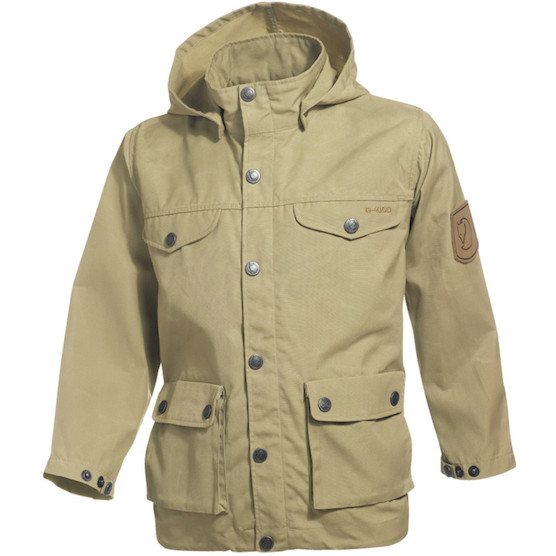 This Swedish company—and recent hipster discovery—traces back to 1960, but their icon designs have always been in fashion. With equal emphasis on both function and responsible product creation, they were the first company to initiate a down program that assures no animals were harmed in the sourcing of the feathers used in their insulated products. Unlike the other brans on this list, Fjallraven wears their outdoor influence on their sleeves, from the fox logo to the retro designs of their jackets and packs, often reinforced and waterproofed with wax melted into the fabric.
Key Pieces: The men's and women's six-pocket Greenland Jacket ($200; $240, pictured above)
See Also: Khul