In one of the greatest TV scenes of all time, a character named Black Cindy goes through the Jewish conversion ritual of beit din, and explains that she has learned that in Judaism, God is a verb. It's not enough to just believe in God: "you do God." This phrase, spoken by Adrienne C. Moore in Orange is the New Black's third season, comes to mind when I think about the most important movements of our day, from feminism to black lives matter. Faith without works is dead, and TV writers, showrunners, actors and producers who claim to support feminism must do so in their work. I'm always keeping watch for shows that are attempting to do feminism differently from those before them. While you doers of feminism surely already know about the magic happening on shows like Transparent, Crazy Ex-Girlfriend, Scandal, Supergirl, Broad City, Jessica Jones, The Girlfriend Experience and this year's incredible Underground—among many others—there are a few great series that must start being included in any conversations about new and nuanced presentations of feminist ideals (in all their complications) on TV. Here are four shows doing feminism in some exciting and unexpected ways.
1. Survivor's Remorse, Starz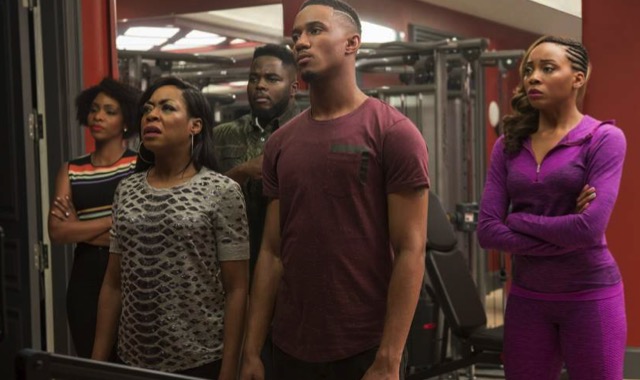 In the recent Season Three premiere alone we saw a fascinating scene unfold where two characters managed to explore the complexities of grief and feminist thought at the same time. But from the beginning, Survivor's Remorse has consistently worked to present its women characters and storylines involving sex and sexuality in distinct ways (so much so that the AV Club complimentarily accused it of being more a show about reproductive health and "a woman's right to a fulfilling sex life" than basketball). When was the last time you saw a lesbian from Dorchester, MA chuck a bible (or was it a hymnal?) at a preacher? How many shows give the "mom" character a plotline wherein she decides to do something about the changing shape and structure of her vagina? With actors like Tichina Arnold, Teyonah Parris and Erica Ash in lead roles, it's impossible not to have strong and intelligent women characters on this show, but Survivor's Remorse is must-see feminist TV because it dares to present all of these characters, at various points, as also weak, ridiculous, angry, troubled and oftentimes, wrong. Almost as if they were, you know, human.

2. Power, Starz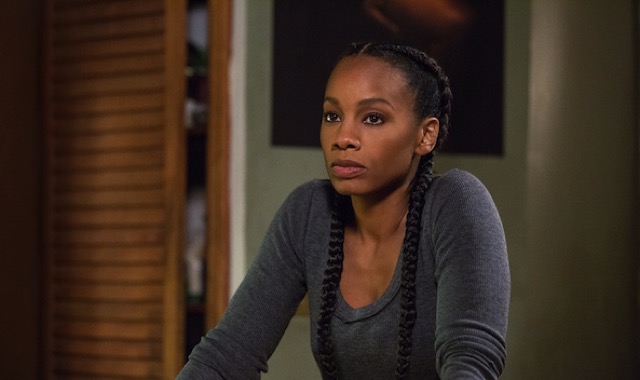 Power is a great example of how a show can have fascinating women characters, but not always know what to do with them to create maximum [feminist] effect. I took the series, which I've always enjoyed, to task last year for some of its missteps in Season Two, and I'm excited to see how Season Three is responding to some of the critiques audiences made. After last week's unforgettable episode, which featured a sex scene the likes of which TV and film viewers hardly ever see, Entertainment Weekly critic Rebecca Theodore wrote, "In all the discussions of feminism on primetime TV, Power is, sadly enough, left out of the conversation." This season, with the return of minor characters like Angela's sister Paz (the desperately-needed voice of reason in her sister's life, played by Orange is the New Black's brilliant Elizabeth Rodriguez), and the introduction of Anika Noni Rose as the new bad guy, Jukebox, as well as the writer's insistence on presenting the male characters as vulnerable and as prone to romantic (not just sexual) distraction as anyone else, Power proves that feminism fits in on any type of show.

3. Lady Dynamite, Netflix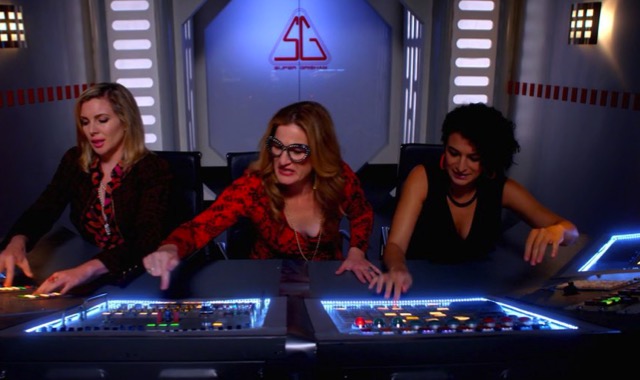 No show shocked, confused and delighted me as much as Lady Dynamite did this year. It will likely top my as-yet unwritten list of great shows "doing" race in unexpected ways, due to its brilliant attack on white guilt in the third episode, "White Trash." It's difficult to say what the show's precise message is about any of the big issues creator and comic Maria Bamford took on, but there's an unapologetic embrace of feminism as a movement and thought process always, partly, informed or defined by the absurd. Bamford is concerned with the absurdity of being a woman in Hollywood, the absurdity of being a woman with bipolar disorder, the absurdity of being a woman in a relationship with a man, and the absurdity of being a woman managed by a power/money-hungry female agent whose primary career advice to you is "cradle the balls and work the shaft" (seriously, you should watch this show if only to experience Ana Gasteyer's amazing performance). Few shows have dared to take on absurdity and feminism in this way (see the Transparent Season One college feminism course scene, and Season Two's Idyllwild Wimmin's Music Festival episode for other great examples), and I can only imagine how much more bizarre things will get—and how many more hamster/Super Grisham-type moments will occur—should this series be renewed for a well-deserved second season.

4. The Get Down, Netflix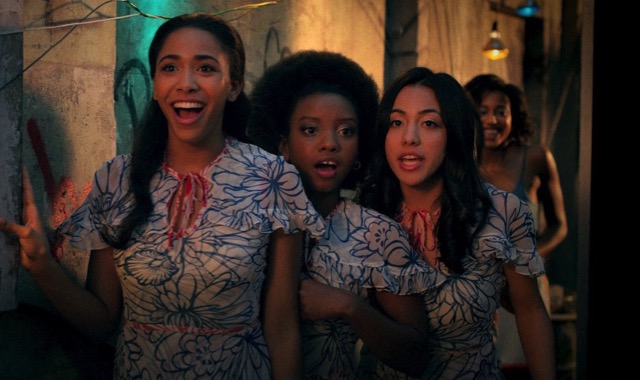 If the first episode is any indication of what's to come, The Get Down is redefining the notion of star-crossed lovers by presenting a young, female character who is passionate, warm, and still completely resistant to the idea of being in love, or being in a relationship. Mylene (Herizen Guardiola) is going up against a whole set of patriarchal establishments that seek to deter her from her dreams of being a singer, and it's great to watch her character do battle. There's her father (Giancarlo Esposito), an abusive man who literally attempts to beat her into submission. There's her father's religion and the suffocating presence of the Church. There's the music scene in general, which demands that she present herself to men in power, who demand sex in exchange for access to management and record deals. And there's even the lead of the show, Ezekial (Justice Smith), whose love for her seems passionate and real—until she declares that a guy who doesn't know what he wants in life could never know what's best for her. He thinks he wants her, but she knows she wants to achieve greatness. That she's young and determined to achieve it without adhering to any one man's rules is enough reason to get excited about how The Get Down will do feminism throughout the rest of the season.
---
Shannon M. Houston is a Staff Writer and the TV Editor for
Paste. This New York-based writer probably has more babies than you, but that's okay; you can still be friends. She welcomes almost all follows on
Twitter
.