Apple Strikes Deal with DHX Media to Produce New Peanuts Content
Image via 20th Century Fox
TV
News
Apple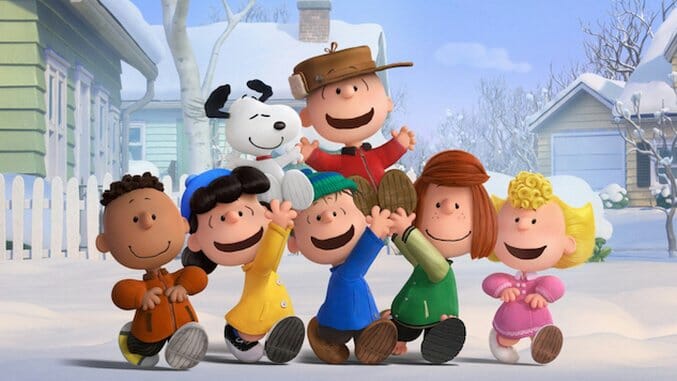 In what is being described as a highly competitive situation, Apple has made a deal with Peanuts owners DHX Media to produce new content for the tech giant's forthcoming streaming service, per Variety. DHX Media and its subsidiary, Peanuts Worldwide, will develop and produce original series, specials and shorts based on the iconic characters created by Charles M. Schulz.
The partnership includes Apple-exclusive, original short-form STEM content featuring the character of astronaut Snoopy. Peanuts Worldwide and NASA recently signed a Space Act Agreement, with intents of inspiring a passion for space exploration and the STEM fields among the next generation of students.
DHX Media's children's IP holdings also include Strawberry Shortcake, Teletubbies, Cailou, Inspector Gadget and the Degrassi franchise.
The news follows last month's announcement of the partnership between rival Netflix and The Roald Dahl Story Company to establish a new "universe of stories" based on the beloved English author's novels.
Apple is reportedly looking to focus on "family-friendly" content for its forthcoming TV streaming service, and has already signed a multi-series deal with Sesame Street studio Sesame Workshop. This latest move seems to fit these reports, although earlier this month, the company also ordered an adaptation of the gritty Israeli series Nevelot, starring Richard Gere.
Apple has not yet announced a launch date for its TV streaming service or any of its original programming. Catch up on everything we know so far here.