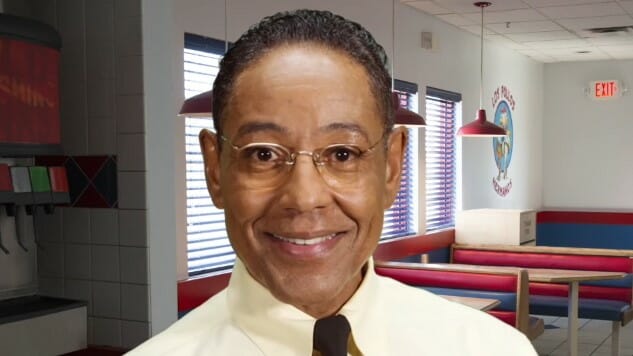 Season three of Better Call Saul is literally around the corner, as in this Monday. Nobody panic. After reports of Gus Fring returning to the screen, and a trailer confirming the fact, we now have a video wherein Gus is training Los Pollos Hermanos employees.
It's really great to see Giancarlo Esposito again. In the video, which is just like any shitty training video for a restaurant like this, Gus provides several tips for interacting with customers, including posture, communication and composure. You wouldn't want your drug kingpin side business to interfere in the day-to-day at Los Pollos Hermanos. Also, you should probably know that there's always someone watching. Always.
Better Call Saul returns this Monday, April 10, to AMC. Check out the video embedded above.