Adrienne Barbeau Will Return to Shudder's Creepshow For Another Stephen King Adaptation
TV
News
Creepshow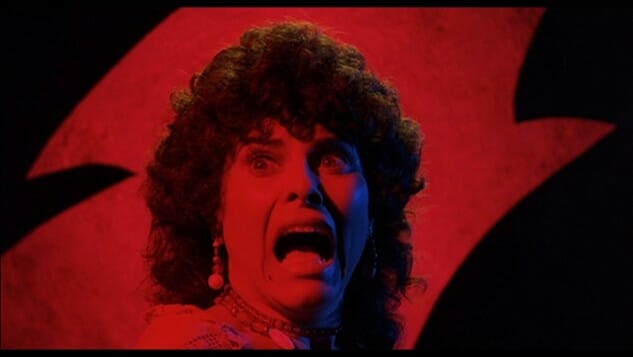 Horror streaming service Shudder today announced a few new, key castings for its revival of the 1982 classic horror anthology Creepshow. Joining the new anthology series cast will be Breaking Bad's Giancarlo Esposito, Saw's Tobin Bell and returning star from the original film, Adrienne Barbeau. The latter, who famously starred in a handful of 1980s horror films, including those directed by her then-husband John Carpenter, will star alongside Esposito and Bell in another Stephen King adaptation: The story "Gray Matter" from his 1978 collection Night Shift. "Gray Matter" will be directed by showrunner and FX legend Greg Nicotero, of The Walking Dead.
"I feel I'm in great company getting the opportunity to direct a story written by Steve," said Nicotero in Shudder's press release. "Between Salem's Lot, Pet Sematary and The Stand, I've always found his stories rich in relatable characters forced into supernatural situations beyond their control—the everyday person's primal fears. To visualize 'Gray Matter' for Creepshow with the help of Adrienne, Giancarlo and Tobin was about as good as it gets for a horror fan from Pittsburgh!"
"Gray Matter" is a story about Doc and Chief, two "old-timers" in a small town who receive distressing news from a young town resident, and brave a storm in order to check on a man who may or may not have lost his mind.
Of particular note, though, is the return of Barbeau, who is well remembered for her appearance as "Billie" in the first film's "The Crate" segment. There, she played a browbeating and domineering wife who is eventually devoured by a monster thanks to her milquetoast husband. Currently, Barbeau hosts the podcast "She Kills" for Shudder, itself seemingly a reference to her sultry radio host character in John Carpenter's The Fog.
"I was thrilled when Greg asked me to join the Creepshow world once again," said Barbeau. "And then working with Tobin and Giancarlo, with Greg as our director, well, that was the icing on the cake — no, not that cake. Oh, you know what I mean."
Barbeau's joke refers to the first segment of the original Creepshow, something fans would no doubt remember well. The Shudder adaptation is full of those sorts of throwbacks, including the presence of Stephen King's son, Joe Hill, as a writer—in the original, Hill played the little boy whose Creepshow comic books are thrown in the trash by an abusive father. Nicotero, meanwhile, did makeup FX on Creepshow 2.
Already announced segments in the Creepshow revival include Joe Hill's "By the Silver Water of Lake Champlain," Josh Malerman's "House of the Head" and Bruce Jones' "All Hallows Eve," in addition to King's "Gray Matter." No premiere date has been announced yet, but we wouldn't be surprised if Creepshow makes a Halloween-season appearance this year.
In the meantime, check out Adrienne Barbeau being eaten alive below.