New Series from the D'Innocenzo Brothers Announced at Sky Studios
From the directors of the Berlinale-winning Bad Tales
Photo by Thomas Niedermueller/Getty
TV
News
Fabio and Damiano D'Innocenzo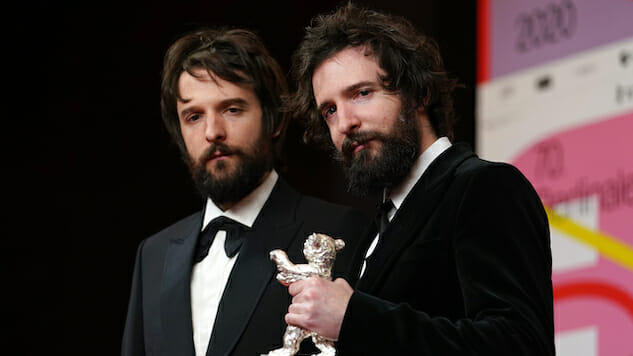 Fabio D'Innocenzo and Damiano D'Innocenzo, the directorial duo whose Bad Tales just won a Silver Bear for Best Screenplay at the Berlin International Film Festival, are set to produce a television series for Sky Studios. The D'Innocenzo brothers told Variety that the series, which is currently untitled, will be "an investigative noir that delves into the human soul in all its abysmal complexity."
Bad Tales (2020), or Favolacce, explores life, boredom and unease in the suburbs of Rome. The filmmakers describe their sophomore film as "a dark tale inspired by Italo Calvino and Gianni Rodari," according to NSS Magazine. A U.S. theatrical release for Bad Tales is not yet confirmed.
The duo made their debut with Boys Cry (2018), or La terra dell'abbastanza, a thriller about two friends who are forced into a life of crime after accidentally running someone over with their car. They also collaborated on Matteo Garrone's Dogman (2018), which earned Marcello Fonte a Best Actor win at Cannes and was nominated for the Palme D'or.
The series, expected to begin production in 2021, will be the first Italian television production created in-house for Sky Studios, Variety reports.
Watch the Bad Tales trailer below.