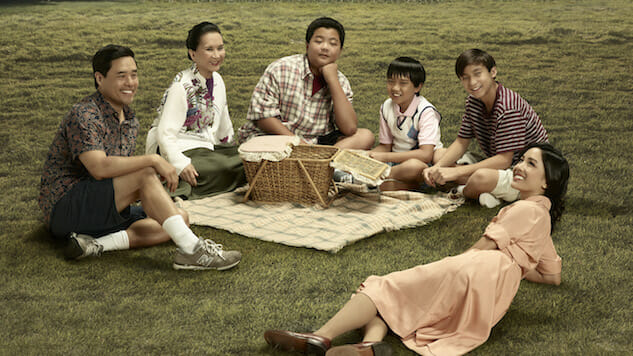 ABC leaves no stone unturned.
As Fresh Off the Boat begrudgingly (at least if you ask Constance Wu) heads into its sixth season, the network has pushed a potential spinoff of the long-running ABC comedy series into the early stages of development, per Deadline.
Though further details of the forthcoming project have yet to be announced, Deadline reports the forthcoming project will be penned by the original series' writer-producer Rachna Fruchbom. Good news for Wu—looks like the spinoff will feature a different immigrant family at its center, likely one from a different country.
Executive producers Jake Kasdan and Melvin Mar are also expected to lend their helping hands to the project.
Seeing that the series has yet to be pitched to ABC, it'll likely be a while before the ball gets rolling on its production, but something tells us the network prioritizes greenlighting spinoffs of their original family comedies: It's not like the network is already running three original content spinoffs, anyway (cough, mixed-ish, Schooled, that one Roseanne sequel, cough).
Stay tuned for further updates on the project's development.