Join Us in Overanalyzing HBO's Photos From the Next Game of Thrones Episode
Photo by Helen Sloan/HBO
TV
News
Game of Thrones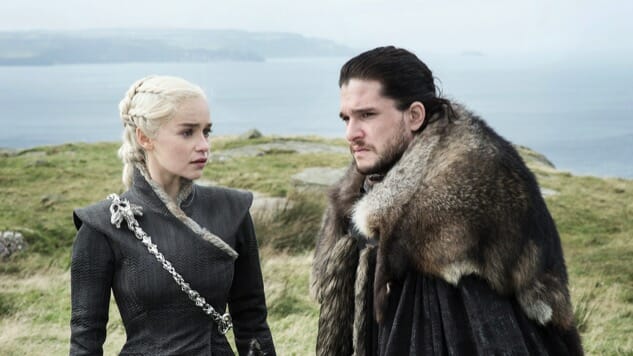 Whether you love or hate HBO's juggernaut fantasy series, one thing is undeniable: Game of Thrones is not much longer for our TV screens. The series is currently airing its seventh season—in which only three episodes remain—and will then end with a six-episode eighth season. Our point: Unless you're celebrating GoT's coming conclusion because you don't watch it and you're sick of hearing about it, you'll want to savor every last frame, because this show is on its way out.
If you're still with us, you'll want to see HBO's newly released batch of preview photos for season seven's fifth episode, the title of which has been revealed to be "Eastwatch." This is important.
Judging by that title, as critical as what we do see here is what we don't see: the Wall, the White Walkers or anything involving the North. This is potentially quite telling: Since season seven began, it's been hinted that the White Walkers will begin their assault on Westeros at Eastwatch-by-the-Sea, the seaside fortress on the Wall's eastern end, currently defended only by Tormund Giantsbane and his wildling soldiers. It's not unreasonable to expect this week's episode to bring an epic, snowbound battle between the living and the dead, on the level of a "Hardhome." We just hope Tormund makes it out alive. Scroll down for more on what we do see.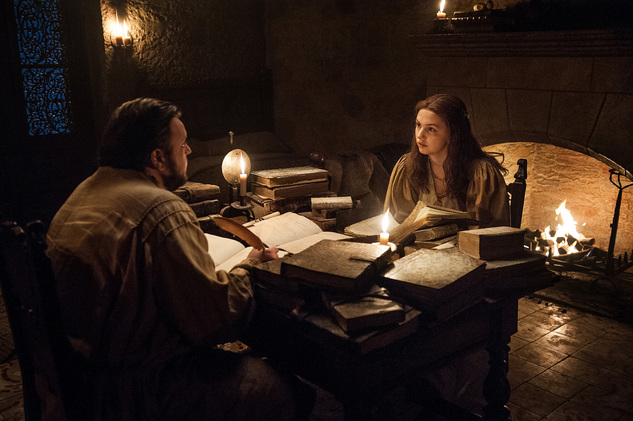 (Photo by Helen Sloan/HBO)
We don't get much from this shot of Sam and Gilly, although judging by Sam's dragonglass discovery in the season seven premiere, there may be potentially world-saving information in them there pages. Keep hitting the books, you two.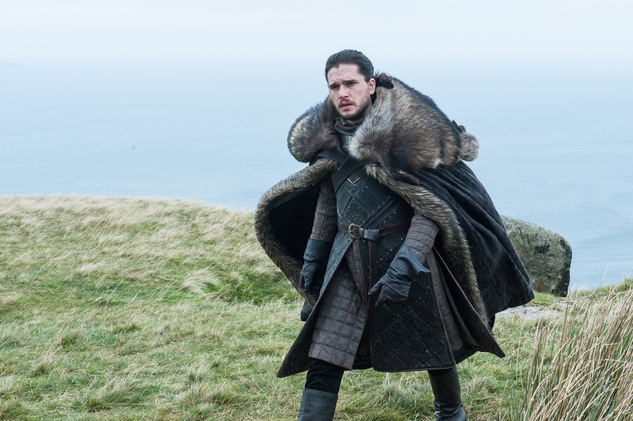 (Photo by Helen Sloan/HBO)
Now here's a shocker: Jon Snow brooding! It seems he's still at Dragonstone, though if our Eastwatch attack theory proves true, he surely won't be sticking around there much longer.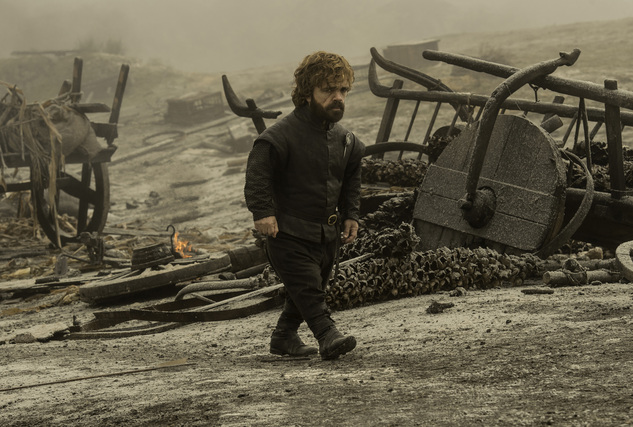 (Photo by Macall B. Polay/HBO)
Tyrion is not a happy camper here, prowling the aftermath of Daenerys and Drogon's attack on the Lannister loot train. Is the Imp having second thoughts about becoming Dany's Hand?
(Photo by Macall B. Polay/HBO)
Tyrion and Daenerys look awfully serious here. Our guess? They're saying goodbye to Jon Snow, who may need to finally bend the knee before shoving off and heading north from Dragonstone.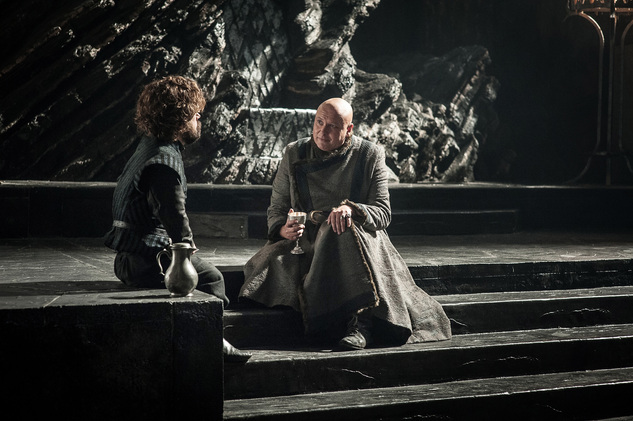 (Photo by Helen Sloan/HBO)
Look at that look on Varys' face. What's he scheming? Daenerys' interrogation of the shifty spymaster in episode one looms larger now—perhaps she was right not to trust him.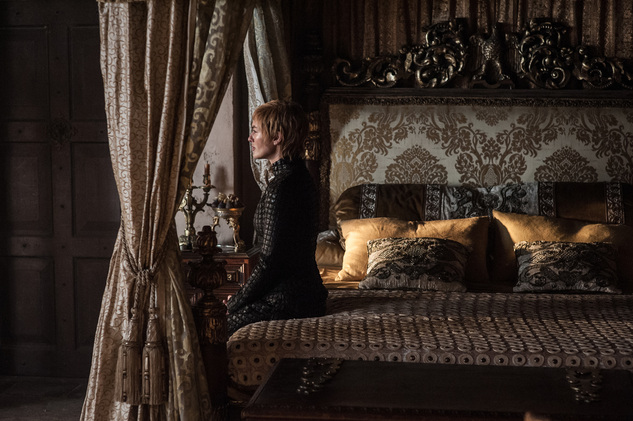 (Photo by Helen Sloan/HBO)
It's hard to tell, but it appears as if Cersei is not enjoying her stay in this Trump hotel.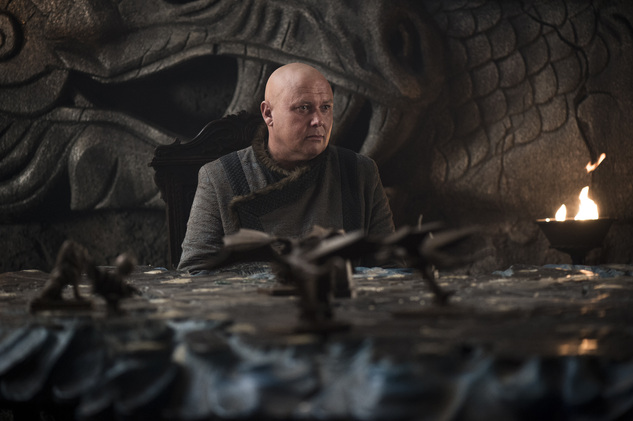 (Photo by Helen Sloan/HBO)
Varys looks even sneakier here! "I'll betray you" might as well be scrawled across his forehead.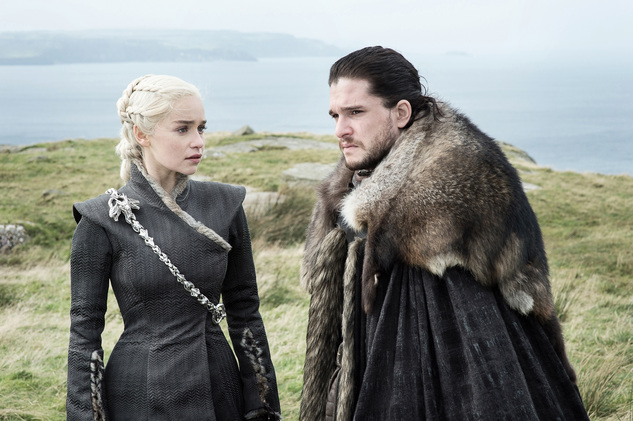 (Photo by Helen Sloan/HBO)
This shot of GoT's two most photogenic humans is a good note for us to end on.
"Eastwatch" airs on HBO this Sunday, Aug. 13, at 9 p.m. EDT. Preview the episode here.