Spectrum's L.A.'s Finest Renewed for a Second Season
Photo by Carlos Alvarez/Getty
TV
News
L.A.'s Finest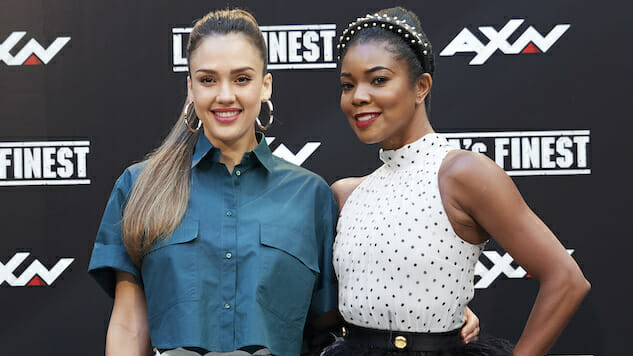 The first original series for the Charter Communications cable provider, L.A.'s Finest has been renewed for a second season on Spectrum Cable, according to Variety.
The show, starring Jessica Alba and Gabrielle Union, takes place in the Bad Boys universe and sees Union as a police detective who relocates to Los Angeles and creates a partnership with Alba. Union previously portrayed her character in the 2003 blockbuster Bad Boys II.
The 13-episode first season hasn't necessarily received favorable reviews by critics and had a major on-set accident in its production. In February, showrunners Brandon Margolis and Brandon Sonnier were involved in an accident with a stunt car and metal shipping container. The accident resulted in both of them being brought to the hospital and Sonnier had to have his leg amputated below the knee.
"We're thrilled L.A.'s Finest has resonated with our subscribers in such a major way. When I first saw the pilot—a show about two strong women learning to trust and support each other and still getting into plenty of trouble—I knew I'd follow them anywhere," Katherine Pope, head of Spectrum Originals, said via Variety. "Kudos to Gabrielle and Jessica, as stars and executive producers, along with creators Brandon Sonnier and Brandon Margolis and everyone else involved, for helping us launch our first original series and making the decision to greenlight a second season incredibly easy."