Lena Dunham Will Direct HBO Series About Investment Banking
Noam Galai/Getty
TV
News
Lena Dunham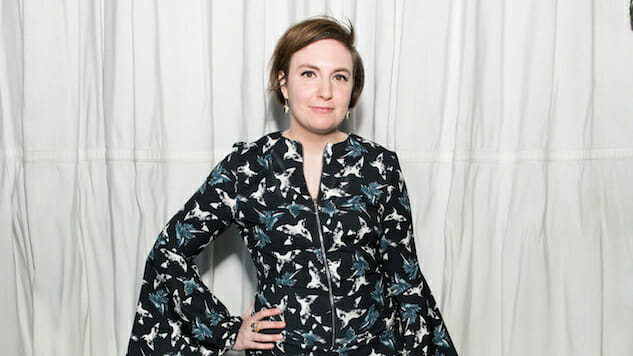 Lena Dunham is set to direct and executive produce a miniseries about investment banking for HBO. Well, sort of.
Titled Industry, the series follows a group of twenty-somethings trying to break into the world of international finance by weaseling their way into positions at a top investment bank in London and, you know, taking a lot of drugs.
Dunham will direct all eight episodes of the miniseries, marking the actress's first return to the network after parting ways with her longtime Girls and Camping producing partner Jenni Konner.
With British indie production company Bad Wolf spearheading the project, the series was created and scripted by newcomers Konrad Kay and Mickey Down, whose personal experiences in high finance served as inspiration for the plotline. This is the duo's first television credit, who attracted the attention of Bad Wolf after debuting their feature film Gregor at the British Independent Film Awards in 2014.
"The scripts for Industry have an energy and direction that comes from their first-hand experience of the trading floor and their ear for sharp dialogue immediately captured our attention," Bad Wolf's founder Jane Tranter said of the production. "We're excited to be making their first TV drama series with HBO — who are never afraid to make bold decisions and support new talent."
Dunham, Kay, Down, Tranter, Lachlan MacKinnon and Ryan Rasmussen are set to executive produce.
Dunham, who previously reared her directorial head in 2010's Tiny Furniture and numerous episodes of Girls, will not appear in the series.
Stay tuned for further updates on the project (and if Dunham changes her mind about making a guest appearance).