Mark Ruffalo Is Reportedly Being Considered for HBO's Parasite Limited Series
Photos courtesy of NEON + CJ Entertainment, Ben Gabbe/Getty
TV
News
Mark Ruffalo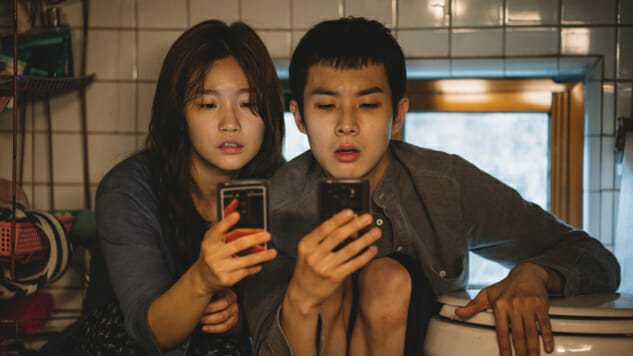 It can't be overstated how important and riveting the Parasite sweep at the 92nd Academy Awards was—but believe it or not, the Parasite story is only going to grow. Oscar-nominated actor Mark Ruffalo is currently being eyed to play a series lead on the HBO show, according to Collider.
This isn't to say that Ruffalo is a set cast member on the show, or that he's even in talks for it, only that there has been word that explicit interest has been shown for Ruffalo to join the cast, according to Collider sources.
"The HBO limited series inspired by Parasite is in the early stages of development, and to speculate on any characters or casting is wildly premature," said HBO in a statement to Collider.
The details of the forthcoming HBO adaptation are scarce—some of the known details are that it will run for five or six episodes, director Bong Joon-Ho will team up with Vice director Adam McKay, and that unresolved plot details from the original film will be further unraveled in the show.
The show probably won't begin filming until at least a year from now, as McKay is booked and Bong is desperate to go home to South Korea for some well-deserved rest. However, anticipation will likely remain high for the HBO series after a staggering set of wins at the Oscars for director Bong and Parasite.