Watch the Eerie Trailer for David Fincher's Netflix Series Mindhunter
Images via Netflix/YouTube
TV
Video
Mindhunter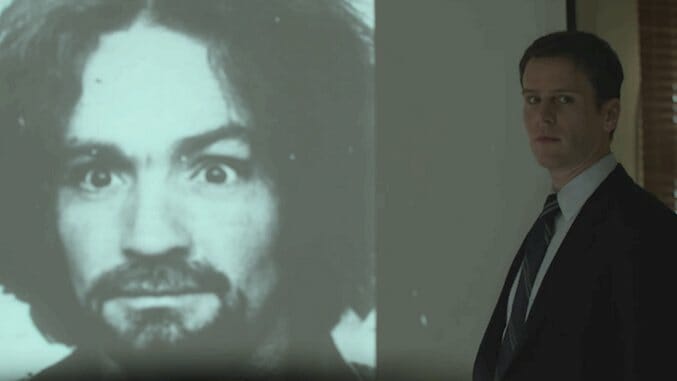 David Fincher's aesthetic is all over the unnerving first trailer for the new Netflix series Mindhunter.
The story, which follows two FBI agents who try to get into the minds of serial killers to figure out what makes them tick, gets its inspiration from a 1996 nonfiction crime memoir. And yes, the trailer looks as creepy as it sounds. Tension is high in every scene as the agents try to find ways to "get ahead of crazy."
Fincher is executive producing the series alongside Charlize Theron. He also directed the first three episodes of the season, adding to his repertoire of chilling crime dramas.
Mindhunter launches on Oct. 13—watch the full trailer above, and revisit the equally Fincher-esque first teaser here.