Hulu Debuts Trailer for Mindy Kaling's Rom-Com Four Weddings and a Funeral
Image via Hulu
TV
News
Mindy Kaling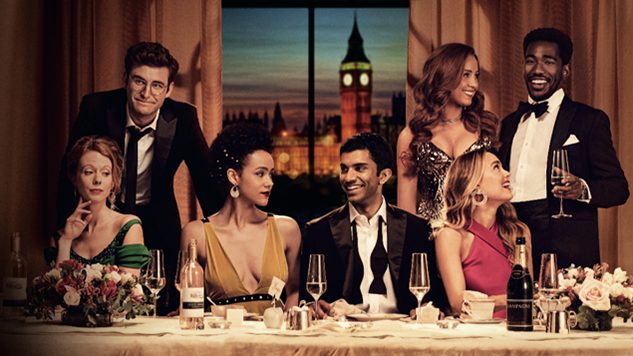 Mindy Kaling, who once played a rom-com devotee on The Mindy Project, is now a rom-com power player herself with the upcoming release of her Hulu miniseries Four Weddings and a Funeral. The show, a loose reimagining of the 1994 original, keeps only its predecessor's scaffolding (four weddings, a funeral), and otherwise has an entirely new story and characters.
The series focuses on Maya (Nathalie Emmanuel), an ambitious young political staffer who leaves the stress of her job in New York to catch up with her college friends in London. Surprise, surprise: Not all is as it seems, and Maya is sucked into her friend's romantic trials and tribulations, and soon finds herself having some of her own.
Her love interest is played by fresh face Nikesh Patel, who is described as "Ryan Gosling dipped in caramel." That might be giving Gosling a bit too much credit; only Patel has cheekbones that could cut glass.
The series is written by Matt Warburton, of Simpsons fame, and Kaling herself.
The cast also includes Zoe Boyle, Guz Khan, Sophia La Porta, Harish Patel, John Reynolds, Rebecca Rittenhouse and Brandon Mychal Smith.
Four Weddings and a Funeral is set to premiere July 31 on Hulu. Watch the trailer below.