After a Mid-Production Renewal Reversal, Minx Finds New Home at Starz
Photo Courtesy of HBO Max
TV
News
minx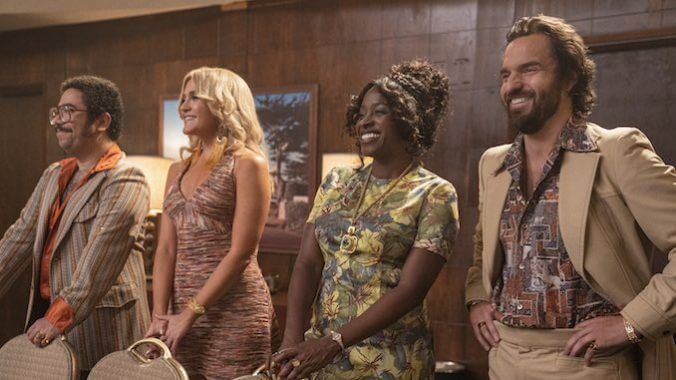 In the age of streaming's inevitable crumble, thank the heavens for cable. Exactly a month to the day after HBO Max announced the reversal of 2022 hit Minx, premium cable channel Starz has announced that the show's nearly-completed second season will join its line-up alongside the first season of the show, as rights for both seasons were secured from HBO Max.
In an age of #Save[Insert Canceled Show Here], this rare pick-up marks a win for TV fans as more and more series find themselves taken down by streaming's unforgiving ax. The move to Starz for Minx is a natural progression, as Starz's parent company Lionsgate produced the series for HBO Max, and are now folding it into their own television strategy. The move from streaming to premium cable is a notable one, considering the various stipulations surrounding the ability to "save" a series from cancellation among the numerous streamers (Netflix's contracts forbid their series from airing on another streamer for two or three years after cancellation, for example), but with Warner Bros. Discovery's extreme cost-cutting measures (paired with their just-announced price increase), it's unlikely that the streamer stood in the way of a sale for the series.
As mentioned, production on the second season was nearly complete, so it likely won't be long before Minx finds an air date on Starz, potentially even for sometime later this year.
Minx stars Ophelia Lovibond as Joyce, a feminist in the '70s who teams up with Jake Johnson's porn publisher Doug to create the first female-aimed erotic magazine. Ellen Rappaport acts as showrunner and executive producer alongside executive producers Paul Feig, Dan Magnante, Ben Karlin, and Rachel Lee Goldenberg, with Johnson acting as a co-executive producer.
---
For all the latest TV news, reviews, lists and features, follow @Paste_TV.