New Adaptation of Dracula Coming to Netflix from Sherlock Co-Creators
Photo by Eamonn M. McCormack/Getty
TV
News
Netflix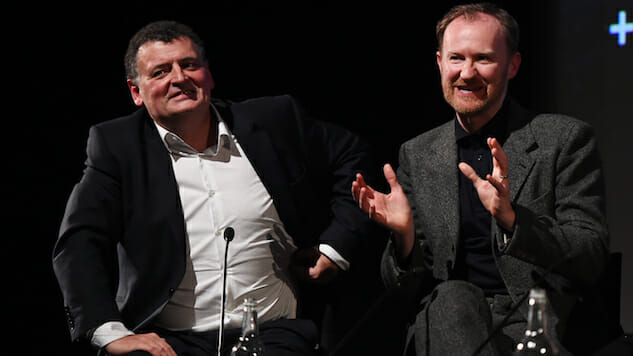 Count Dracula is coming to Netflix, thanks to a partnership between the streaming giant and the U.K.'s BBC One.
Though whispers of a new adaptation of Bram Stroker's Victorian blood-sucker date back to 2017, Netflix and BBC One have finally ordered it to life. The miniseries will consist of three 90-minute installments, and will be written by Steve Moffat and Mark Gatiss—both of whom have already achieved major success with BBC through their work on Sherlock.
"There have always been stories about great evil," said Moffatt and Gatiss in a statement. "What's special about Dracula is that Bram Stoker gave evil its own hero."
Set in 1897, the new show will follow the Transylvanian count as he sets his sights on Victorian London, wreaking havoc the way only a "vampire who made evil sexy" can.
"Steven and Mark's ingenious vision for Dracula is as clever as it is chilling. In their talented hands the fans will experience the power of Bram Stoker's creation as if completely anew," said Piers Wenger, Controller of BBC Drama, in a statement. "We are thrilled to be collaborating with them and the brilliant team at Hartswood on yet another iconic British series."
The series will premiere on BBC One in the U.K. and Ireland, and on Netflix everywhere else. In addition to writing, Moffatt and Gatiss will serve as executive producers under the Hartswood Films umbrella, along with Sue Vertue. Ben Irving and Larry Tanz have also signed on as producers, under BBC and Netflix, respectively.
Information regarding casting and a premiere date has not yet been announced.