Netflix Picks up Madam C.J. Walker, Limited Series Starring Octavia Spencer
Photo by Frazer Harrison/Getty
TV
News
Octavia Spencer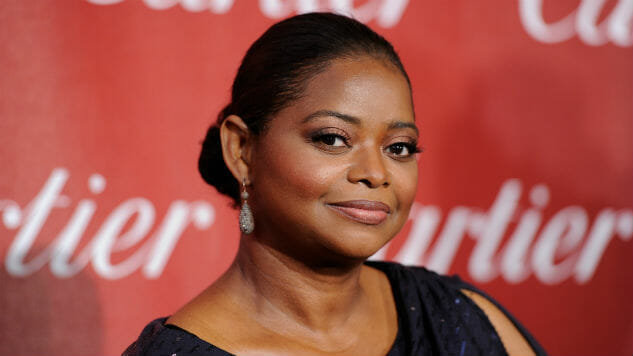 Octavia Spencer will star in Madam C.J. Walker, a new limited series about America's first black female self-made millionaire.
As Variety reports, Netflix picked up the eight-part series, set to be adapted from A'Lelia Bundles' biography On Her Own Ground. In addition to her role as the show's title character, Spencer will executive produce the series in partnership with LeBron James.
Born Sarah Breedlove in 1867 in Louisiana, Walker was the daughter of slaves. After being orphaned at 7, married at 14 and widowed at 20, Walker worked as a laundress for the next 20 years, until she began to learn about hair care from her older brothers, who worked as barbers in St. Louis. Like many black women of the era, Walker suffered from a range of scalp problems caused by the harsh chemicals—including lye—used in haircare products of the time. As a result, Walker started her own line of haircare products at 37, eventually establishing a factory, hair salon, beauty school and laboratory to improve the quality of her products, all of which were staffed predominantly by women. At her death at 51, Walker was the wealthiest African-American woman in America.
Spencer is a three-time Oscar nominee, winning one for her role in 2012's The Help. She is currently tied with Viola Davis as the most-nominated African-American actress ever.
No other cast members have been announced as of yet, but check back for further updates on Madam C.J. Walker as pre-production continues.