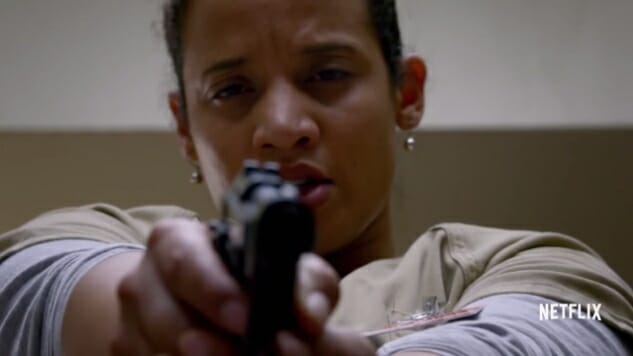 Netflix has announced that Orange is the New Black's fifth season will become available on the streaming platform come June 9.
A short teaser for the forthcoming 13 episodes was also released, though there's not much new footage to see. We get a brief glimpse at the tense standoff that capped off the previous season in a surprise cliffhanger. The new season will supposedly take place over the course of three consecutive days, directly in the aftermath of the tragic event that led to season four's shocking ending.
Last year, Netflix renewed Jenji Kohan's (Weeds) prison-set comedy-drama for seasons five, six and seven simultaneously. The company says the program is their most-watched original show.
Assuming you're all caught up (or if you don't mind minor spoilers), go ahead and check out the brief teaser above.