Paste's Power Rankings: The 10 Best Shows on TV Right Now
Week of 3/4/2019
Header photo: ABC/Eric McCandless
TV
Lists
power rankings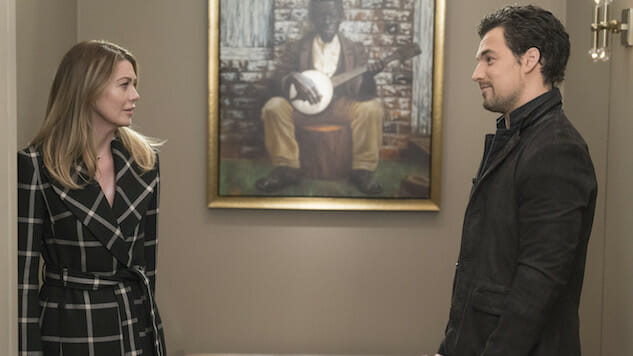 Happy Mardi Gras (from our New Orleans-based TV editor), and happy ordinary Tuesday from the rest of us! It's not just the start of Lent, either: With the passage of the Oscars, it is officially Emmy Season, although the heavy hitters (Killing Eve, Veep, Game of Thrones) won't begin their new seasons for a few weeks. In the meantime, enjoy a Paste Power Rankings chock full of new titles: Five of this week's top six did not appear on last week's list. It's a day to indulge, right?
The rules for this list are simple: Any series on TV qualifies, whether it's a comedy, drama, news program, animated series, variety show or sports event. It can be on a network, basic cable, premium channel, Netflix, Amazon, Hulu, YouTube or whatever you can stream on your smart TV, as long as a new episode was made available the previous week—or, in the case of shows released all at once, it has to have been released within the previous six weeks.
The voting panel is comprised of Paste editors and TV writers with a pretty broad range of tastes. We're merciless: a bad episode can knock you right off this list, as much good TV is available right now.
10. One Day at a Time
Network: Netflix
Last Week's Ranking: 7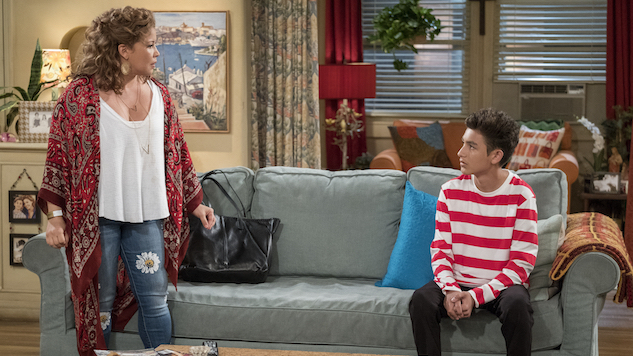 I promised myself I would savor the third season of One Day at a Time. That I would space out watching the 13 episodes, treasuring each one. I would relish how each precious half-hour was simultaneously timeless and cutting edge. I would marvel at the series' ability to be quietly groundbreaking. I would reflect on how it made Cuban culture at once unique and intimately relatable.
Instead, I devoured it. The series is so excellent and so compulsively watchable I couldn't help myself. It's like that old commercial for Lay's potato chips: "Betcha you can't watch just one." In a seemingly impossible feat, the third season of this cherished comedy is even better than the two that preceded it—and the two that preceded it were pretty awesome. For its third outing, the series goes deeper on the challenges of modern parenting, addiction struggles, and living with anxiety and depression. It explores with great nuance what makes a family. It is pioneering in its ability to treat Elena's (Isabella Gomez) same-sex relationship as a high-school first love, with all the drama and issues that accompany that regardless of gender. Justina Machado and Rita Moreno are, of course, reliably fantastic as the mother/daughter matriarchs of the family, but the season really gives Todd Grinnell, as handyman/landlord Schneider, a chance to shine. Alex (a terrific Marcel Ruiz) also gets a complex storyline, which is honest in its admission that adolescent issues aren't easily solved. Now I'm off to watch the third season again. ¡Dale One Day at a Time, dale! —Amy Amatangelo (Photo: Ali Goldstein/Netflix)
9. Good Trouble
Network: Freeform
Last Week's Ranking: Not ranked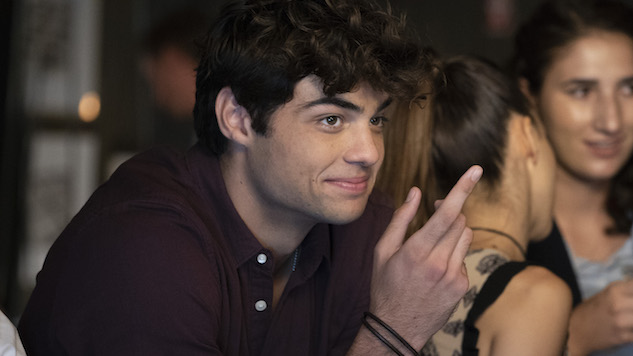 There was a certain amount of giving the people what they want in "Byte Club," which featured the return of Noah Centineo as Callie (Maia Michell) and Mariana's (Cierra Ramirez) brother, Jesus. After all, the first shot showed Centineo shirtless and in bed, probably exactly where people want to see the To All the Boys I've Loved Before heartthrob. But the episode delved deep into the sexism Mariana faces at work. She forms a "byte club" with all her tech firm's female employees, where they strategize how to get the attention and respect of their male colleagues. "How does you baking brownies and thanking someone for stealing your idea count as a victory?" Jesus wonders. It's exactly the kind of episode which exemplifies why this Freeform series is so terrific—Good Trouble deftly explores issues of our day in organic ways while never offering up easy, patronizing solutions to complex problems. More than halfway through its debut season, Good Trouble remains a delight. —Amy Amatangelo (Photo: Freeform/Richard Cartwright)
8. The Umbrella Academy
Network: Netflix
Last Week's Ranking: 5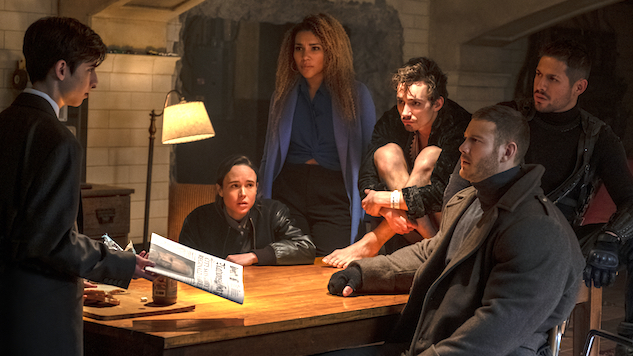 As a fan of Gerard Way and Gabriel Bá's comic book, I was a little skeptical of Netflix's adaptation of The Umbrella Academy. I assumed it'd flatten out the comic's esoteric edges in an attempt to make it more like other superhero shows. The first episode almost immediately calms those fears, though, revealing a series as weird and idiosyncratic as the comic. Imagine if Wes Anderson directed a Grant Morrison adaptation, complete with a mansion-spanning sad-superhero dance break to Tiffany's "I Think We're Alone Now." If that's not your cup of coffee, maybe find something else to stream. —Garrett Martin (Photo: Christos Kalohoridis/Netflix)
7. Lorena
Network: Amazon Prime Video
Last Week's Ranking: 3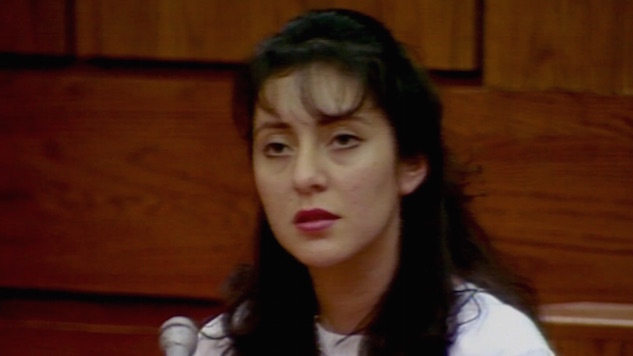 "The p-word," to quote John Wayne Bobbitt's urologist (of all people), is a microcosm of the case, itself a microcosm of its cultural moment. The discomfort journalists, police officers, attorneys, and, yes, doctors evince in the series, faced with the very word "penis," anatomizes the political atmosphere in which the Bobbitts grabbed hold of the American imagination—and, indeed, our own. By the midpoint of the first episode, Lorena laces together patriarchal mores, the media circus, and the limits of the law into a damning portrait of a nation so ill-equipped to deal with the substance of the case that it turned instead to the adolescent humor of Saturday Night Live, David Letterman, and Robin Williams. In an archival clip from Jenny Jones, John Wayne's brother, Todd Biro, claims that he'd have killed Lorena if he'd had the chance, and the camera captures a man in the audience, applauding vigorously, as the woman seated directly in front of him stares into the distance, bemused. Cut to: Surgeon General C. Everett Koop calling violence against women "an overwhelming moral, economic, and public health burden." Cut to: Anita Hill testifying against Supreme Court nominee Clarence Thomas. Cut to: the acquittal of political scion William Kennedy Smith in a highly publicized Palm Beach rape case, and, around the same time, the explosion of the Tailhook scandal, in which more than 100 Navy and Marine Corps officers were accused of committing sexual assaults during a four-day conference in Las Vegas. Down to multiple on-camera interviews, with the Bobbitts' neighbors and others, in which the subjects describe their personal encounters with domestic violence, Lorena picks at the scab of "sensational" stories and finds a raw and bloody scourge. —Matt Brennan (Photo: Amazon Prime Video)
6. Workin' Moms
Network: Netflix
Last Week's Ranking: Not ranked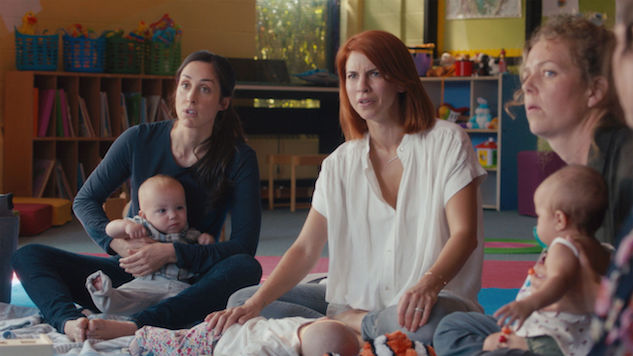 Workin' Moms, a Canadian sitcom created by and starring Catherine Reitman is about a group of mothers (some very new, some experienced) and their various issues and hurdles as, well, working moms. These women—Kate (Reitman), Anne (Dani Kind), Jenny (Jessalyn Wanlim), and Frankie (Juno Rinaldi) are the series regulars—come together in a "mommy and me" group led by the eccentric and oft-ignored Val (Sarah McVie), nearing the end of their maternity leave and ready to get back to work. But you don't need to be a mother to relate to Workin' Moms: The series asks the eternal bullshit question, "Can women have it all?," but it does so to address why the question is bullshit in the first place. In fact, instead of being about women's rage, the series is specifically about the mountains of bullshit women wade through every day. In effect, Workin' Moms is the honest version of Bad Moms: It's not that the moms in Workin' Moms no longer give any fucks, but it features a freeing, cathartic sense of nonconformity. —LaToya Ferguson (Photo: CBC via Netflix)
5. Brooklyn Nine-Nine
Network: FOX
Last Week's Ranking: Not ranked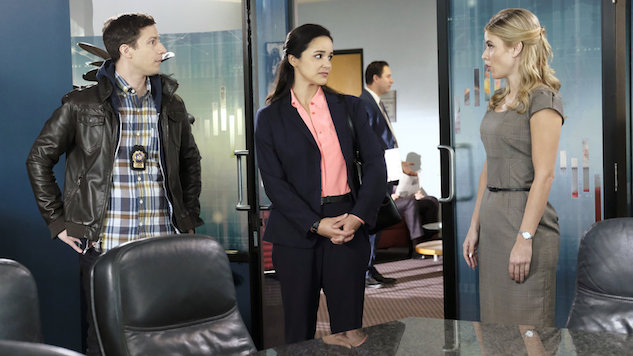 As long as Brooklyn Nine-Nine is airing new episodes, it will always be in contention for this list, but last week's outing, "He Said, She Said," had several bonus factors working in its favor: One, it came on the heels of the official announcement that NBC had picked the series up for a seventh season; two, it was directed by Stephanie Beatriz; three, it was the first episode in which the series—already more socially aware than just most other sitcoms on television—took a #MeToo-type sexual assault case on directly. And, as can always be expected from the Nine-Nine, it handled a topic too often bungled by television with extreme care.
Like the hot-button issue episode "Moo Moo" before it, "He Said, She Said" gives a single pair of characters the greatest focus—here, mostly Amy (Melissa Fumero) and Jake (Andy Samberg), with Jake tagging out to give Rosa (Beatriz) the floor whenever necessary—allowing them a kind of intimacy with which to work through the tenderest parts of the issue at hand, while relegating the rest of squad either to a pure comedy B-story (here, the return of Holt's glory-days nemesis, the now-elderly Disco Strangler) or off-camera entirely (sorry/not sorry, Hitchcock). Like all of the show's more serious outings, "He Said, She Said" also manages to be deeply funny without ever mocking the pain of the characters who are most marginalized and/or hurt. In this episode, much of that funny comes from guest star Briga Heelan (of Great News renown), who plays Keri, a finance gal attempted assault victim/retaliatory penis breaker, with such deadpan seriousness that every line is a treasure. (Although, obviously, her response to Jake self-correcting his enthusiasm at DuckTales—"No. You can never watch too much DuckTales. It's my dream to have a gold coin pool"—is the best line of them all.)
"He Said, She Said" isn't a perfect episode—Holt shouting "You're lying! You've succumbed to his groovy voodoo!" at a battered female prison van driver is a weirdly bad look, in this specific context, even if he turns out ot have been correct—but so much about it is thoughtful and human and so very far beyond a simple "issues episode" that it's hard to hold the tiny flaws against it. As Rosa notes at the end, "Two steps forward, one step back, is still one step forward." —Alexis Gunderson (Photo: Trae Patton/NBC)
4. Better Things
Network: FX
Last Week's Ranking: Ineligible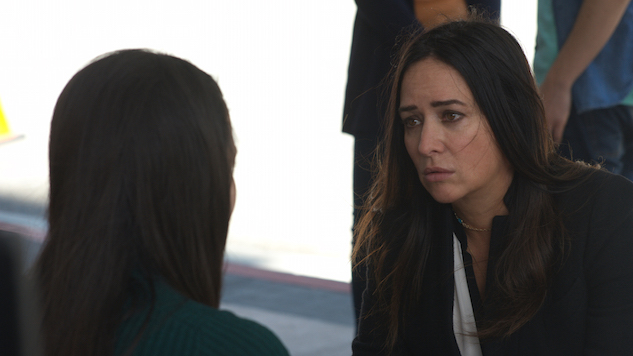 In Season Three, absent Adlon's former writing partner and series co-creator Louis C.K.—with whom Adlon cut ties, calling his actions "abhorrent," after he confirmed multiple allegations of sexual misconduct in 2017—Better Things, always warmer and more capacious than Louie, now one-ups its predecessor for daring, too. Where Louie garnered praise in its later seasons for aping the serial storytelling of "prestige" TV (see: "Elevator" Parts 1-6), the easygoing brilliance of Better Things stems from interest in pushing the form in the opposite direction. As evidenced by the season premiere, "Chicago," in which Sam Fox (Adlon) drops her eldest daughter, Max (Mikey Madison), off at college, the series is "episodic" in the fullest sense, from week to week and within each installment, pausing only long enough on a scenario to suggest its essence. After the term's Greek root, eisodos, it offer a way into discrete moments, interactions, decisions, moods, though it never promises a way out: To be truly "episodic" is to admit that vanishingly few of the happenings from which we weave stories feature a clear beginning and end, that life is lived in medias res. When Sam chases after Max for her "big life This Is Us milestone moment goodbye hug," it's not so Adlon can swipe at This Is Us, or even the trope itself. It is, rather, a ruefully funny admission that no real-life goodbye will ever be as satisfying as the fictions we see on TV. —Matt Brennan (Photo: Suzanne Tenner/FX)
3. Documentary Now!
Network: IFC
Last Week's Ranking: 2

"Original Cast Album: Co-op" works so exceptionally well as a musical satire in its own right—imagining numbers about neglectful supers, erotic art and, in a gag worthy of Crazy Ex-Girlfriend, a cocaine-fueled "Holiday Party"—that you don't have to know the first thing about its inspiration, D.A. Pennebaker's 1970 film, Original Cast Album: Company, to enjoy it. Still, for all its success capturing the ups and downs of life on Broadway in hilarious microcosm, from the deflating experience of reading reviews to nailing a note on the 27th take, the episode is pure bliss for fans of Company composer Stephen Sondheim (played here by the terrific, floridly sideburned John Mulaney, as Co-op's Simon Sawyer). The highlight? Paula Pell's take on Elaine Stritch's famed performance of "The Ladies Who Lunch." Legends stanning legends: That's the Documentary Now! way. —Matt Brennan (Photo: IFC)
2. Grey's Anatomy
Network: ABC
Last Week's Ranking: Not ranked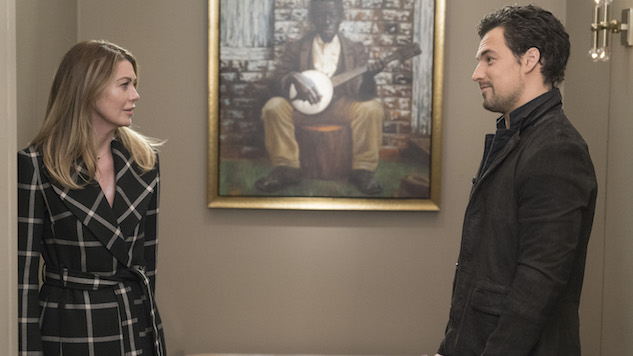 Grey's Anatomy celebrated becoming the longest-running primetime medical drama of all time by… having an episode where no medicine was practiced at all. The series' 332nd episode, which propelled the series past ER in the TV history books, instead featured a party for Catherine (Debbie Allen). It is, of course, the show's romantic entanglements, interpersonal drama, and larger-than-life plot twists—amid cutting-edge surgeries and major medical crises—that are its trademark. It's the reason the series is still going strong 15 seasons in (Grey's was Thursday's number one show among adults in the coveted 18-49 demographic). So, no, there weren't any inside jokes or poignant moments involving all four of the remaining original cast members. But "We Didn't Start the Fire" exemplified why Grey's Anatomy will be remembered long after it puts down its scalpel for the last time. —Amy Amatangelo (Photo: ABC/Eric McCandless)
1. Leaving Neverland
Network: HBO
Last Week's Ranking: Ineligible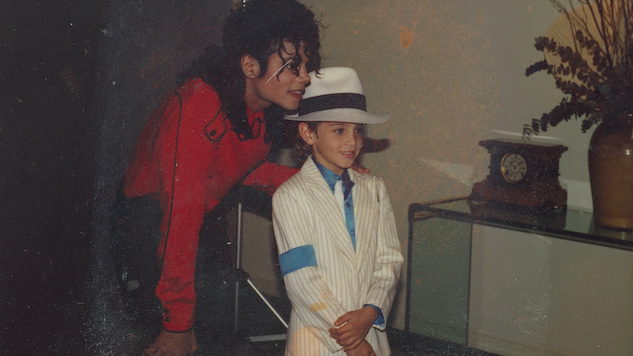 The engine of Leaving Neverland is emotion, and empathy. It's not journalistic in the slightest, there is no effort to rebut or present alternative views. There are simply the methodically spooled out and disturbingly graphic stories of two men, now 36 and 40, who were seduced by Michael Jackson as children. Critics who claim this is a posthumous trial in the court of public opinion are entitled to their view, but for my money they're missing the point, because Leaving Neverland isn't a posthumous trial. It's a memoir. This will sound weird, but I'm serious: It's not about Michael Jackson. It's about James Safechuck and Wade Robson and what happened to them and to their families when a man entered their lives and wreaked havoc. It happened to have been the same man and that man happened to be a pop music god, but this is not Michael Jackson's story. It's James Safechuck's and Wade Robson's. It doesn't pretend or purport to be otherwise. —Amy Glynn (Photo: HBO)