The Walking Dead Season Eight Premiere Date Announced, Key Art Revealed
Images via AMC, John Sciulli/Getty
TV
News
The Walking Dead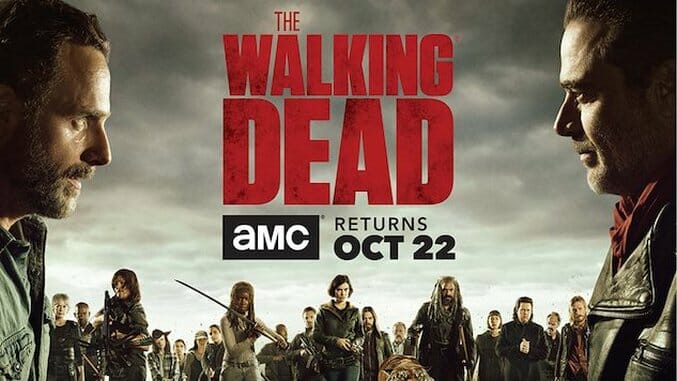 AMC has revealed the eighth season premiere date, Oct. 22, for its juggernaut zombie drama, The Walking Dead. The organization also shared some special Comic Con artwork for The Walking Dead, as well as for Fear the Walking Dead. The Comic Con artwork for the former reveals its premiere date.
The eighth season premiere will mark the series' 100th episode. Additionally, AMC will be at the Martin Luther King Jr. Recreation Center in San Diego for the remainder of the week. Interactive experiences for fans will be available at the park today through Saturday, from 1 p.m. to 10 p.m. EDT. These experiences will be available on Sunday, too, from 1 p.m. to 7 p.m. EDT.
Recently, Walking Dead stuntman John Bernecker died after an accident on set. It is unknown how AMC will address the tragedy at the event in San Diego this week.
See the key art for The Walking Dead and Fear the Walking Dead below, and read our review of The Walking Dead's season seven finale here.
The Walking Dead Comic Con Art: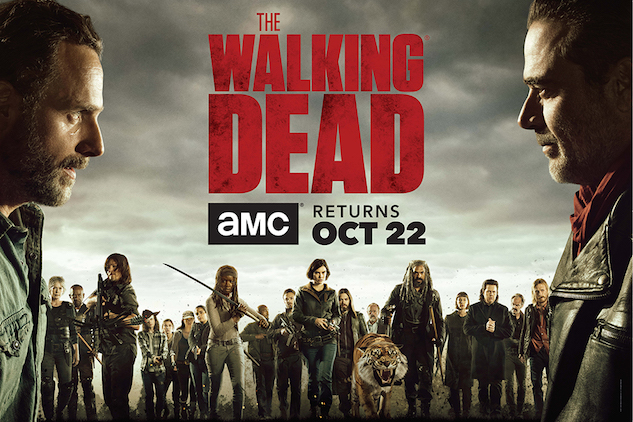 Fear the Walking Dead Comic Con Art: