Ingrid Michaelson: Be OK
[Cabin 24]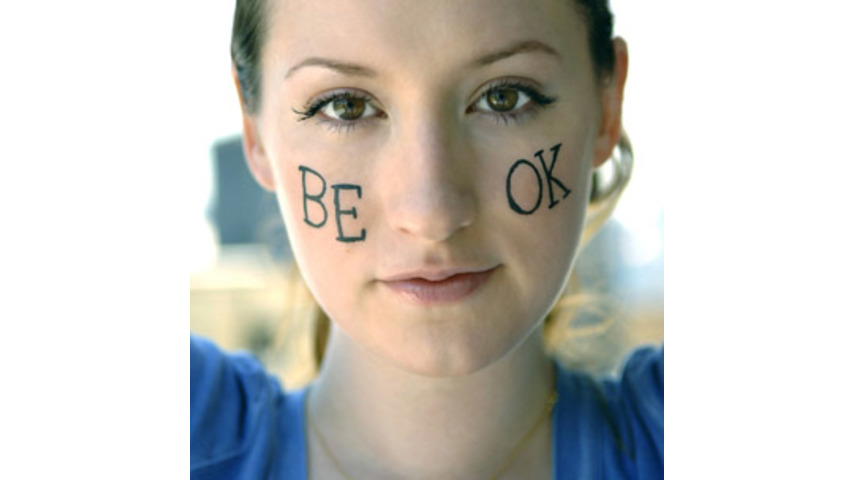 Hotel Café alum proves staying power

In two short years, Ingrid Michaelson rose from relative obscurity to the forefront of independent music, eschewing a record deal in favor of MySpace, licensing deals, and other homegrown promotional tactics. Occasional gigs at the Hotel Café helped increase her following on the West coast, nearly 3,000 miles away from her native Staten Island, while spots on Grey's Anatomy and One Tree Hill aired Michaelson's piano-fueled pop songs to a national TV audience.
Rather than capitalize on such appeal by issuing another traditional album, the songwriter instead returns with Be OK, a benefit project comprising cover songs, acoustic performances, live footage and several unreleased tracks. With proceeds going to cancer research, Be OK is more than a stopgap recording; it cements Michaelson's status as a conscientious musician whose chops are equaled by her worldview.
The title track mixes acoustic instruments with handclaps, while "Giving Up" and "Keep Breathing" spotlight the singer's talent for double-tracking her own harmonies. Finally, "The Chain" demonstrates Michaelson's flair for performing, a talent she honed at the Hotel Café before serving as the opening act for Jason Mraz and Dave Matthews Band. Taken from a show at Manhattan's Webster Hall, the track pits Michaelson's endearing alto against the harmonies of bandmates Allie Moss and Bess Rogers, eventually dissolving into a vocal round before concluding with the audience's applause. Girls and Boys (2007) may still be the definitive Ingrid Michaelson album, but Be OK proves her staying power.
Listen to Ingrid Michaelson's "The Chain" from Be OK:
Others Tagged With