Rosanne Cash: The List
[Manhattan Records]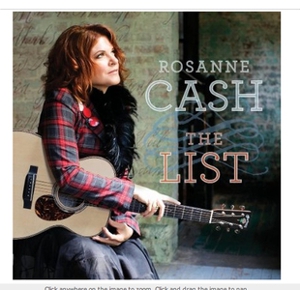 Rosanne Cash has always proven too
 unruly for mainstream country. Even on The List, a mix of early folk and modern country standards, she steers well clear of the genre's confines.
Cash wisely charts a bluesy course with sparse production on Jimmie Rodgers' "Miss the Mississippi and You," showcasing her full, honeyed voice. And she enlists welcome (albeit surprising) guests—Bruce Springsteen, Jeff Tweedy, Elvis Costello and Rufus Wainwright. Even Wainwright's nasally moans sound right at home alongside Cash's somber elegance on Merle Haggard's "Silver Wings." Although meant to honor
father Johnny's musical tastes,
The List
better serves as an exquisite reminder of Rosanne's own history of artistic rebelliousness.
Listen to Rosanne Cash's "Sea of Heartbreak (Ft. Bruce Springsteen)" from The List:
Others Tagged With