Thao with the Get Down Stay Down: Know Better Learn Faster
[Kill Rock Stars]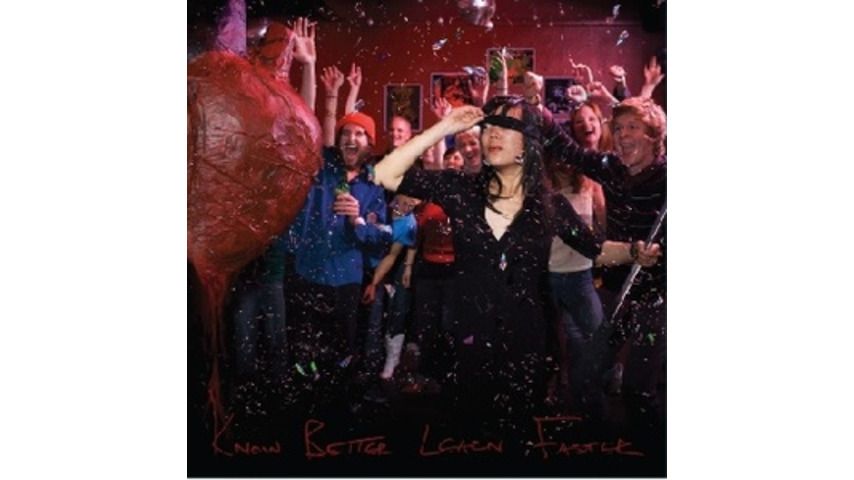 Watch Paste's video review of this album

here

.




--




The best revenge

It begins with a threat, bare and ominous. "If this is how you want it / Okay, okay," Thao Nguyen and a seething chorus of friends howl on the first track of her third LP, just before the song bursts into a cacophony of righteous hand claps bearing along the line's portentous fury. Repeated four times, each time it becomes more clear: This girl is pissed. And she has a posse. And whoever the guy is that sparked this collection of reeling post-breakup songs, he had better brace himself.


She's doing more than airing some unsuspecting ex's dirty laundry: Unleashing lyrics like "What am I, just a body in your bed? / Won't you reach for that body in your bed?" on the crippling "Body," Nguyen proves she hardly needs a clothesline to string up any fella that crosses her (and also that she acknowledges her own guilt in the matter). No, it's even more devastating—all those failures and regrets and sad, private moments made public in a magnificent musical catharsis.

Abetted by Tucker Martine's warm, piquant production, the songs swerve from the bouyant, jangly pop of "Cool Yourself" to the trembling lament of "But What of the Strangers," with its finger-picked guitar and shuddering organ. Nguyen's band and musical guests provide cavernous backing vocals throughout; Andrew Bird whistles and bows on the title track, and there's often a Stephen Malkmus tinge to her drawl and lilting electric guitar. But Know Better Learn Faster mostly sounds like a young artist coming into her own—in music and life and love.

On We Brave Bee Stings And All, her 2008 Kill Rock Stars debut, a less lovelorn Nguyen sang, "We don't dive, we cannonball / And we splash our eyes full of chemicals / Just so there's none left for little girls," and she's more than kept that promise here, throwing herself headlong into suffering for our benefit—and the payoff is glorious. This is how we want it.

Listen to Thao with the Get Down Stay Down on MySpace.

Others Tagged With