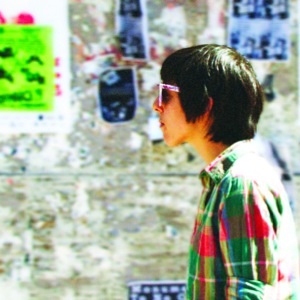 Director: Nathan Christ
Cinematographer: Robert L. Garza
Stars: Black Joe Lewis, Bill Baird, Ghostland Observatory, Cari Palazzolo
Studio/Running Time: Reversal Films, 90 mins.
Austin, Texas, shamelessly labels itself as the "Live Music Capital of the World", a moniker validated by annual events like SXSW and the Austin City Limits Music Festival, and the seemingly limitless number of live music venues about town. But unbeknownst to most outsiders, Austin continuously wages wars within those city limits, with music as its battleground. Echotone beautifully examines those battles by neither condemning nor sensationalizing but by letting the city speak through its inhabitants.
With striking imagery of Austin's upward rising skyline, the film follows some of the city's talented but struggling music makers, like Black Joe Lewis who we observe on his day job as he delivers seafood to local restaurants interspersed with his concert performances and rave reviews from the press. Then there's Bill Baird whose brief rub with fame as part of the Capitol Records band Sound Team led to naught. (Sound Team's last performance was at an ACL Music Festival.) Some of the musicians are just searching for recognition while Cari Palazzolo of Belaire discusses whether the licensing of one of her songs for a commercial is "selling out". These and other artists like Ghostland Observatory are included in an excellent soundtrack from the film.
The filmmakers also follow the skyscrapers, and its creators, as they deal with the demand for more downtown housing filled with residents who support those clubs where musicians play, musicians who struggle to financially get by. You can see the Catch 22 situation. In the ultimate irony, the Austin band Machine makes music from the recordings they sample at the high rises that are being built.
According to the film, echotone is the point where nature and civilization meet, a most fitting description of a town where the "monster" they call SXSW was born. For some citizens the civilization's late night music is more than just irritating, as footage from a city council meeting hilariously demonstrates: "I feel like I was being terrorized, like some terrorist had gotten into my bedroom at two o'clock in the morning."
The film doesn't necessarily provide answers, allowing the viewer to leave with his or her own opinions, and maybe even solutions. We clearly see the eternal struggle between the city's population boom and its longstanding role as a defender of live music. But instead of just hearing facts and dates, you leave Echotone with a true appreciation of these talented human beings. One telling fact is included, however, perhaps the most striking: 70% of Austin's working musicians make less than $15,000 per year from their music. It's not terrorism; it's just terribly sad.