Allo Darlin': Europe
[Slumberland]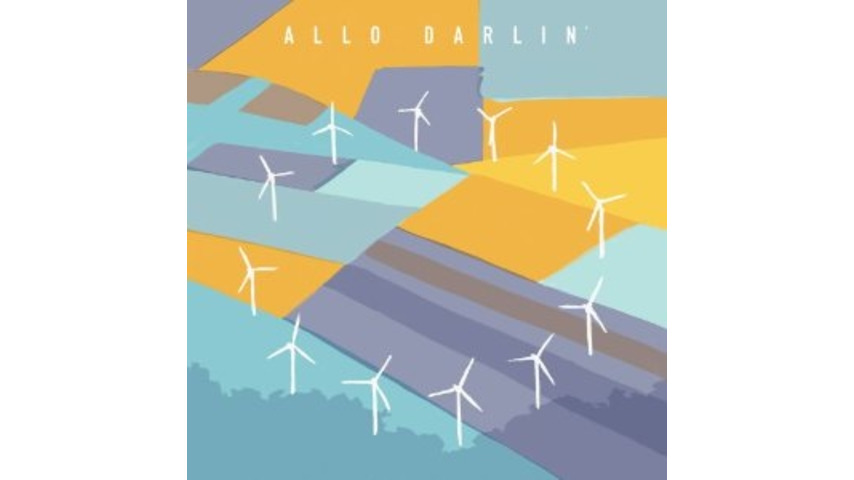 Allo Darlin's sunny twee-pop has always been cinematic, but very approachable. The London quartet's self-titled debut was filled with enthusiasm and sweet melodies. Their follow-up, Europe continues down the path set in 2010 and pushes forward with humble richness.
Already being compared to Belle and Sebastian, Camera Obsura and the Lucksmiths, the foursome moves beyond their shadows and expands the sound set by Aussie-born frontwoman Elizabeth Morris. The album touches on a variety of topics in a lighthearted manner ranging from landing on the moon to recent financial crises. Starting with "Neil Armstrong" the album holds to their standard of sophisticated compositions with very intelligent lyrics. Their ability to remain consistent through a jangly "Capricorna" to the airy, Angus & Julia Stone-esque "Some People Say" to rolling "Still Young" deserves praise because so many times a consistent album means a repetitive one.
Not with this group. Allo Darlin' pushes away from the sunny compositions on a few songs. The aforementioned "Tallulah" isn't just about a girl playing a cutesy uke. The heartfelt self-revelations about friendships and love give the album breathing room from the rest of the upbeat, toe-tapping songs that fill the air with warmth and smiles. Likewise, the album's closer "My Sweet Friend" is a similarly somber ballad that allows the listener to reminisce over the album that came before it.
Because the Londoners allowed themselves to expand and mature, Europe is made up of diverse songs tied together by a consistent desire to carefully craft stories everyone can relate to. Regardless if they are the heirs to certain bands' thrones, Allo Darlin's future is as bright as the sunny disposition of Morris' breathtaking voice.
Others Tagged With