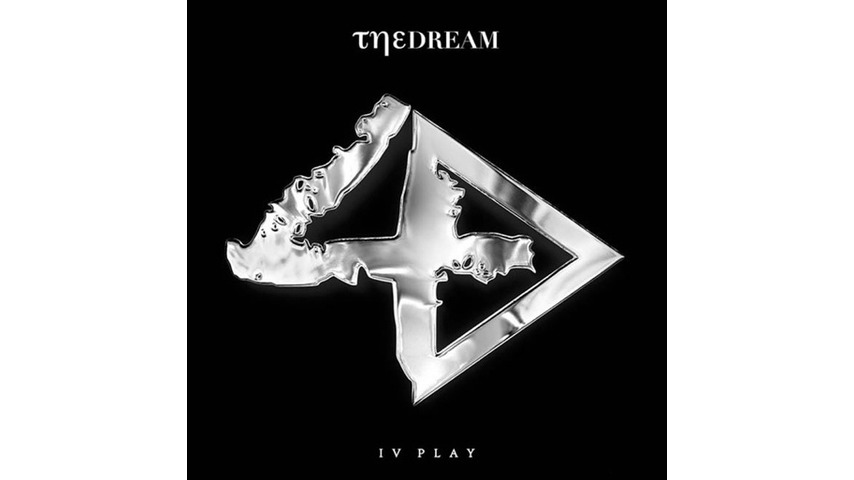 We're lucky to have The-Dream. In an R&B scene held hostage by hapless scolds and neurotic introspects, Terius Nash is the rare horse-arounder, a gregarious party host trafficking in lewd sex puns a la Miguel and outré, self-knowing irony a la Destroyer or Autre Ne Veut. His solo stuff is freaky, but he's a remunerative songwriter, having penned Noughties smashes like Rihanna's "Umbrella" and Beyoncé's "Single Ladies (Put a Ring on It)."
Judging by new album IV Play, Dream has soured on the good life. IV Play is dark stuff, a witch's brew of overprized Grand Marnier, meaningless sex and Weeknd-like cynicism. He can still be funny ("I know they ain't gon' play on this on Top 40 radio/But the white girls still gon' ride it like a rodeo," he concludes with a chuckle on "Slow It Down"), but for the most part he oscillates between pouty tales of woe like "Holy Love" and mean-spirited misogyny like "New Orleans." "Pussy" charmlessly tells of the differences that drove an irreconcilable wedge between him and ex-wife Christina Milian: "First a nigga save you, then a nigga grave you/And ain't nobody got time for that, it's best just to pay you." Even Dream's production, which was voluptuously orchestrated, has turned static; there's an ashen militarism to be heard in these slow, sad songs. The title IV Play is 2013's most deceiving bait-and-switch: this record is no lark.
Fine, so Dream isn't in a laughing mood, but he's wrong to leave behind the guileless sense of wonder that used to be his calling card—the imposture frowning his way through IV Play doesn't cut it. Come next album, he better have beaten this case of the sulks.
Others Tagged With