The 100 Best Movies on Netflix Instant
Page 1 of 5
It's been almost a year since we published our first list of the Best Movies of Netflix Instant and the streaming service has greatly changed and expanded its offerings of online movies since then—so we've expanded our list to 100 worthwhile movies.
What hasn't changed is the difficulty we sometimes face searching through the thousands of movies available on Netflix Instant for something good. The following list is our attempt at a guide to our favorite films available through streaming. We've included a wide variety of films—from big-budget action movies to documentaries, broad comedies to indie dramas, foreign films to kids' flicks.
For more specific genre guides, check out:
The 20 Best Comedy Movies on Netflix Instant
The 25 Best Action Movies on Netflix Instant
The 20 Best Sci-Fi & Fantasy Movies of Netflix Instant
The 22 Best Horror Movies on Netflix Instant
The 18 Best Kids' Movies on Netflix Instant
20 Great Documentaries To Watch on Netflix Instant
The 30 Best TV Shows on Netflix Instant
The 25 Most Awesomely Bad Movies on Netflix Instant

100. Rango
Year: 2011
Director: Gore Verbinski
The most surprising thing about Rango is how much Johnny Depp disappears into the character of a nameless pet chameleon who creates his identity when his terrarium falls out of the back of a car into the desert frontier. Unlike a certain cartoon panda, who was basically an animated version of every Jack Black character ever, Rango is no Keith Richards with an eye-patch or crazy barber/milliner/chocolatier. He's a cipher who becomes a fraud who becomes a hero. It's truly gritty, and that seemed to be what my own kids loved about it. Kids don't always need primary colors and fluffy bunnies and 3-D effects. Sometimes a scrawny, ugly chameleon in the dirty Old West will do.


99. Broken Flowers
Year: 2005
Director: Jim Jarmusch
In Jim Jarmusch's gripping character study Broken Flowers, Bill Murray once again stars as a successful middle-aged man who's completely pulled together yet entirely unmoored. Don Johnston's life is a marvel of levelheaded decision-making, from the industry in which he made his fortune (computers) to the tastefully appointed dead zone that is his house (even he doesn't find the place comforting, choosing instead to sack out on the sofa). Yet you get the sense that he's in the midst of an existential crisis, wondering "Is that all there is?" In Lost in Translation, Murray's Bob Harris had to spend quality time with Scarlett Johansson's Charlotte, singing Roxy Music's "More Than This"—karaoke style—to gain new perspective. In Broken Flowers, the search for the son he didn't know he had leads Don to places he didn't know he needed to go. It's hilarious and poignant. The music, most of which is supplied by Ethiopian jazz musician Mulatu Astatke, is also worth seeking out. And Murray, unlikely leading man though he may be, emanates so much warmth from behind that mushy mug of his that you can't help but love him. Master of subtlety, king of pain, monarch of snark—who better than Murray to represent the functioning lonely hearts among us? Bill Murray seems permanently lost in translation, and that's a good thing for the rest of us.—Kristina Feliciano


98. 2 Days In Paris
Year: 2007
Director: Julie Delpy
If Woody Allen's neurotic Alvy and Keaton's Annie Hall had borne children, it's a good bet they would have turned out like Marion (Julie Delpy) and Jack (Adam Goldberg) in 2 Days in Paris, a quirky and amusing film directed and written by Delpy. After vacationing in Venice, the New York couple stops into Paris to visit Marion's parents for two days. At first, Jack's neuroses, ranging from hypochondria to paranoia, threaten to overwhelm the relationship. But we soon learn that Marion has a few psycho-disabilities of her own, often related to a history of past lovers who, to the annoyance of Jack, continue to pop around every Parisian corner. Delpy works through a profusion of emotions in the film—sexy, witty, bitter, jealous and sometimes disturbing. It is also arguably Goldberg's best work. As a writer, Delpy proves that her shared Oscar nomination with Richard Linklater and Ethan Hawke for Before Sunset was well deserved.—Tim Basham


97. Marley
Year: 2012
Director: Kevin Macdonald
It's not entirely clear why director Kevin Macdonald decided to make a documentary about the musician Bob Marley, a cultural icon whose life has been recounted countless times through a variety of mediums. Macdonald claims it's because he wants to understand why Marley continues to speak to legions of fans around the world. Whatever his reasons, he's clearly up to the task. Marley offers an expansive and at times fascinating perspective on the man through interviews with his fellow former Wailers, family, and childhood friends. The film is fairly detailed concerning Marley's songwriting and musicianship from his early ska days up through the release of Catch a Fire. After this, however, it skips through his catalogue, choosing to focus more on his personal life, conversion to Rastafarianism, the tumultuous state of Jamaican politics, and his prolific womanizing—all of which are important elements of the artist's character.—Jonah Flicker


96. Once Upon a Time in Anatolia
Year: 2011
Director: Nuri Bilge Ceylan
Once Upon a Time in Anatolia is a Turkish police procedural based on the real-life experiences of one of the writers. The story follows a group of men as they travel around the Anatolian steppe at night in three cars in search of a buried body. The main homicide suspect, Kenan (Firat Tanis), is being escorted from one location to the next as part of a deal he's made with police Commissar Naci (Yilmaz Erdogan) to identify the grave of the man he murdered. They are accompanied on this overnight search by police officers, grave diggers, gendarmerie, as well as Prosecutor Nusret (Taner Birsel), and Doctor Cemal (Muhammet Uzuner). Nusret and Cemal each prove bastions of cynical, yet humane, reason in the face of Naci's explosive temper and Kenan's inexplicable brutality. Every character in this film has a story that they repeat over and over. Despite these repeated tellings, no real truth ever fully comes to light, for no story in this film is fixed—each is constantly changing and adapting. Once Upon a Time In Anatolia insists that no matter how large or small they may be, these lies, these changing stories, are a necessity in order to deal with life and carry on.—Emily Kirkpatrick


95. Exit Through the Gift Shop
Year: 2010
Director: Banksy
When renowned graffiti artist Banksy took the camera away from the man shooting his biopic and decided that the subject would become the documentarian (and the documentarian, the subject), the zaniest doc in years was born. Was it Banksy's own attention and the pressure of the film that motivated Mr. Brainwash to become an international sensation in his own right, with his inaugural show in Los Angeles becoming the largest and most profitable in street-art history? Or was the artist born, not made? Or is his whole career just part of the whole huckster atmosphere of the film? Banksy's not saying. But it's certainly a wild ride to watch.—Michael Dunaway


94. Safety Not Guaranteed
Year: 2012
Director: Colin Trevorrow
At the last few Sundance Film Festivals, a running joke has developed about the ubiquity of Mark Duplass. It seems like if he's not writing and directing an independent film with his brother Jay (Cyrus, Jeff, Who Lives at Home), he's producing and/or starring in another. But while indie film fans may feel like they've gotten a handle on Duplass's hipster vibe, his performance in Safety Not Guaranteed shows that he can be mysterious as well as funny, brooding as well as charming.—Jeremy Matthews

93. Big Fish
Year: 2003
Director: Tim Burton
It is hard to take a dysfunctional father/son relationship and make it into a magical fantasy world, but that's just what Burton did in Big Fish. The director takes viewers on a journey of the life of Edward Bloom, an ordinary man who through his own storytelling has lived an extraordinary life. In just two hours Burton addresses death, infidelity and the feelings of estrangement with ease, but he never loses his sense of fantasy. By the end of the movie, Burton has you seeing magic in even the most mundane events and believing in the impossible.—Laura Flood


92. Fat Kid Rules the World
Year: 2012
Director: Matthew Lillard
As an actor, until recently it could be difficult to take Matthew Lillard too seriously—not because he can't act (he can), but because of some of his movie choices (think Scooby Doo). As a director, though, Lillard demands that we take him seriously—and we should. Emerging straight from his heart, Fat Kid Rules the World proves to be a warm and sincere directorial debut with a winning punk rock attitude. Jacob Wysocki, who shined brightly in last year's Terri, anchors the film as Troy, a depressed and overweight high-school misfit who wants to die. In the opening sequence, he proceeds to step in front of oncoming bus to end his life, only to be saved by Marcus (Matt O'Leary), a drug addicted punker with problems of his own. In the wake of the incident, the two form an unlikely relationship that compels Troy to start playing drums in hopes of forming a new punk rock band and, thus, creates hope and change for the dejected teen—and for his family (Billy Campbell plays his stern father). It's an insightful, heartfelt story that doesn't avoid the harsh realities of human experience and reveals a number of pertinent truths.—David Roark


91. American: The Bill Hicks Story
Year: 2010
Directors: Matt Harlock and Paul Thomas
Some say that real humor is usually fueled by strong emotions. That may help explain why Bill Hicks was one of the best comedians our country's ever seen, since at his best his comedy was fueled by his rage, ripping apart a world he saw as full of inescapable stupidity and laziness. One of the main questions being asked by American: The Bill Hicks Story is how exactly Hicks became so angry, not to mention how much of the anger was an act and how much was genuinely who he was. There's more than a touch of hagiography in American, which isn't surprising since the film is made for fans. But there's also enough of Hicks' actual material to illustrate why he's so well-regarded, and while the film occasionally skims through years of his life a little quickly, it's simply because what needs to be said about that period is said best through his jokes.—Sean Gandert


90. Mission Impossible: Ghost Protocol
Year: 2011
Director: Brad Bird
When last we left Ethan Hunt (Tom Cruise) of the Impossible Mission Force, he and his new bride were traipsing off to a car chase-free life of early retirement. But as we all know, Hollywood cops and spies are never allowed to stay retired for long. Kicking off with a thrilling opening sequence, Mission Impossible: Ghost Protocol is the best entry in the Mission Impossible franchise, and one of the best action movies in recent years. Not bad for first-time live-action director Brad Bird, though with his widely acclaimed previous work on animated features The Iron Giant, and Pixar's The Incredibles and Ratatouille, it's not a huge surprise.—Michael Dunaway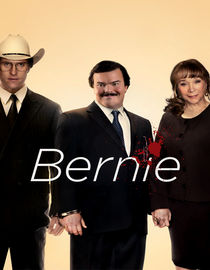 89. Bernie
Year: 2011
Director: Richard Linklater
Bernie is as much about the town of Carthage, Texas, as it is about its infamous resident Bernie Tiede (Jack Black), the town's mortician and prime suspect in the murder of one of its most despised citizens, Marjorie Nugent (Shirley MacLaine). Unlike Nugent, Bernie is conspicuously loved by all. When he's not helping direct the high school musical, he's teaching Sunday school. Like a well-played mystery, Linklater's excellent, darkly humorous (and true) story is interspersed with tantalizing interviews of the community's residents. Linklater uses real East Texas folks to play the parts, a device that serves as the perfect balance against the drama that leads up to Bernie's fatal encounter with the rich bitch of a widow. The comedy is sharp, with some of the film's best lines coming from those townsfolk.—Tim Basham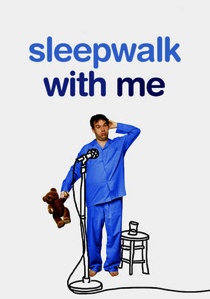 88. Sleepwalk With Me
Year: 2012
Director: Mike Birbiglia
Charlie Chaplin once said, "To truly laugh, you must be able to take your pain and play with it." Mike Birbiglia takes the pain of a struggling comic, an unsure boyfriend and a scared sleep-disorder patient, and plays with these mounting problems for our amusement. Not many sleep-disorder stories—even those first shared with Ira Glass on This American Life—have ever been as funny as Birbiglia's.—Monica Castillo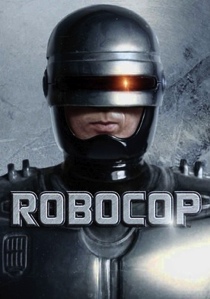 87. Robocop
Year: 1987
Director: Paul Verhoeven
We've been following news and rumors of a Robocop remake for years now. But the only reason we care is that the original was so much fun. Sure it's campy and ultra-violent, but it was also a prescient critique of mega-corporations and technology run amok. Plus, who can forget, "Dick…You're Fired!"


86. Batman: Under the Red Hood
Year: 2010
Director: Brandon Vietti
When a violent figure known as the Red Hood throws Gotham's underworld into chaos, Batman must track down his connection to the late Jason Todd, who became Dick Grayson's successor as Robin until being beaten to death by the Joker. The darkest and most intense of the DC animated films culminates with a three-way battle between Batman, the Red Hood and the Joker that evokes The Good, The Bad and the Ugly in its conflict between three comparably-matched opponents, each of whom embodies a different moral worldview.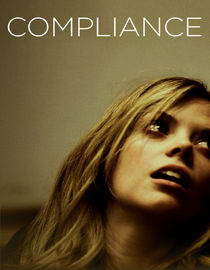 85. Compliance
Year: 2012
Director: Craig Zobel
Filled with superior performances, Compliance does everything within its power to make a far-fetched situation believable. Ann Dowd gives a nuanced portrayal. Dreama Walker takes on a difficult role and delivers. Pat Healy, as the caller, is dead-on creepy, and Bill Camp, as the bumbling fiancé, is perfectly cast. The actors have to be strong since it's such a confined script, taking place mostly within the supply room of the restaurant. Continually, one asks, "Could this really happen?" Apparently, it can, and the film makes the point a few times that similar situations have happened more than seventy times over a ten-year period. It's a conceit that one can accept or not. Whatever the case, it's a frightening thought to realize that people can be so gullible and susceptible to the whims of authority. Is it our desire to please, our desire for structure or is authority simply tapping into our propensity for wrongdoing?—Will McCord


84. Cool It
Year: 2010
Director: Ondi Timoner
Talking to Sundance-award-winning documentarian Ondi Timoner is a little like talking to a whirlwind. It's not just that she's so accomplished (in documentaries about subjects as far-ranging as rock music, the Internet, cult-like churches and now global warming) and intelligent (she's a cum laude Yale grad who references Renoir and Mapplethorpe in her first answer). It's that she jumps to and riffs on topic after topic like a jazz musician, with great little nuggets of insight at every stop along the way. "We need to look at how much money we can put towards R&D right now, because we won't switch until alternative energy is less expensive than fossil fuels," she says about the subject of Cool It. "We just won't. That's why it's not happening yet; it's pure economics."—Michael Dunaway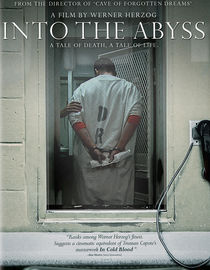 83. Into the Abyss
Year: 2011
Director: Werner Herzog
Like all Herzog's work, the film looks far beyond a single idea and, despite a transparent agenda, never sermonizes. Herzog merely puts his belief that capital punishment is wrong to the test, examining it from several angles. In typical Herzog fashion, he explores his subject through conversations between the filmmaker, whom we of course never see, and a plethora of related interviewees. Because it avoids didactic narration and biased statistics, this approach feels honest and reliable and, thus, humanistic.—David Roark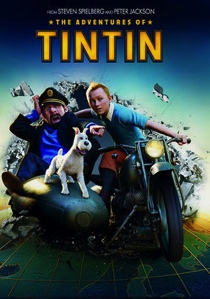 82. The Adventures of Tintin
Year: 2009
Director: Steven Spielberg
Created by Belgian artist Georges Remi (under the pen name Hergé), the intrepid carrot-topped reporter/sleuth stands as a titan of European comics. But director Steven Spielberg held the film rights for nearly 30 years, waiting for the right moment to give Tintin his cinematic due. The Adventures of Tintin does just that, impressively capturing the spirit of the source material. It's clever in the best sense of the word—from the Tintin mini-adventure embedded in the opening titles to the meticulous attention to details throughout (a quality for which Hergé himself was so admired). As one would expect from a Spielberg-directed adventure, the pacing is "Raiders brisk"—so much so that there was even a little hesitant expectation at film's end as half the audience seemed unsure whether the latest climax was the last.—Michael Burgin


81. Anvil: The Story of Anvil
Year: 2008
Director: Sacha Gervasi
I'll admit, when I first started hearing word of a documentary about a hugely influential but largely forgotten Canadian heavy-metal band now in their fifties, I suspected a hoax. Seeing the film only brought the Spinal Tap comparisons into clearer focus-the aging rockers suffering through demeaning gigs, the memory of the big show in Japan, the visit to Stonehenge, even an amp that actually goes to 11. But director Sascha Gervasi is playing those cards very deliberately—and very well. And his Anvil! The Story of Anvil is moving and very real. But don't just take my word for it; Dustin Hoffman told the director: "This is the most inspirational, moving, beautiful film I think I've ever seen. I hated heavy metal until tonight."—Michael Dunaway

Others Tagged With