What a strange year for the mostly old, mostly white, mostly male, mostly very traditional Academy of Motion Picture Arts and Sciences. The two leading Oscar contenders are art films. The film with the most nominations is a madcap romp through pre-WWII Eastern Europe, as seen through the lens of one of our most peculiar auteurs. There's no conventional-feeling movie with a great shot at Best Picture. Plus Meryl Streep isn't even a real contender for an award. It must all seem like a strange dream. As always, Paste brings you your guide to Who Will Win, Who (among the nominees) Should Win, and Who (among everyone) Really Should Win.
Animated Feature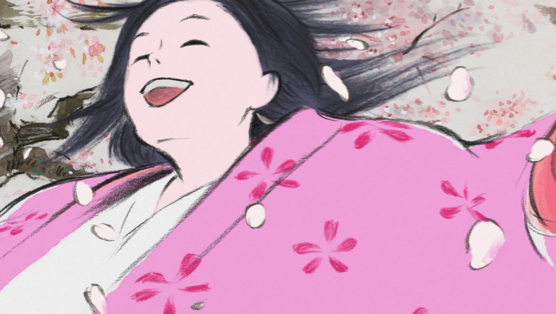 Nominated:
Big Hero 6: Don Hall, Chris Williams and Roy Conli
The Boxtrolls: Anthony Stacchi, Graham Annable and Travis Knight
How to Train Your Dragon 2: Dean DeBlois and Bonnie Arnold
Song of the Sea: Tomm Moore and Paul Young
The Tale of the Princess Kaguya: Isao Takahata and Yoshiaki Nishimura
Who Will Win: Big Hero 6
Even with sequel-powered name recognition (and good will) of How to Train Your Dragon 2, Big Hero 6 was easily the most anticipated animated film of 2014 … that got nominated. The film, which proved that Pixar's creative talent has firmly infused Disney's overall animation efforts with a good deal of that Pixar magic, provided a delightful, memorable experience that will likely propel it past a none-too-shabby Dragon.
Who Should Win: The Tale of the Princess Kaguya
What makes Takahata's Kaguya really shine is its breathtaking animation— simple and sophisticated, it's both worlds apart from the computer animated Hollywood norm and the exquisite artistry of Miyazaki's expected Studio Ghibli aesthetic. Kaguyas style achieves a timeless beauty specifically crafted to evoke humble materials: hand drawn, watercolors, charcoal. One is tempted to pause and savor each frame, and yet the film moves with a brisk polish that only adds to the transporting quality of its elegant visuals. Kaguya is truly something to see, a rare and ravishing experience with imagery so powerful it stands next to any film released this year—animated or otherwise. —Geoff Berkshire
Who Really Should Win: The Lego Movie
Listen, there are plenty of reasonable explanations as to why Chris Miller and Phil Lord's blocks-buster didn't get nominated. Foremost among them: in a category where animation professionals do the voting, "classic" animation and artistry, along with more traditional storytelling, are more likely to get the nod. That doesn't make the exclusion of The Lego Movie any more acceptable, but then again, the Academy has pretty much always slighted movies that were among the first of their type, even when the quality (and box office) was evident. At least Miller and Lord can take solace in knowing their movie will now get to hob-nob with Raging Bull, L.A. Confidential and other films in discussions of eyebrow-raising mistakes. —Michael Burgin
---
Adapted Screenplay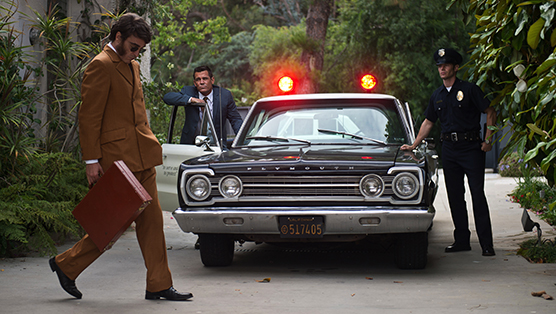 Nominated:
American Sniper: Jason Hall
The Imitation Game: Graham Moore
Inherent Vice: Paul Thomas Anderson
The Theory of Everything: Anthony McCarten
Whiplash: Damien Chazelle
Who Will Win: The Imitation Game
Harvey scores, but probably doesn't care as much about this one, is my guess.
Who Should Win: Inherent Vice
Anderson's adaptation of Thomas Pynchon's 2009 novel is both unnervingly surreal and pliably, affably keen to take every detour possible on the road from A to B. While its gags are ingenious and plentiful, heady themes rise from the madness: some good for laughs—the culture war is at the forefront of the story, and Anderson isn't beneath milking a chocolate-covered banana's phallic qualities as a hippie-hating authority figure devours it—and some, sometimes the very same themes, conjure up a distinct melancholy in the same breath, as in how the ideal of free love gives way to disturbing sexual dynamics. —Jeremy Mathews
Who Really Should Win: Under the Skin
Very, very loosely based on Michel Faber's book of the same name, director Jonathan Glazer's take on Under the Skin finds greater fascination with translating an otherworldly perspective than with the novel's rather transparent "meat is murder" didactic. It makes for an emphatically cinematic experience that no other medium could achieve so viscerally, endlessly rewarding for those who both love the way a fascinatingly unique film can so fully convey and shape a point of view, and those with patience to spare. It's as though Glazer was thinking even further outside the book, and worked backward—almost like the title itself was the goal, and the audience the translation. —Scott Wold
---
Original Screenplay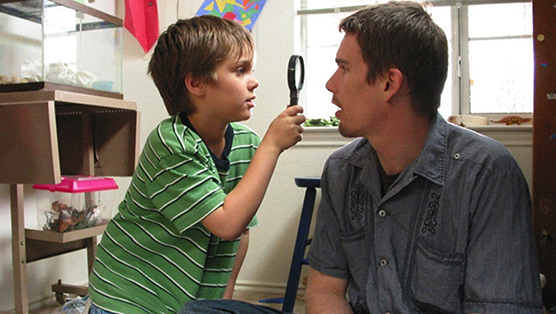 Nominated:
Birdman or (The Unexpected Virtue of Ignorance): Alejandro G. Iñárritu, Nicolás Giacobone, Alexander Dinelaris, Jr. and Armando Bo
Boyhood: Richard Linklater
Foxcatcher: E. Max Frye and Dan Futterman
The Grand Budapest Hotel: Wes Anderson (story by Wes Anderson and Hugo Guinness)
Nightcrawler: Dan Gilroy
Who Will Win: Birdman
Eh: Just daring enough.
Who Should Win: Boyhood
Because of the ambition of the project and the amount of years it covers, Boyhood might initially seem underwhelming. By design, Mason's life isn't particularly momentous, and there are no major revelations or twists. Instead, everything that happens is a matter of gradation—say, for example, how Mason begins to develop an interest in art or how his mother's partners start to repeat similar patterns of behavior. These moments aren't commented on—they're simply observed—and one of Boyhood's great attributes is its generous spirit. Linklater, who also wrote the script, doesn't care about indulging in soap-opera dynamics to elevate the drama; he's too busy being jazzed by the casual flow of life. There's enough going on with most people that he doesn't need to invent incidents. —Tim Grierson
Who Really Should Win: Boyhood
---
Cinematography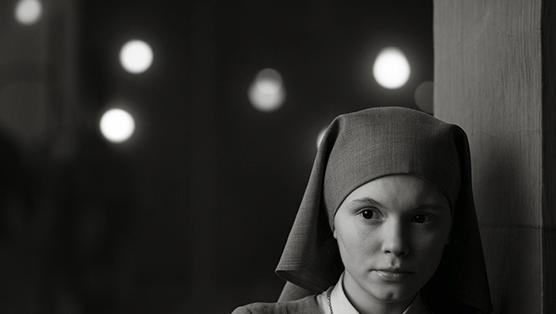 Nominated:
Birdman or (The Unexpected Virtue of Ignorance): Emmanuel Lubezki
The Grand Budapest Hotel: Robert Yeoman
Ida: Lukasz Zal and Ryszard Lenczewski
Mr. Turner: Dick Pope
Unbroken: Roger Deakins
Who Will Win: Birdman
Look, we'll be the last people to ever complain about Emmanuel Lubezki winning another Oscar (he's so obviously a genius, full stop), but…
Who Should Win: Ida
Shot in black-and-white and academy ratio (1.37:1), Ida uses its borders to distinctly alienating effect, often framing characters in the lower third of the screen (so much so that in a couple scenes, the subtitles have to go up above their heads). The result can be unsettling, but intriguing: That space could contain the watchful power of Ida's Lord, but it could also be nothing more than an empty void. After a life of certitude, Ida has to decide her future for herself. —Jeremy Mathews
Who Really Should Win: Ida
---
Costume Design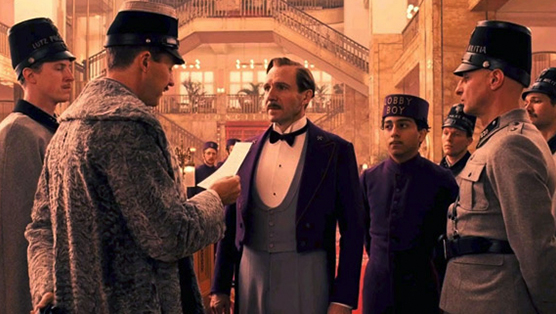 Nominated:
The Grand Budapest Hotel: Milena Canonero
Inherent Vice: Mark Bridges
Into the Woods: Colleen Atwood
Maleficent: Anna B. Sheppard and Jane Clive
Mr. Turner: Jacqueline Durran
Who Will Win: Into the Woods
I think this year scares Oscar voters. Everything's weird. If they're paying attention, Into the Woods is pretty damn weird too, but I'm not convinced they're paying much attention. Meryl plus singing plus pretty costumes equals statue.
Who Should Win: The Grand Budapest Hotel
The setting for The Grand Budapest Hotel means most of its costumes are dictated by dictate: uniforms, dress codes and class station. Milena Canonero has obvious fun with the guests, but even the less flashy work outfits that typify the everyday lives of hotel employees, soldiers, prisoners and bakers are used to great effect. The difference between in-uniform Gustave and out-of-uniform Gustave is striking, as is the way the shifting relationship between Gustave and Zero is told through their relative sartorial states. —Mark Abraham
Who Really Should Win: The Grand Budapest Hotel
---
Documentary Feature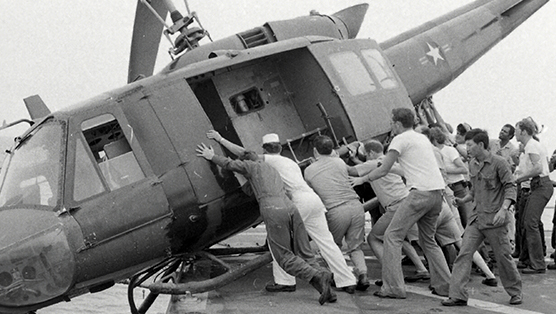 Nominated:
Citizenfour: Laura Poitras, Mathilde Bonnefoy and Dirk Wilutzky
Finding Vivian Maier: John Maloof and Charlie Siskel
Last Days in Vietnam: Rory Kennedy and Keven McAlester
The Salt of the Earth: Wim Wenders, Juliano Ribeiro Salgado and David Rosier
Virunga: Orlando von Einsiedel and Joanna Natasegara
Who Will Win: Citizenfour
Too topical to resist, plus it has a slightly experimental edge, which the Academy likes to use to prove that they still have their finger on the pulse of relevant culture.
Who Should Win: Last Days in Vietnam
Rory Kennedy's pointed documentary Last Days in Vietnam doesn't deal with much of the political turmoil that steamrolled the country—or the notion of right and wrong; Red versus Red, White and Blue. Instead, it chronicles a very narrow slice of the war—the time after the Paris Peace Accords when the United States had officially exited the conflict and those U.S. forces who remained in Vietnam had to figure out what to do about the allied South Vietnamese who faced certain peril at the hands of the oncoming North. What Kennedy has rendered is both subtly poignant and an overtly new understanding of a dark chapter in American history. —Tom Meek
Who Really Should Win: The Overnighters
The experience of The Overnighters is about so much more than just what does or doesn't drive Pastor Jay Reinke, who acts as the film's focal point. It's about what's happening in America right now, how we can have as many abstract discussions about economics, the environment, crime and punishment, and religion as we want, but that these abstract ideas have real impacts on real people. —Geoff Berkshire
---
Documentary Short Subject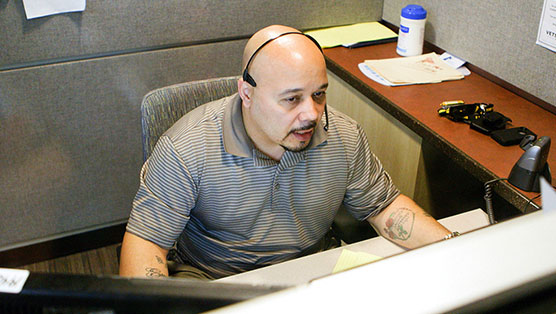 Nominated:
Crisis Hotline: Veterans Press 1: Ellen Goosenberg Kent and Dana Perry
Joanna: Aneta Kopacz
Our Curse: Tomasz Sliwinski and Maciej Slesicki
The Reaper (La Parka): Gabriel Serra Arguello
White Earth: J. Christian Jensen
Who Will Win: Crisis Hotline: Veterans Press 1
---
Film Editing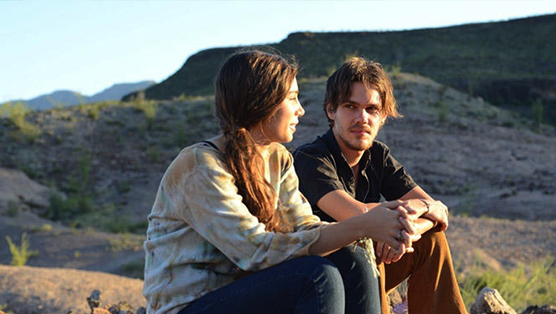 Nominated:
American Sniper: Joel Cox and Gary D. Roach
Boyhood: Sandra Adair
The Grand Budapest Hotel: Barney Pilling
The Imitation Game: William Goldenberg
Whiplash: Tom Cross
Who Will Win: Boyhood
Weaving twelve separate shoots, over twelve years, into a coherent narrative? There should be riots in the streets if Sandra Adair doesn't (finally!) win.
Who Should Win: Boyhood
See above.
Who Really Should Win: Boyhood
---
Foreign Language Film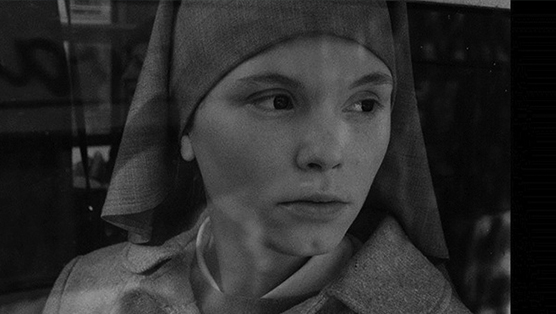 Nominated:
Ida (Poland): Pawel Pawlikowski
Leviathan (Russia): Andrey Zvyagintsev
Tangerines (Estonia): Zaza Urushadze
Timbuktu (Mauritania): Abderrahmane Sissako
Wild Tales (Argentina): Damián Szifrón
Who Will Win: Ida
Who Should Win: Ida
Ida is a compelling examination of how the past shapes us, even when we don't know anything about it. Pawel Pawlikowski's quiet Polish film takes place in the 1960s, when World War II has ended, yet still has so much power and resonance today. —Jeremy Matthews
Who Really Should Win: Rocks In My Pockets (Latvia): Signe Baumane
Latvia's submission for Foreign Language Film never had a chance to make it to the shortlist, yet for Baumane's first feature—completely animated by hand and inspired by everyone from Bill Plympton to Nick Park—the wit and fearlessness in which she dissects her lifelong battle with severe depression should be endlessly celebrated (especially in a year in which we've publicly lost so many inimitable talents to the disease). The animation is rough and the story a bit aimless, but there is boundless hope in Baumane's film; hers is a perspective we need to hear. Plus, you have to hand it to Latvia for choosing such a risky film to submit. —Dom Sinacola
---
Makeup and Hairstyling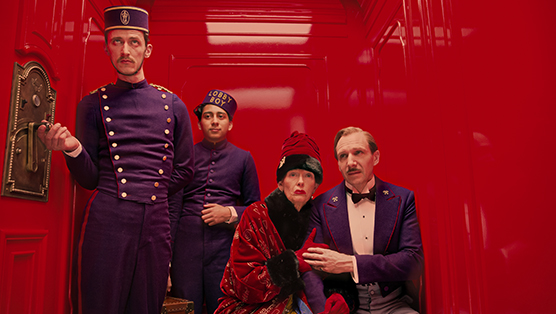 Nominated:
Foxcatcher: Bill Corso and Dennis Liddiard
The Grand Budapest Hotel: Frances Hannon and Mark Coulier
Guardians of the Galaxy: Elizabeth Yianni-Georgiou and David White
Who Will Win: Foxcatcher
Imagine Steve Carell staring down that epic nose at the Academy if he doesn't win. Will he wear the nose to the ceremony? I hope he wears the nose to the ceremony.
Who Should Win: The Grand Budapest Hotel
Tilda Swinton's transformation into Madame Céline Villeneuve Desgoffe und Taxis is the most obvious, extraordinary achievement here, but as with the costume department, Frances Hannon and Mark Coulier deserve credit for syncing their work with the production design. Set against stark, colorful backdrops, too aggressive a hand with makeup and hair could easily throw the whole shebang out of balance. The incredible comfortability of the whole affair speaks to clear synergy between artists at work. —Mark Abraham
Who Really Should Win: The Grand Budapest Hotel
---
Original Score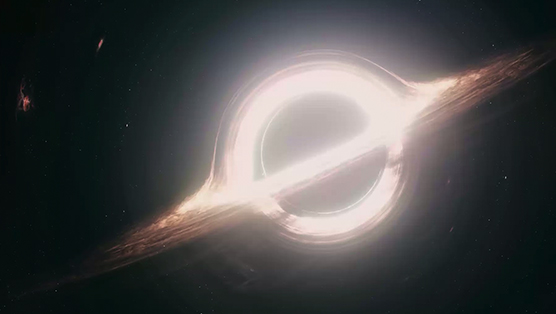 Nominated:
The Grand Budapest Hotel: Alexandre Desplat
The Imitation Game: Alexandre Desplat
Interstellar: Hans Zimmer
Mr. Turner: Gary Yershon
The Theory of Everything: Jóhann Jóhannsson
Who Will Win: The Grand Budapest Hotel
Nominated for the most Oscars. Won't lose everything. Pretty score.
Who Should Win: Interstellar
Hans Zimmer's score for Interstellar is a strange amalgam of Stravinsky, Steven Reich, Magma and Georgio Moroder. It fits in neatly with the 1970s visual aesthetic that permeates the film, undulating like a black hole without ever quite transforming into some extroverted singularity. The astronauts (and humanity) keep having to reconsider their plan as options narrow; in the same sense, Zimmer's score bubbles against itself. Time and the score move forward; the characters are stranded in place, warped by waves and gravity and spinning in space. —Mark Abraham
Who Really Should Win: Interstellar
---
Original Song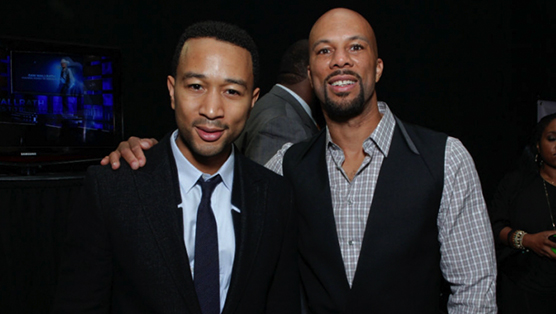 Nominated:
"Everything Is Awesome" from The LEGO Movie
Music and Lyric by Shawn Patterson
"Glory" from Selma
Music and Lyric by John Stephens and Lonnie Lynn
"Grateful" from Beyond the Lights
Music and Lyric by Diane Warren
"I'm Not Gonna Miss You" from Glen Campbell…I'll Be Me
Music and Lyric by Glen Campbell and Julian Raymond
"Lost Stars" from Begin Again
Music and Lyric by Gregg Alexander and Danielle Brisebois
Who Will Win: "Glory"
Is it a guilt vote? Maybe. Is it justified? Yes.
Who Should Win: "Glory"
R&B crooner John Legend (né Stephens) and hip-hop statesman Common (né Lonnie Lynn) meld past and present in the impassioned closing song of Ava DuVernay's portrait of Martin Luther King, Jr. and the 1965 march to Montgomery, AL. A modern throwback to the protest anthems of the Civil Rights movement, it's part rallying cry, part history lesson. Common's urgent rhymes and Legend's soulful refrain play like a classic call-and-response—one backed up by a gospel choir for added gravitas. "Glory" is a pitch-perfect rendering of the film's subject and themes, timeless enough for a film set in the past—the straightforward arrangement relies on cadence-like strings, piano and the occasional horn swell—and timely enough to incorporate contemporary musical textures and headlines. If "'justice for all' just ain't specific enough," then this stirring hymn breaks it down for a new generation. —Amanda Schurr
Who Really Should Win: "Glory"
---
Production Design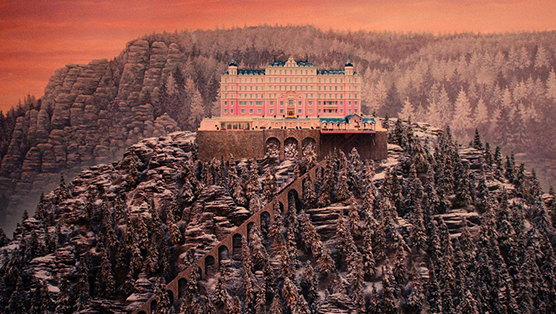 Nominated:
The Grand Budapest Hotel: Production Design: Adam Stockhausen; Set Decoration: Anna Pinnock
The Imitation Game: Production Design: Maria Djurkovic; Set Decoration: Tatiana Macdonald
Interstellar: Production Design: Nathan Crowley; Set Decoration: Gary Fettis
Into the Woods: Production Design: Dennis Gassner; Set Decoration: Anna Pinnock
Mr. Turner: Production Design: Suzie Davies; Set Decoration: Charlotte Watts
Who Will Win: Into the Woods
See Costume Design.
Who Should Win: The Grand Budapest Hotel
The reds and golds of The Royal Tenenbaums or the primary blues and yellows of The Darjeeling Limited are nice, but Adam Stockhausen's purple, pink and teal palette is on an altogether separate, breathtaking level—even before you account for Anna Pinnock's masterfully curated tchotchkes crowding every frame. If Wes Anderson films were a fashion line, this would be the awe-inducing vaguely-avant mid-show outfit that everybody swooned for but few people had the guts to wear. Even relative to other Anderson films, this one deserves to take it. —Mark Abraham
Who Really Should Win: The Grand Budapest Hotel
---
Animated Short Film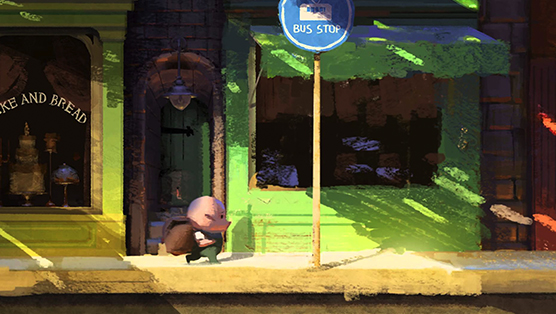 Nominated:
The Bigger Picture: Daisy Jacobs and Christopher Hees
The Dam Keeper: Robert Kondo and Dice Tsutsumi
Feast: Patrick Osborne and Kristina Reed
Me and My Moulton: Torill Kove
A Single Life: Joris Oprins
Who Will Win: The Dam Keeper
Who Should Win: The Dam Keeper
I was on the jury at the Portland Film Festival, and we gave this animated short Best in Fest, over all the features. It's that good.
Who Really Should Win: The Dam Keeper
---
Live Action Short Film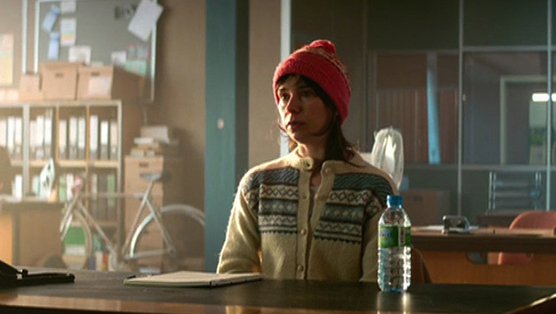 Nominated:
Aya: Oded Binnun and Mihal Brezis
Boogaloo and Graham: Michael Lennox and Ronan Blaney
Butter Lamp (La Lampe Au Beurre De Yak: Hu Wei and Julien Féret
Parvaneh: Talkhon Hamzavi and Stefan Eichenberger
The Phone Call: Mat Kirkby and James Lucas
Who Will Win: The Phone Call
---
Sound Editing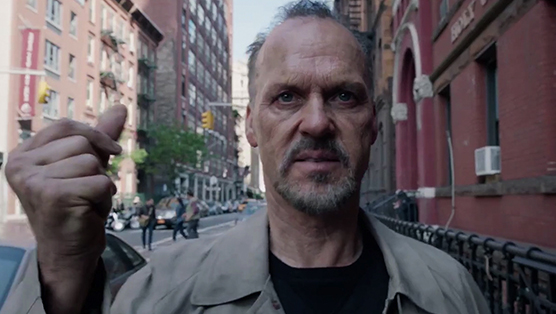 Nominated:
American Sniper: Alan Robert Murray and Bub Asman
Birdman or (The Unexpected Virtue of Ignorance): Martín Hernández and Aaron Glascock
The Hobbit: The Battle of the Five Armies: Brent Burge and Jason Canovas
Interstellar: Richard King
Unbroken: Becky Sullivan and Andrew DeCristofaro
Who Will Win: Birdman
---
Sound Mixing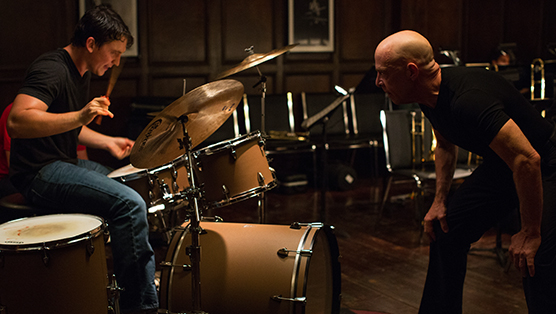 Nominated:
American Sniper: John Reitz, Gregg Rudloff and Walt Martin
Birdman or (The Unexpected Virtue of Ignorance): Jon Taylor, Frank A. Montaño and Thomas Varga
Interstellar: Gary A. Rizzo, Gregg Landaker and Mark Weingarten
Unbroken: Jon Taylor, Frank A. Montaño and David Lee
Whiplash: Craig Mann, Ben Wilkins and Thomas Curley
Who Will Win: Whiplash
Who Should Win: Whiplash
It's always tricky when there's a film about the power of music, and you have to create powerful music. But when the film is about jazz orchestra music, you really have to be able to mix that up right. You're welcome to your own opinions about he drama of Whiplash (I loved it), but you can't deny that sound, man. That sound.
Who Really Should Win: Whiplash
---
Visual Effects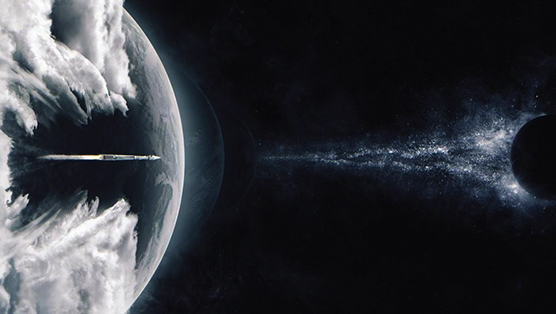 Nominated:
Captain America: The Winter Soldier: Dan DeLeeuw, Russell Earl, Bryan Grill and Dan Sudick
Dawn of the Planet of the Apes: Joe Letteri, Dan Lemmon, Daniel Barrett and Erik Winquist
Guardians of the Galaxy: Stephane Ceretti, Nicolas Aithadi, Jonathan Fawkner and Paul Corbould
Interstellar: Paul Franklin, Andrew Lockley, Ian Hunter and Scott Fisher
X-Men: Days of Future Past: Richard Stammers, Lou Pecora, Tim Crosbie and Cameron Waldbauer
Who Will Win: Interstellar
Who Should Win: Interstellar
In this cheery future, spacecraft interiors, cornfields, vertical waves and ice-encrusted vistas are all claustrophobic, but also somehow vintage, like the '70s has manifested onscreen. And not just '70s space films; the time tesseract looks like the cover of some obscure 1970s modular synth album. This aesthetic works wonders for the film's deliberately obtuse ending; Paul Franklin, Andrew Lockley, Ian Hunter and Scott R. Fischer already have you thinking about anachronistic androids, the effects of gravity, and what auteurs through space would look like 40 or 50 years ago. Everything is time travel. —Mark Abraham
Who Really Should Win: Interstellar
---
Actor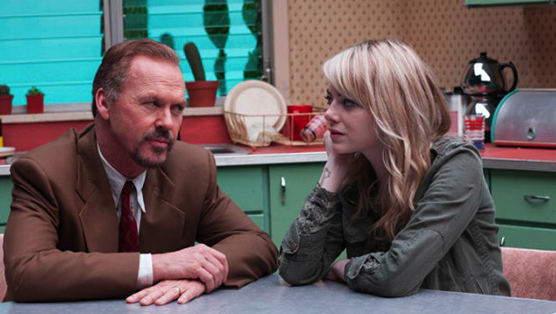 Nominated:
Steve Carell in Foxcatcher
Bradley Cooper in American Sniper
Benedict Cumberbatch in The Imitation Game
Michael Keaton in Birdman or (The Unexpected Virtue of Ignorance)
Eddie Redmayne in The Theory of Everything
Who Will Win: Eddie Redmayne
Redmayne is undoubtedly superb in the movie; and coupling a historical figure with a severe disability and smart- assed attitude makes voters feel smart, which may just add up to an upset win here.
Who Should Win: Michael Keaton
Keaton plays Thomson as a neurotic lion, at times ferocious, at times hemmed in by the cage his popularity has erected around him. His eyes dance with mania, but no sooner does he lay bare his anxieties than he asserts himself with heartbreaking outbursts of broken ambition. Let's not go so far as to say that Keaton is often talking about himself, but he does appear to connect with his character on a primal level. —Andy Crump
Who Really Should Win: Ralph Fiennes in The Grand Budapest Hotel
Wes Anderson has long been (appropriately) lauded for creating a painting with each frame. Some critics—this one not included—have argued that by doing this, Anderson reaches for style over substance, often forcing his players to be nothing more than set pieces. Ralph Fiennes as M. Gustave lays waste to this criticism, if anyone out there still believes it. Far from his expletive-laden, manic turn along the alcoves of Bruges in In Bruges, Fiennes offers a performance of comedic restraint, breaking just enough to burst through Anderson's beautiful set pieces. M. Gustave is a concierge at a legendary hotel who ends up in a farcical "situation" involving untimely death, hotel-based conspiracies, family drama and stolen artwork: The character could have easily been entirely comic, utterly ridiculous or crazy. Instead, Fiennes finds the heart of a leading man in a character who's spent 20 years predicting the needs of others. Under Anderson's camera, Fiennes' understated performance shines. —Travis Andrews
---
Supporting Actor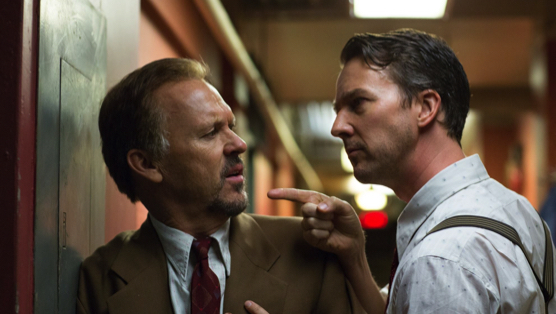 Nominated:
Robert Duvall in The Judge
Ethan Hawke in Boyhood
Edward Norton in Birdman or (The Unexpected Virtue of Ignorance)
Mark Ruffalo in Foxcatcher
J.K. Simmons in Whiplash
Who Will Win: J.K Simmons
As safe a bet as there is on the board, and a well deserving recipient. Although we'd give the slight edge to…
Who Should Win: Edward Norton
Edward Norton became "one to watch" with his first film, Primal Fear, picking up a Golden Globe for Best Supporting Actor and the first of two Oscar nominations, yet, by the time he showed up in the tepid The Bourne Legacy, he was delivering the antithesis of the performances that made him so engaging. But with Birdman, all faith is restored. Playing Mike, a difficult actor with ego and attitude in spades, Norton sunk his teeth into a role that really played to his strengths and, quite possibly, his passions. Mike, possibly like Norton himself, is passionate about acting and theater, maybe to a fault, clashing with practically everyone involved in the production. Norton's performance is a ball of energy that really leaps off the screen—he spits out dialogue with unmatched bravura. Ultimately, Norton's Mike is hard to like but only because his work clearly means so much more to him than cooperation. —David Greenberg
Who Really Should Win: Edward Norton
---
Actress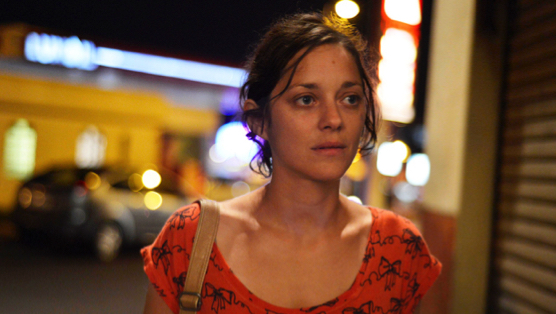 Nominated:
Marion Cotillard in Two Days, One Night
Felicity Jones in The Theory of Everything
Julianne Moore in Still Alice
Rosamund Pike in Gone Girl
Reese Witherspoon in Wild
Who Will Win: Julianne Moore
The second best bet on the board. Moore is always transcendent, even in this relatively shallow part.
Who Should Win: Marion Cotillard
The repetitious nature of Two Days, One Night reveals a fundamental flaw with the film's bones, but if the structure of individual scenes is familiar from one to the next, that's okay: Marion Cotillard evolves and transforms enough to carry the entire movie on her narrow shoulders. Cotillard has dedicated a good chunk of her career toward playing tormented, unbalanced women—Inception, The Dark Knight Rises, La Vie en Rose, Rust and Bone—but here she perfects the act by fostering magnificent compassion for her character, Sandra, as she desperately fights to hold onto her job, lost to the heartlessness of corporate redundancy. Cotillard is never less than sympathetic, alternating between wracked depression and the utmost peaks of joy. The film tasks her with running the gamut. It's a marathon she's more than well-suited for. —Andy Crump
Who Really Should Win: Jessica Chastain in Miss Julie
Only three years into the high-profile stage of her career, Jessica Chastain is already in danger of falling into the Meryl Streep zone, where her performances are so consistently great that it's easy to overlook them come list-making and award-giving time. We should fight against that danger. Her performance in Liv Ullman's revelatory Miss Julie is one for the ages—Ullman's approach to the title character as being the prime mover, as it were, of the plot gives Chastain room to stretch her wings and wring every bit of haughty desperation from one of the greatest roles in the history of the theatre. She is by turns haunted, bratty, nihilistic and enormously sympathetic—and she does so with a succession of scene partners that she always seems to make better. I'm not sure whether she's the Magic Johnson of actresses or the Michael Jordan, but I do know that we've seen the beginning of a Hall of Fame career.
---
Supporting Actress
Nominated:
Patricia Arquette in Boyhood
Laura Dern in Wild
Keira Knightley in The Imitation Game
Emma Stone in Birdman or (The Unexpected Virtue of Ignorance)
Meryl Streep in Into the Woods
Who Will Win: Patricia Arquette
Should be the safest bet on the board, but I'm a little worried about Harvey getting his pound of flesh here and pushing Knightley over the top.
Who Should Win: Patricia Arquette
For as much as the film is about being a parent, and more specifically being a mom, Boyhood could just as well be called Motherhood. If Ellar Coltrane's Mason is the protagonist, he's a passive figure in his own story. It's the leading lady of his life, Olivia, who drives the bulk of the plot forward. In that respect, Patricia Arquette is Boyhood's true star, a dynamic figure who invests herself in her on-screen relationship with Ellar with all the love, compassion and limitless gusto that a real mother would. Olivia is a survivor. She's a fighter. She's also exactly what a mom should be—there, not just for the fun times, like Ethan Hawke's freewheeling dad, but for the tough times, the ugly times, the times you wish you could erase from memory for how badly they scarred you. Arquette imbues Olivia with spirit, mighty but gentle, and in doing so creates one of the most indelible, achingly real characters of 2014. —Andy Crump
Who Really Should Win: Patricia Arquette
---
Director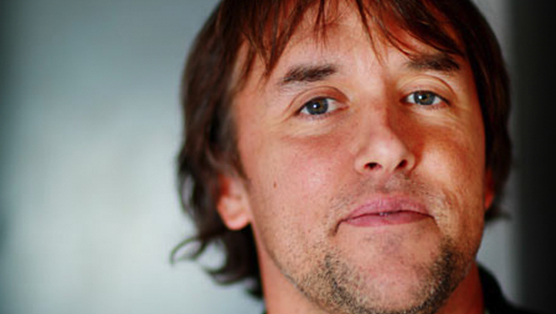 Nominated:
Birdman or (The Unexpected Virtue of Ignorance): Alejandro G. Iñárritu
Boyhood: Richard Linklater
Foxcatcher: Bennett Miller
The Grand Budapest Hotel: Wes Anderson
The Imitation Game: Morten Tyldum
Who Will Win: Alejandro G. Iñárritu
This is probably as good as Iñárritu is ever going to get, and all the technical risk overshines the film's more obvious faults.
Who Should Win: Richard Linklater
Without even necessarily intending it, Linklater in Boyhood has fashioned a rather lovely vision of modern America, and it's telling that Mason's story starts a year after 9/11. In a sense, the world of Boyhood is the world the rest of us have had to negotiate right along with him. By the time Boyhood ends, no grand resolutions have occurred. Mason will keep living his life, and so will we. But by observing the everyday with such grace, Linklater allows us the opportunity to do the same. There are few better gifts a filmmaker can give his audience. —Tim Grierson
Who Really Should Win: Richard Linklater (though the snubs are legion: Jonathan Glazer and Ava DuVernay topmost among them)
---
Best Picture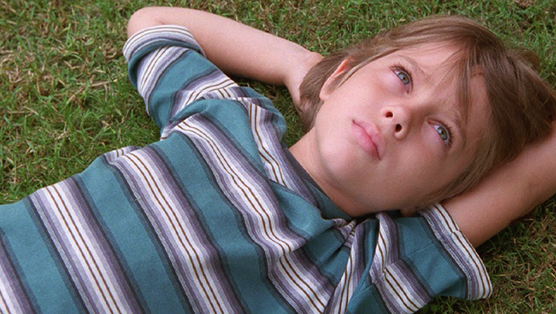 Nominated:
American Sniper: Clint Eastwood, Robert Lorenz, Andrew Lazar, Bradley Cooper and Peter Morgan, Producers
Birdman or (The Unexpected Virtue of Ignorance): Alejandro G. Iñárritu, John Lesher and James W. Skotchdopole, Producers
Boyhood: Richard Linklater and Cathleen Sutherland, Producers
The Grand Budapest Hotel: Wes Anderson, Scott Rudin, Steven Rales and Jeremy Dawson, Producers
The Imitation Game: Nora Grossman, Ido Ostrowsky and Teddy Schwarzman, Producers
Selma: Christian Colson, Oprah Winfrey, Dede Gardner and Jeremy Kleiner, Producers
The Theory of Everything: Tim Bevan, Eric Fellner, Lisa Bruce and Anthony McCarten, Producers
Whiplash: Jason Blum, Helen Estabrook and David Lancaster, Producers
Who Will Win: Birdman
Because when given a choice, Hollywood will always—always—choose a film about itself. Even when it's disguised as a film about a stage play.
Who Should Win: Boyhood
Of all the achievements in Richard Linklater's career, perhaps what he will be best remembered for is his depiction of time. Dazed and Confused chronicled teenage life with precision, but his Before trilogy showed how the passage of time shapes and changes people in ways that they can't see, precisely because they're on the inside, lacking the necessary perspective easily available to us on the outside. Now with Linklater's Boyhood, time is examined from a new, incredibly moving, indelibly accessible perspective. As is Linklater's custom, Boyhood is profound in such a casual manner that its weighty themes feel nonchalant, effortless. This movie might make you cry for reasons you can't quite articulate. You won't be alone in feeling that way. —Tim Grierson
Who Really Should Win: Boyhood