7 Cookbooks for Serious Chocolate Lovers
Photo by Charity Burggraaf, courtesy of Sasquatch Books
Food
Lists
cookbooks
Sure, most everyone likes chocolate—especially in desserts. Search for "chocolate cookbook" on Amazon.com and you'll get 2,862 results, from a volume of chocolate mug cakes to multiple collections of Paleo chocolate recipes.
But not all of those chocolate cookbooks are a good fit for the high-quality artisan chocolates that have proliferated in the past 15 years. There's not only a significant flavor difference between a box of Baker's German Sweet Chocolate from the grocery store baking aisle and block of 82 percent cacao single-origin chocolate from that enticing display at Whole Foods; there's a performance difference, too. Because fat and sugar contents vary greatly based on cacao percentage, there's no longer a one-size-fits all "dark chocolate" for baking.
While we're not the type of people to claim mass-market baking chocolate does not deserve a place in the dessert repertoire, we are more than happy to encourage you to get the most out of your chocolate investment when you are springing for the good stuff. These are the cookbooks to reach for when you want to do right by your favorite artisan chocolate. Most of them specify a range of cacao percentages in recipes when it's crucial, and and they all strive for flavor, not just ooey-gooey sugar bombs.
Bittersweet: Recipes and Tales from a Life in Chocolate by Alice Medrich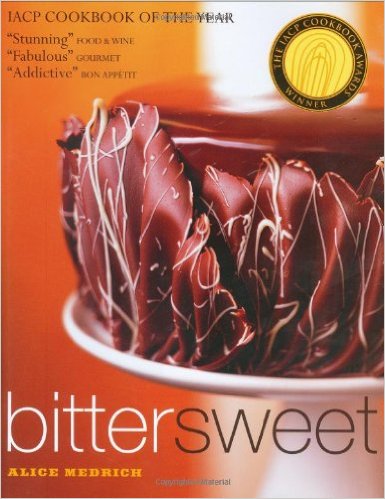 Though plenty has changed in the bean-to-bar chocolate scene since this book's 2003 publication, it's still the top go-to resource for working with artisan chocolate. Medrich, a former chocolate shop owner who was around at the very beginnings of what we'll call the American Chocolate Revolution, breaks the ins and outs down in a way that's easy to understand and apply. In the book's appendix, she offers formulas for converting recipes so you can swap, say, a 62 percent cacao chocolate with unsweetened chocolate. Medrich also has an openness to turning tired procedures on their heads, leading to handy techniques like popping a hot pan of brownies in the freezer to ensure dense and fudgy results.
Medrich's complete revision of Bittersweet is 2013's Seriously Bitter Sweet, which is probably the best book for newbies to seek out, since its information is more current (and current information is a better reflection of Medrich's meticulous nature). However, just as some cooks prefer an older edition of The Joy of Cooking, I happily cling to my 2003 copy of Bittersweet because it's the book that showed me the ropes.
The Essence of Chocolate: Recipes for Baking and Cooking with Fine Chocolate by Robert Steinberg and John Scharffenberger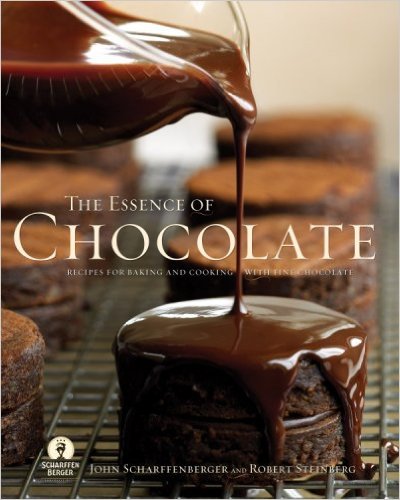 Founded in 1996, Scharffen Berger Chocolate Maker was at the forefront of the bean-to-bar chocolate movement. There are fewer than a dozen chocolate makers in America at that time, and now there are seemingly new artisan chocolate makers launching every week. Scharffen Berger was one of the first American chocolate makers to emphasize the importance of sourcing flavorful cacao beans and crafting chocolate to best highlight their character.
So how does that come to play in this cookbook? Written by Scharffen Berger co-founders John Scharffenberger and the late Robert Steinberg, the book devotes significant pages to how cacao is grown and processed, so the reader can approach recipes with the broader picture of all the elements in mind. Scharffen Berger is now owned by Hershey, and their chocolate is made in New Jersey instead of their Berkeley factory (full disclosure: I used to work there), a move that has tarnished the company's shine in the eyes of some chocolate aficionados. However, their chocolate is still excellent, their imprint on chocolate making is undeniable, and the book's recipe for Basil-Mint Chocolate Chip Ice Cream is killer.
The Great Book of Chocolate by David Lebovitz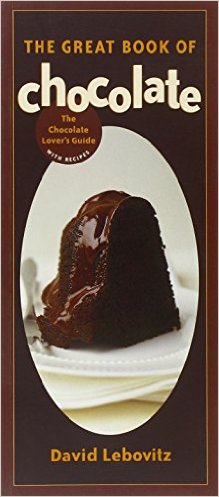 Lebovitz is perhaps best known for his blog about living and cooking as an expat in Paris, but the former Chez Panisse pastry chef's pre-blog-stardom cookbooks should not be overlooked, especially this slim, charming volume. Packed with chocolate lore, tips, and quips in Lebovitz's breezy and affable voice, it offers recipes from homey to refined.
The New Taste of Chocolate: A Cultural & Natural History of Cacao with Recipes by Maricel E. Presilla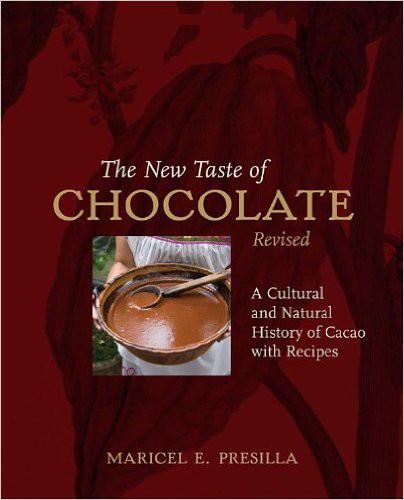 First published in 2000 and revised in 2009, Presilla's book is unique in its grounding not in an American chocolate factory, but in the Equatorial forests where cacao is grown—specifically, the Latin American countries where cacao's heritage runs deeper than anywhere else. Her book blends centuries-old traditions with insights on modern chocolate culture and production. Presilla, who's an anthropologist, chef, restaurateur, and cacao consultant, wrote a book that's as much about cacao's fascinating history as it is about the recipes. If Medrich's Bittersweet is a primer on using high-percentage chocolate in the kitchen, The New Taste of Chocolate is a primer on the soul of chocolate's cultural value.
Pure Chocolate: Divine Desserts and Sweets from the Creator of Fran's Chocolates by Fran Bigelow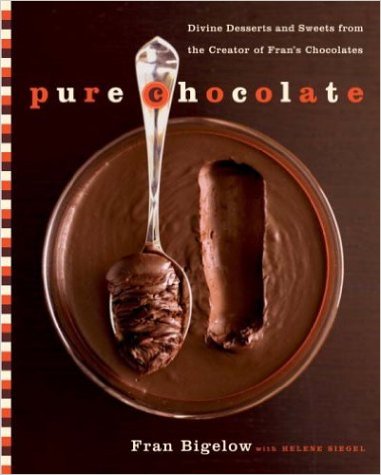 Mention Fran's Chocolates, and maybe the first image that pops into your mind is Gray Salt Caramels. The Seattle confectioner shares recipes inspired by customer favorites in this book, and while there's a solid section of truffles and other chocolate confections, there are cookies, tortes, and mousses aplenty, too. It's worth having just for the instructions to Fran's unusual ganache-making method, which is failsafe and easy.
Vegan Chocolate: Unapologetically Luscious and Decadent Dairy-Free Desserts by Fran Costigan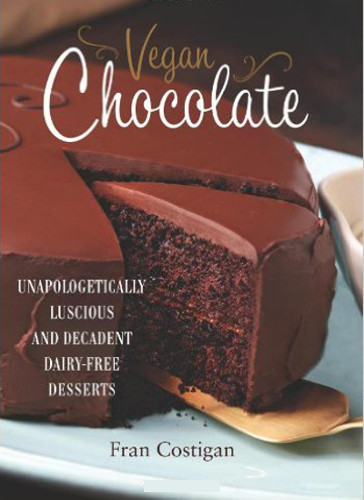 Pastry chef and cooking instructor Fran Costigan is not one to pull any punches. Her recipes carry maximum flavor and utterly satisfy, focusing rather on what they feature—chocolate, and lots of it—rather than what they don't (animal products). Unlike far too many vegan baking and dessert cookbooks, in this book Costigan does not rely on bucketfuls of Earth Balance or shortening, instead often calling for olive oil or coconut oil in a manner that marries perfectly with the other ingredients.
Theo Chocolate: Recipes & Sweet Secrets from Seattle's Favorite Chocolate Maker Featuring 75 Recipes Both Sweet & Savory by Deborah Music and Joe Whinney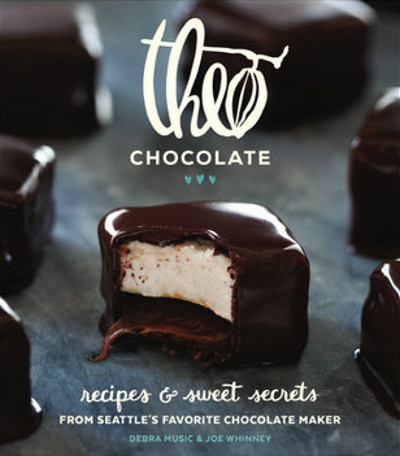 Theo Chocolate of Seattle is serious about cacao without being snooty about it; there's always a playfulness to the company's tone, and that extends to their new cookbook. You'll find recipes for tortes, confections, and cookies, sure, but the most intriguing sections offer savory recipes—more of them than most any other chocolate cookbook, and a sign that the world of artisan chocolate is some of the most fertile ground for rule-breaking culinary approaches.
Sara Bir is Paste's food editor, a former chocolate factory tour guide, and author of The Pocket Pawpaw Cookbook.