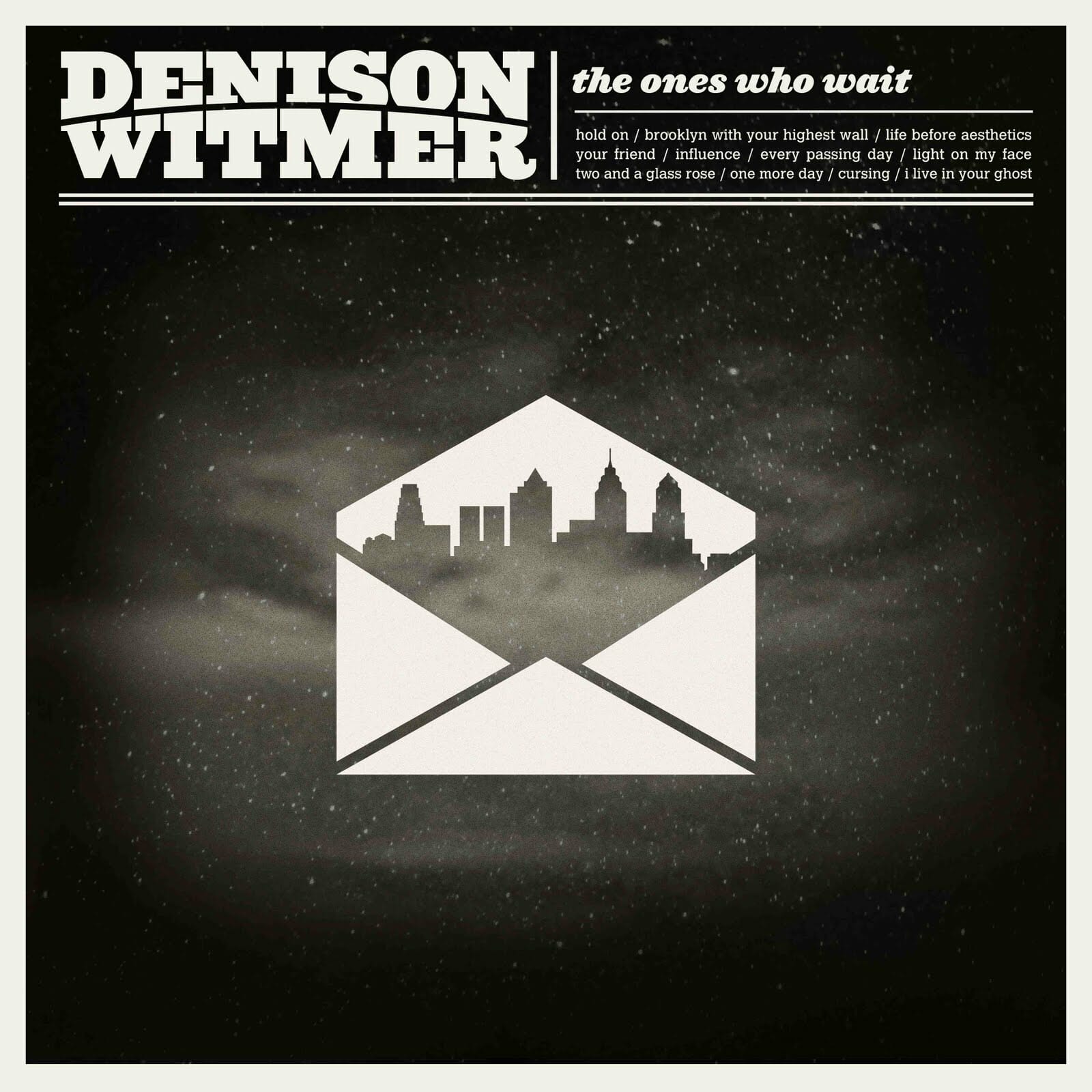 Denison Witmer's ninth studio album was met with the unexpected that life is so notorious for—a jilting turn in his father's cancer and the subsequent loss of his battle put Witmer in a dwelling of intimate reflection. In the middle of recording what was to be an EP with Devin Greenwood, the singer-songwriter dropped his work and journeyed back home to Lancaster, Penn. for a period of grieving and remembrance.
When he returned to the studio in the spring, his approach to the record had altered. Suddenly, his new understanding and growth through the deep-rooted tragedy began to appear on the face of tracks, in lyrics and ultimately as a full-length studio album.
The Ones Who Wait is markedly personal. As a milestone of Witmer's experiences it is quick to be honest and remnant of life's thematic identity—perspective, renewal and balance. The album meshes early folk and country rhythms with emotive lyrics to create a stream-of-consciousness throughout the 11 tracks.
The album is organized so that the listener can quickly and effortlessly flow from one emotive ballad to the next. Through nights, seasons, memories and lessons, "Hold On" beckons for tangible cradling, while "Brooklyn With Your Highest Wall" dips into the metaphoric atmosphere of a street waiting in the middle of a full-capacity city and "Life Before Aesthetics" asks, "when did all this start?"
While some lyrics resonate within the sonic space Witmer has created, some tend to fall by the wayside, unable to muster the full identity of the placid music that accompanies them. Witmer's monotone voice is, overall, well received. There are, however, moments where the instrumentation invites intervals of vocal energy—if in these moments the rhythm had congruent phonetic accompaniment, the highlighted rolling themes of The Ones Who Wait would have accepted their portion of uppers and downers, the highs and lows of life and living.
The track "Influence" brings back that initial intimate flavor. With the brooding lyrics "now I wear my influence on the outside of my skin" the album regains energy and swiftly delivers the final track "I Live in Your Ghost," an homage to the late.
The Ones Who Wait sits idly on the edge of religious and secular sensibilities. Witmer's aim appears to be one of self-conscious reflection. A serious approach to synthesizing the precious has only developed more complex layers of an approachable yet elusive album. The soon-to-be two decades of musicianship Witmer has shared have been a delightful invitation for listeners—one that we find both inspired and impressive, especially since he took the most of unfortunate circumstances and channeled them into a valuable piece of impressionable music.