Destroyer Announce New Album, Share Lead Single "Crimson Tide"
Photo by Ted Bois
Music
News
Destroyer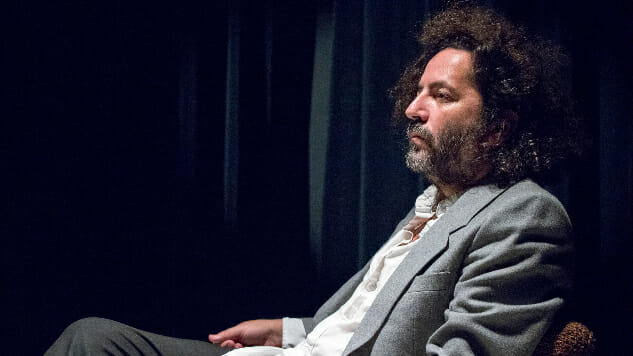 Indie-rock's modern crooners, Destroyer, have released the anthemic lead single "Crimson Tide" from their forthcoming album, Have We Met. The song is rife with singer Dan Bejar's elegant ramblings and comes with a surrealist music video that's as invigorating as the song itself.
"Crimson Tide" is Destroyer's first release since 2017's Ken but shows the outfit continuing down the electronic tone their past record set. It opens with a deep bass line and choral synths, setting the stage for Bejar's lyrical waltz. In his trademark stream-of-consciousness delivery, he delivers witty quips—odd as they are charming. He sounds delightfully disheveled as he sings, "When lightning strikes twice the funeral goes completely insane." There's no shortage of sardonic one-liners—later, over a groovy slap bass, it's "You can follow a salary to the bottom of the ocean."
The video for the song weaves a scene of Bejar crooning—mic in hand on a dimly lit set—with a surreal mingling between three characters: a woman wearing gauze on her head, an aging farmer and a tattooed biker. It does very little to explain the relationship between the three but shows us scenes brimming with quiet emotion as they interact.
The video's director, David Galloway, wanted to chase ambiguity with his work, which he has titled Ashcroft. He describes his vision to explore memory and deception between his characters as a parallel to Bejar's music:
The point is: they love each other. With "Crimson Tide", Destroyer introduces listeners to yet another version of the Bejar Enigma and ushers viewers to seats in an alternate cinematic universe. The dramatic music video that ties in to film is a lost art. Or maybe it's just a vulgar one. Either way, there are no rotten tomatoes here. Only rotten apples.
Have We Met is set to release Jan. 31, 2020, on Merge Records. You can listen to "Crimson Tide" and a cut from Destroyer's Daytrotter session below, and find the band's album details further down.
Have We Met Album Art: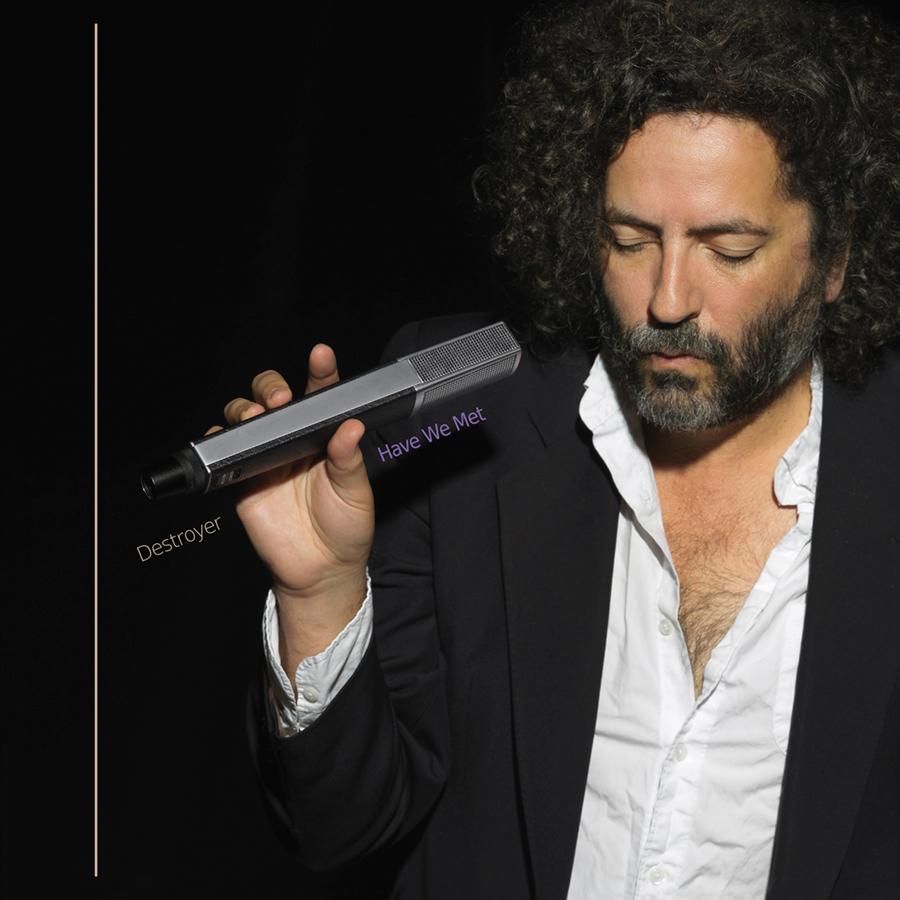 Have We Met Tracklist:
01. Crimson Tide
02. Kinda Dark
03. It Just Doesn't Happen
04. The Television Music Supervisor
05. The Raven
06. Cue Synthesizer
07. University Hill
08. Have We Met
09. The Man In Black's Blues
10. foolssong
Destroyer 2020 Tour Dates:
February
21 Portland, Ore. @ Aladdin Theater*
22 San Francisco, Calif. @ August Hall*
23 Los Angeles, Calif. @ Regent Theater*
24 Tucson, Ariz. @ Club Congress*
26 Austin, Texas @ The Mohawk*
27 Dallas, Texas @ Club Dada*
28 Lawrence, Kan. @ Granada Theater*
29 St. Paul, Minn. @ Turf Club*
March
01 Chicago, Ill. @ Thalia Hall*
02 Detroit, Mich. @ Deluxx Fluxx*
04 Toronto, Ont. @ Opera House#
05 Montreal, Que. @ Theatre Fairmount#
06 Boston, Mass. @ The Sinclair#
07 New York, N.Y. @ Brooklyn Steel#
08 Philadelphia, Pa. Underground Arts#
09 Washington, D.C. @ Black Cat#
11 Carrboro, N.C.@ Cat's Cradle#
12 Atlanta, Ga. @ Terminal West#
13 Nashville, Tenn. @ Mercy Lounge#
14 St. Louis, Mo. @ Blueberry Hill#
15 Omaha, Neb,. @ The Waiting Room#
16 Denver, Colo. @ Bluebird Theater#
17 Salt Lake City, Utah @ Urban Lounge#
19 Seattle, Wash. @ Neumos#
20 Vancouver, B.C. @ Vogue Theatre#
(* w/Eleanor Freidbeger)
(# w/Nap Eyes)