Inspired by the recently released Rango, we're honoring some of our favorite reptiles and amphibians—from literary, movie and TV stars to cereal and car-insurance pitchmen. Most of the time, these characters get a bad rap: snakes are sneaky, frogs are gross and turtles are slow. But the array of personalities we present are as varied and complex as any other breed. Here are our 14 most memorable pop culture herps. Also, check out Josh Jackson's review of Rango.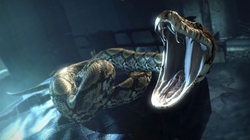 14. Nagini
Harry Potter and the Deathly Hallows
This silent character is difficult to forget as she was very important to Lord Voldemort, and ultimately the fate of Harry as well. Though her appearances are far and few between, her unwavering loyalty to the Dark Lord puts her on the list of infamous reptiles.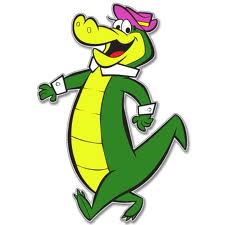 13. Wally Gator
Wally Gator
This classic character is one of the most memorable from the Hanna-Barbera franchise. With silly stunts and jokes, Wally giggled his way into our hearts long ago.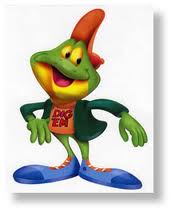 12. Dig 'Em
Smacks
Breakfast is the most important meal of the day, and who better to remind us of that than our friendly neighborhood frog, Dig 'Em. Though the cereal he promotes may not be the healthiest, we like his sneakers and his name. In fact, we dig them.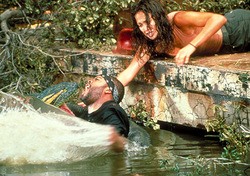 11. Anaconda
Anaconda
Definitely one of the deadliest to grace our list, the anaconda proved it was king of the jungle with its ability to crush bones with ease or swallow a person whole, something no one is likely to forget any time soon.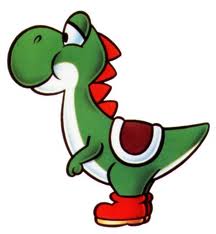 10. Yoshi
Mario Bros.
This cool computer character is the perfect companion. He swallows almost everything and a lot of the time can spit it out as a projectile. We also hear he is pretty handy if any princesses need to be rescued. Just saying.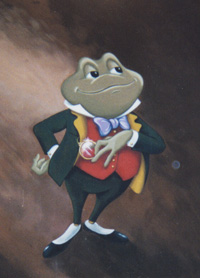 9. Mr. Toad
The Wind in the Willows
Arrogant, whiny and most likely a hypochondriac, it is a mystery why anyone would want to be Mr. Toad's friend, let alone remember him. However, after reading through his wild adventures it is easy to see that his heart is usually in the right place, making him a very memorable friend after all.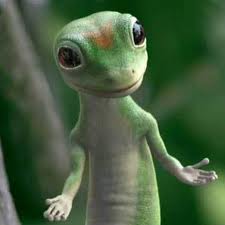 8. Geico Gecko
Geico
He has an awesome cockney accent and he can save you money on your car insurance. Okay, maybe he can not save you money but he is a geico, what did you expect.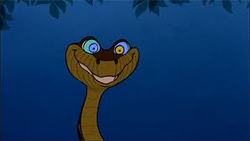 7. Kaa
The Jungle Book
Beside being a memorable character from a classic story, this snake can hypnotize people with his eyes. We want to be able to do that.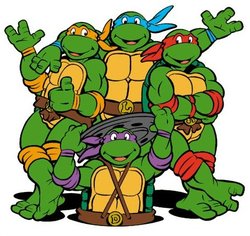 6. Leonardo, Donatello, Michaelangelo, Raphael
Teenage Mutant Ninja Turtles
These crime-fighting turtles taught many of us the importance of friendship, honor and pizza. With life-lessons as solid as these how could they be anything less than unforgettable.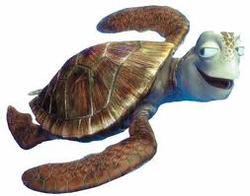 5. Crush
Finding Nemo
Stereotypical surfer dudes are usually annoying with their limited vocabulary and one-track minds (i.e. riding the perfect wave), but this rad turtle teaches us a thing or too. With a laid-back attitude and open-mind, Crush has us wanting to ride the waves.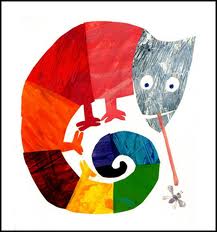 4. The Mixed-Up Chameleon
The Mixed-Up Chameleon
The mix-up chameleon is a childhood favorite that comes with a lifelong lesson, be yourself, making himself pretty unforgettable.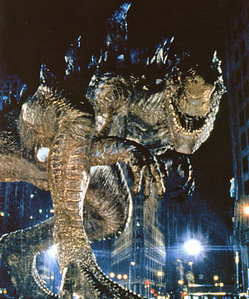 3. Godzilla
Godzilla
Is he even a reptile? We are not completely sure, but with his ability to crush cities merely by lifting his foot we are sure that we will never forget him.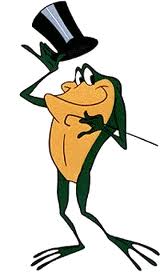 2. Michigan J. Frog
Warner Bros.
He sings, he dances and he has a top hat. So cool.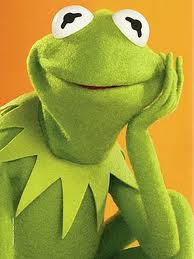 1. Kermit
Jim Henson's Muppets
Kermit was ahead of his time with his signature catchphrase, "It's not easy being green." Henson's most memorable muppet became a household favorite, teaching many of us everything from our ABC's to the importance of sharing.