Ringo Starr Talks Sgt. Pepper, T. Rex and More in This 1977 Interview
Photo by Ethan Miller/Getty
Music
Features
Ringo Starr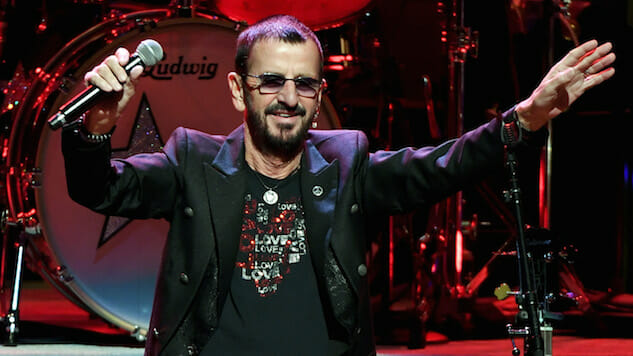 Everyone loves Ringo Starr. Not only was he the drummer in one of the biggest, most influential bands of the 20th century, but he's also one of the most positive and upbeat Twitter users ever, sending out no less than 10 emojis with each tweet and flashing peace signs in every photo. Last year, Ringo Starr was knighted by The Duke of Cambridge, and he continues to tour with his All-Starr band.
On this day in 1977, Starr spoke in an interview about his sixth solo album, Ringo the 4th, as well as The Beatles era, his work with T. Rex's Marc Bolan and how he chose the name Ringo Starr. During this interview, you can briefly hear a thunderstorm blaring and Ringo eating. It's a candid, jovial chat from one quarter of the iconic Fab Four.
Read: The 50 Best Beatles Songs

Listen to the 1977 Ringo Starr interview via the Paste vault below.