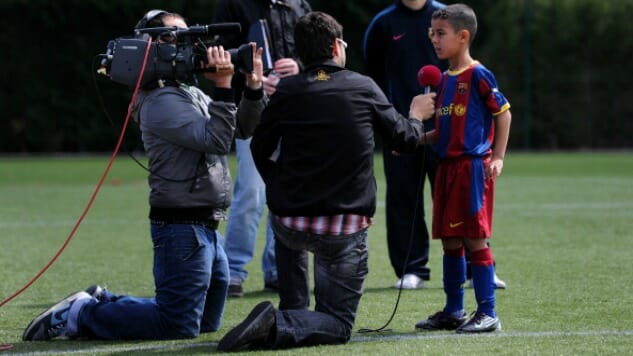 Contrary to what some superclubs' ridiculously oversized squads may have you believe professional soccer players don't just grow on trees. The majority are nurtured and developed over a lengthy period by a team of seasoned experts ranging from coaches and sports scientists to physicians and nutritionists, all under the umbrella of a youth academy.
With player salaries and transfer fees continuing to spiral way out of control, the role of these training facilities is arguably more important than ever. Some are used to produce a factory line of talent which can then be shipped off to help balance the books, while others are used to build a team of future homegrown stars, thereby cutting out the craziness of the transfer market altogether.
Whatever their intentions, some youth academies are inevitably more productive than others. Here's a look at 15 which have proved that reaching for the checkbook isn't always the answer.
15. FK Partizan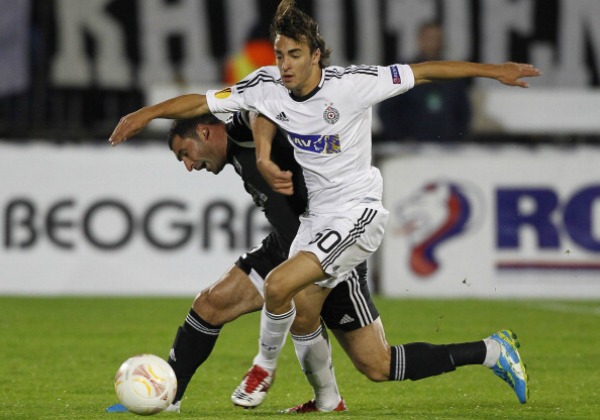 FK Partizan's youth set-up merits its place here purely for the sheer volume of current professional careers it's helped to launch. According to a recent study from the CIES Football Observatory, which monitored academy activity across 31 different European leagues, the club has produced more modern-day players than any other. An astonishing 78 sportsmen came through the Serbian team's system, including Liverpool's Lazar Markovi?, Benfica's Andrija Živkovi? and Inter Milan's Stefan Joveti?, as well as 13 still plying their trade with the seven-time Serbian SuperLiga champions. Sure, the bulk of their exports may not possess the quality of Europe's more glamorous academies, but you can't help but be impressed by their hit rate.
14. Athletic Bilbao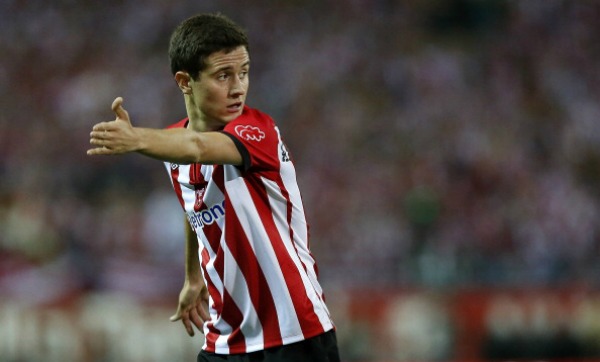 According to the same CIES survey, 63% of Athletic Bilbao's first-team squad emerged from the club's 'cantera' youth academy – a record amongst sides in the top European divisions. Considering their rule of only selecting players born or raised in, or with strong links to, its Basque region, such a percentage isn't too surprising. This homegrown policy isn't actually an official one, but it would take a brave, or more likely foolish, figure to bypass it; the 118-year-old Bilbao are just one of three teams never to have been relegated from La Liga. As well as providing a factory line of first-teamers, the academy has also produced a handful of players who have sought fame and fortune elsewhere, including Manchester United's Ander Herrera and Swansea's Fernando Llorente.
13. C.D. Guadalajara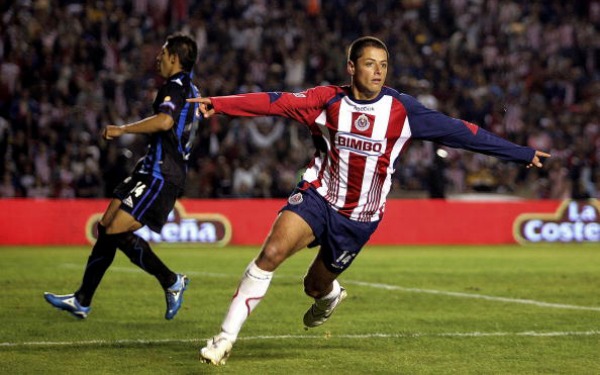 Like Bilbao, Guadalajara's commitment to keeping things local has also paid dividends. Having fielded nothing but Mexican players since founding in 1906, the team nicknamed Chivas has won 11 league titles, avoided relegation every single season and become officially the nation's most supported club. The Liga MX ever-presents have sourced the majority of their players from their own academy, with many, such as Javier Hernández, Omar Bravo and Marco Fabián, also going on to achieve success both for the national side and overseas.
12. Dinamo Zagreb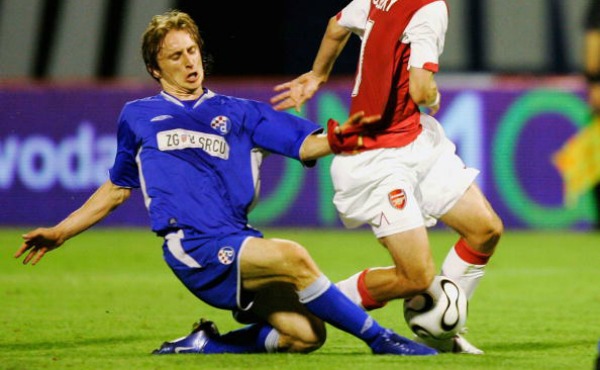 Dinamo Zagreb's impressive track record of producing top professionals is made all the more remarkable when you consider they only spend 1.3m Euros ($1.39m) each year doing so. Real Madrid's Luka Modri?, Liverpool's Dejan Lovren and Atletico Madrid's Šime Vrsaljko are just a few of the Croatian internationals who have come through the low-budget system in recent years. The club's admirable policy of integrating at least two players from each generation into the first team has also helped them lift the national league title each and every one of the past eleven seasons.
11. Feyenoord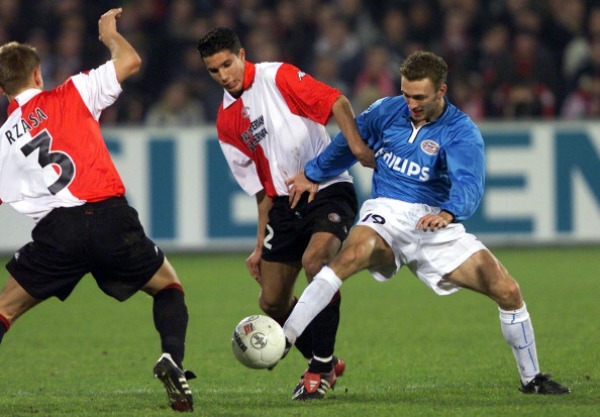 Crippling debts of 50 million Euros proved to be a blessing in disguise for the then-underperforming Feyenoord. Unable to compete in the transfer market, the Dutch side were forced to reopen their defunct academy in 2009, a move which subsequently transformed their fortunes both on the pitch and in the boardroom. A policy to implement at least two graduates into the first team every season has certainly contributed, too – an astonishing 14 members of the current squad are graduates of the Varkenoord. Five players who competed for Holland at the last World Cup also emerged from this new system, as well as several who had come through its earlier incarnation such as the man responsible for possibly the greatest headed goal of all time.
10. Clairefontaine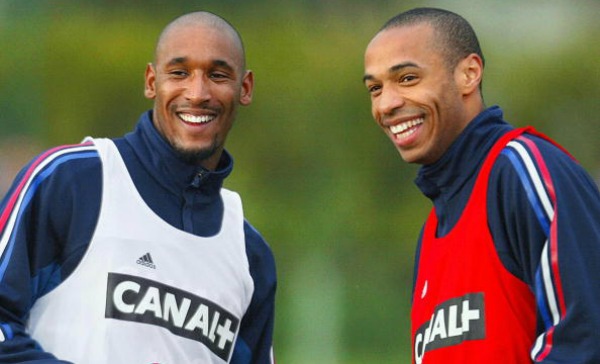 Clairefontaine isn't associated with a particular club, but is instead a national training centre designed to equip both various Ligue 1 teams, and ultimately Les Bleus, with the finest young talent (ages 13-15) from the Île-de-France region. One of twelve elite academies founded by the French Football Federation, Clairefontaine is by far the most successful, with Nicolas Anelka, Louis Saha, William Gallas and Abou Diaby, not to mention World Cup '98 and Euro 2000 winner Thierry Henry, just some of the names who have graced the facility since its inception in 1988.
9. Southampton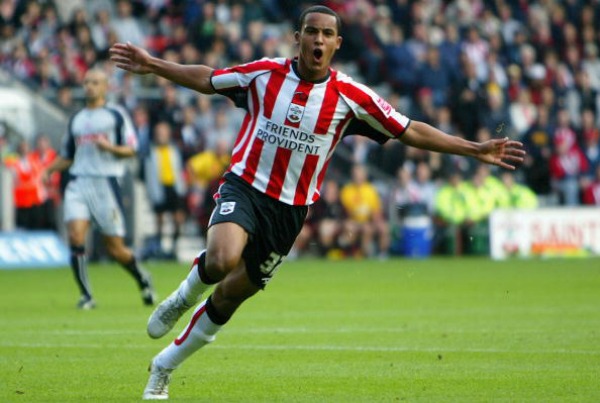 Few at the turn of the century could have predicted that the perennial top flight mid-tablers Southampton, who later dropped down as far as League One, would soon become English soccer's most effective breeding ground. Theo Walcott, Adam Lallana, Alex Oxlade-Chamberlain, Luke Shaw and, of course, the one-time world's most expensive player, Gareth Bale, are just some of the names that the Saints' youth academy brought through the ranks during the '00s. But as well as providing the likes of Arsenal, Liverpool and Tottenham with various star men, Southampton also impressively managed to retain some of that talent, resulting in a resurgence which has seen them finish in the top eight of the Premier League for the past three seasons.
8. Santos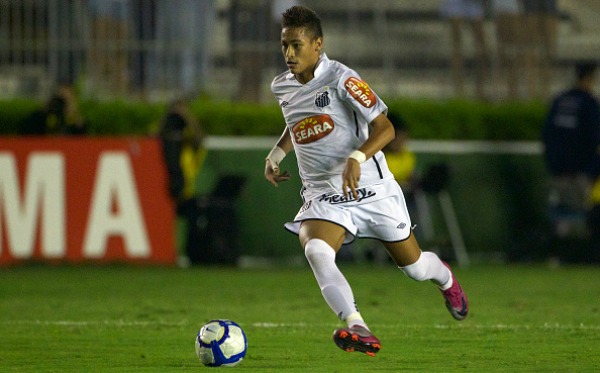 Even if Santos had closed their academy sixty years ago, they would still have been worthy of a place on this list. For the Brazilian team discovered Pelé, the undisputable greatest striker of all time (who also netted a staggering 600 goals for the club), aged just 15 back in 1956. However, the academy, which typically has 100 youth players on its books, has also produced one of the current generation's golden boys, Neymar, not to mention fellow Brazilian internationals such as Robinho, Alex, Diego, Ganso and Elano.
7. São Paulo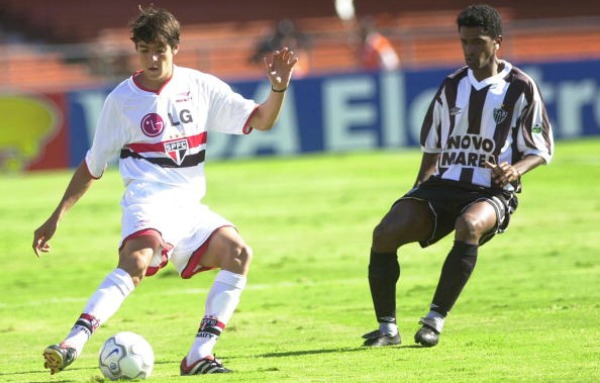 São Paulo may not have a Pelé in their history books, but they do have a Kaká, a Cafu and pretty much every other Brazilian international of recent times. The prolific South American academy became a training powerhouse in 2005 when it moved to a 220,000-square meter, state of the art compound equipped to meet the needs of 100 different players. As well as providing the national squad with half its men, the academy has also won numerous junior titles, most notably the Copa São Paulo in 2010.
6. Manchester United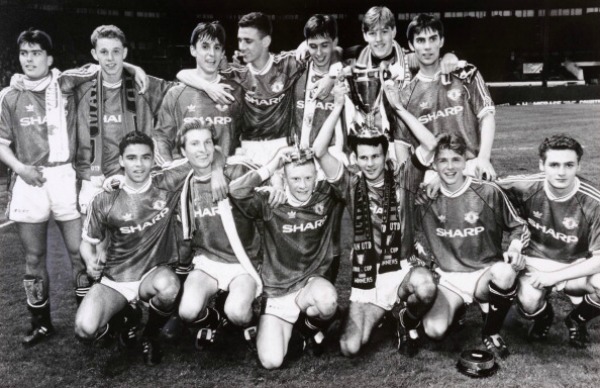 Possibly the most talented collective of players to emerge in the same year, the Class of '92 (Giggs, Beckham, Butt, Scholes, the Neville brothers) have become the stuff of soccer folklore. But the lengthy history of Manchester United's thriving academy is littered with players of similar quality. Formed in the pre-war era, the youth system went onto spawn record-breaking Busby Babe Bill Foulkes, World Cup winners Bobby Charlton and Nobby Stiles, and the most talented winger of his generation, George Best. Since its 1998 overhaul, the academy has also helped to shape the careers of internationals such as Gerard Piqué, Paul Pogba and Danny Welbeck, while the long-standing tradition of selecting at least one graduate for every senior matchday squad has also remained intact.
5. Sporting Lisbon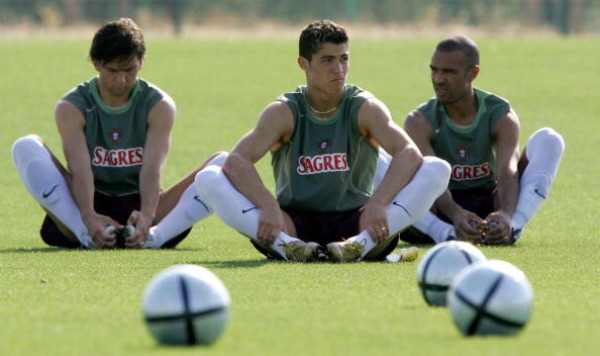 Like pretty much every major European club, Manchester United have also benefited from the expertise of Sporting Lisbon's first-class academy. Cristiano Ronaldo, who made the rare leap from the under-16s to the senior squad in the same year, learned his trade at the Portuguese side, as did his ex-Old Trafford teammate Nani and Ballon d'or winner Luís Figo. The national squad also has the Academia Sporting to thank for its recent success – ten of its Euro 2016-winning side were graduates of the system. But the club itself, who have finished Primeira Liga runners-up six times in the last decade, have also managed to hold on to its fair share too, with 11 of their current first team players having worked their way through the ranks.
4. Real Madrid

Real Madrid are now more renowned for their purchasing power than their talent nurturing, but their youth academy system arguably remains one of the most advanced in any sport. Potential professionals have to work their way through as many as 14 different teams, including Division B side Real Madrid Castilla, if they're to become a senior squad member – a process which inevitably separates the wheat from the chaff. Nicknamed La Fábrica (The Factory), the academy formed the backbone of Real Madrid's five-time European Cup winning side of the '60s and the five-time La Liga champions of the '80s. More recently, it's produced talent that has both found its fame elsewhere (Javi García, Juan Mata, Borja Valero) and helped guide Real Madrid to Champions League success (Iker Casillas, Dani Carvajal, Jesé).
3. Ajax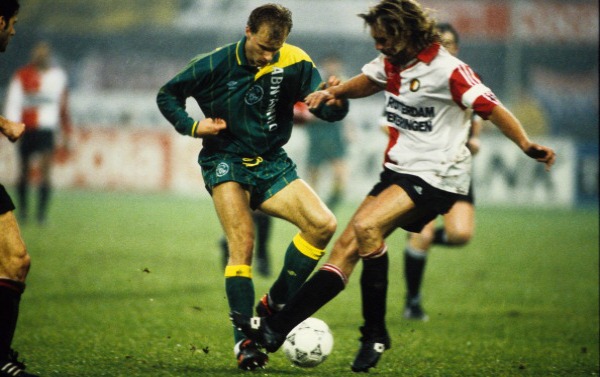 Ajax's youth academy set-up is notoriously ruthless – the Dutch club routinely cut anyone even a fraction behind the pace without a moment's hesitation. But it's a process that has undeniably reaped rewards. In fact, think of any Netherlands international from the past 40 years and they're likely to have emerged from such a pressured environment. Marco van Basten, Frank Rijkaard, Dennis Bergkamp, Wesley Sneijder, Edwin van der Sar, Patrick Kluivert and, most famously, the late great Johan Cruyff are all products of the Ajax system. And even though the first team is no longer the dominant European force it once was, recent graduates such as Davy Klaassen and Christian Eriksen prove the academy is still firing on all cylinders.
2. Bayern Munich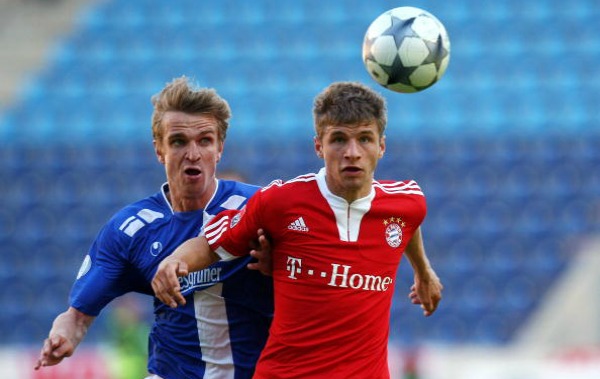 Bayern Munich's gamble on completely overhauling their youth set-up in 1995 didn't just pay off for the club, it also unarguably paved the way for Germany's future World Cup winning success. Academy graduates Bastian Schweinsteiger, Philipp Lahm, Thomas Müller, Toni Kroos and Mats Hummels all played a part in the national squad's triumph at Rio 2014, as well as helping to re-establish Bayern as the Bundesliga's dominant force. And the price to keep such an invaluable system running? A value for money three million Euros ($3.19m) per year.
1. Barcelona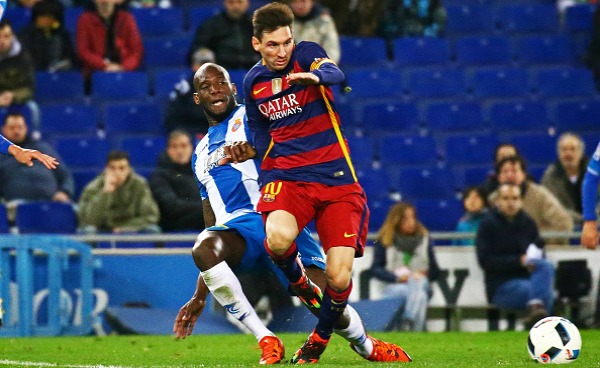 The productive academies above, however, appear relatively fruitless compared to the all-conquering La Masia (The Farmhouse) of Barcelona. By instilling their famous tiki-taka philosophy into their youth set-up, the Spaniards have achieved all kinds of remarkable feats unlikely to be surpassed by any other major side. In 2011, not just one but three players shortlisted for the Ballon d'Or (Xavi, Iniesta and eventual winner Messi) had emerged from the Barca system. Likewise, seven of the national team side that guided Spain to a first ever World Cup the previous year. But perhaps the most impressive feat occurred during a 2012 La Liga game in which all eleven starting players were La Masia graduates. Quite simply, they're the youth academy that every other aspires to be.