Watch Lil Yachty Rap About 59 Simpsons Characters on Jimmy Fallon
Photo by Andrew Lipovsky/NBC
Comedy
Video
lil yachty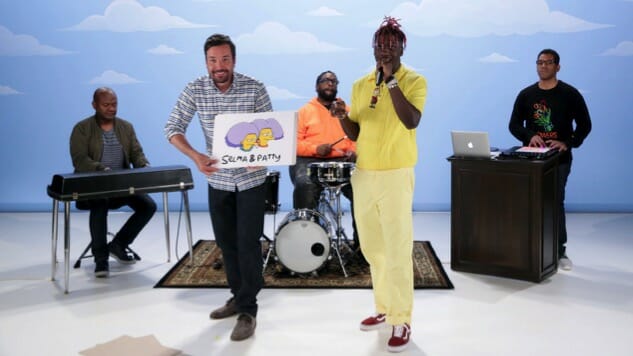 In a superb clip that combines two pop-culture phenomenons, Lil Yachty takes on 59 Simpsons characters in a rap on The Tonight Show Starring Jimmy Fallon.
The Roots provide the backing instrumental as Yachty raps and squeezes in as many characters as he can. He includes the Simpsons themselves (duh), regulars like Apu and Ralph Wiggum, and lesser-known characters like Selma and Patty. As he raps, Fallon stands beside him and flips through cards with the corresponding characters' faces.
We had no idea we needed this, but now we're not sure we could live without it. You can watch Yachty rap in the video above, read our review of his recently released album Teenage Emotions here and check out our ranking of the 20 greatest Simpsons characters here.