Watch an Exclusive Trailer for Mo Amer's New Netflix Stand-up Special
Photo by Mathieu Bitton, courtesy of ID PR
Comedy
Features
mo amer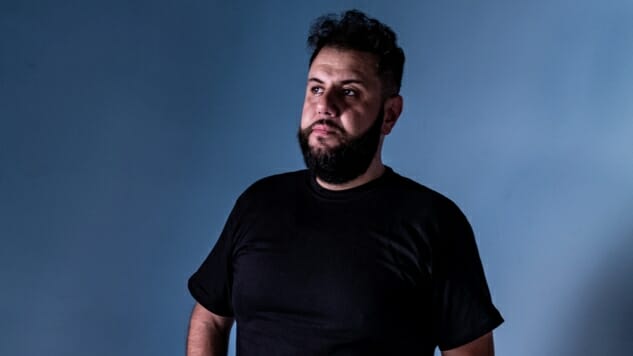 Mo Amer's first stand-up special, Mo Amer: The Vagabond, will be released on Netflix on Monday, Oct. 8, and we've got the first trailer for you. If you're familiar with Amer, it might be because you've seen him on Colbert or on HBO's Crashing, or performing at Radio City Music Hall with Dave Chappelle, Donald Glover and Hannibal Buress, or with the Muslim comedy troupe Allah Made Me Funny. Or maybe you remember that time the Arab-American comic wound up sitting next to Eric Trump on a flight.
If you aren't familiar with Amer, well, you're probably about to be. In addition to his Netflix debut, he's tight with Dave Chappelle, who he often tours with. (Chappelle actually introduced Amer at his Netflix taping, although it's not in the special.) Amer will also be starring in the currently untitled Ramy Youssef show that's going to pilot for Hulu, and is produced by Jerrod Carmichael and Ari Katcher of the great and greatly missed Carmichael Show. Youssef is one of the best young comedians around today, and if his show captures the spirit of his stand-up, it should be a no-brainer for Hulu to pick it up. Amer coming on board as well just makes it that more interesting.
Amer's lived a fascinating life. He was born in Kuwait, and his family moved to America in 1990 as refugees from the Iraqi invasion. He became a US citizen in 2009, and has toured the world with his biographical stand-up, and now he's bringing it into your living room via Netflix. Check out the first trailer for The Vagabond below, and keep an eye out for it on Netflix on Oct. 8.